Porsche first appeared in The Broadmoor Pikes Peak International Hill Climb, brought to you by Gran Turismo in 1958. The German marque won its class for the first time in 1960 and has since left its mark on the "Race to the Clouds" capturing 27 class victories and twice turning the quickest time for the overall win. In 2020, the sports car manufacturer will return to contend in four divisions for honors as the fastest among its peers up "America's Mountain." The 98th running of one of motorsports truly unique events is scheduled for Sunday, August 30. Pikes Peak will be the scene for both the return of storied names to the 12.42-mile Colorado Springs, Colorado race course as well as new faces. Thirteen Porsche-built sports cars will anchor the 51-car entry list.
One of the most exciting entries to carry the Porsche crest is the No. 11 Porsche 935-19 which "Mountain Master" Jeff Zwart (Aspen, Colorado/Long Beach, California) will pilot up to the 14,115-foot finish line. The eight-time winner of the Pikes Peak International Hill Climb (1994-'98, 2002, 2010, 2015) saw the benefits of using the limited production track and race car for his return to the "Race to the Clouds" in the Time Attack 1 Division.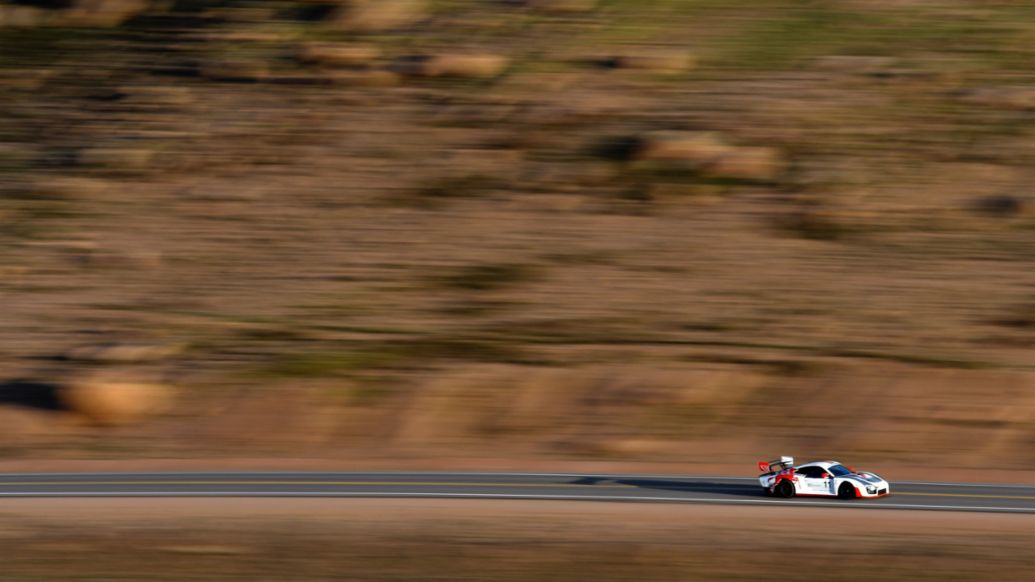 The Porsche 935-19 is a single-seat race car based on the Porsche 911 GT2 RS road car. The lightweight 3,042 lbs. (1380 Kg) rear-engine machine is powered by a 700 HP, 3.8-liter flat-six boxer engine with twin-turbochargers. The seven-speed PDK gearbox transfers the power to the rear-wheels only. The weight-optimized bodyshell is created from an aluminum-steel composite with carbon-fiber and Kevlar parts added to improve aerodynamics and overall stability. Zwart, a recent inductee into the Pikes Peak Hill Climb Hall of Fame, successfully tested the car at Willow Springs Raceway (California) earlier this summer.
Zwart will reprise his role as coach to the four invited drivers.
The one-make Porsche Pikes Peak Trophy by Yokohama comprises four entries in 2020. The 718 Cayman GT4 Clubsport and the previous generation Cayman GT4 race car are both eligible to compete in the division. Appropriate performance balancing will assure an equal field. All cars within the division will utilize Yokohama's ADVAN A052 high-performance, street legal tires. Yokohama is a longtime partner of PMNA and supported the Porsche Pikes Peak Trophy by Yokohama division the past two years as well. The Japanese tire manufacturer is also the sole-supplier to the IMSA Porsche GT3 Cup Challenge USA.

Colorado Springs' own George Hess III will be behind the wheel of a 2016 Porsche Cayman GT4 Clubsport as will first-timer Charles "Chas" Wirken (Mesa, Arizona). Kathryn Mead (Austin, Texas) will be in the newest Porsche 718 Cayman GT4 Clubsport, model year 2019, for her debut at Pikes Peak and the sole female competitor in the field this year. Veteran Blake Williams, who lives in Murrieta, California, but representing Australia in this year's event, will race a 2018 Porsche Cayman GT4 Clubsport.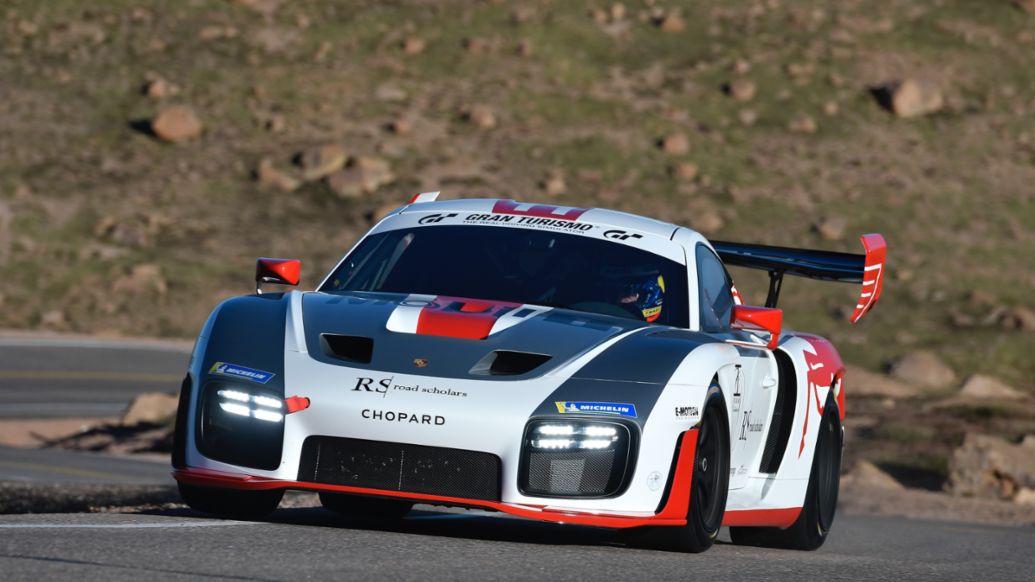 Zwart will reprise his role as coach to the four invited drivers. Zwart's experience has proven invaluable to division drivers since its inception in 2018. Travis Pastrana (Davidsonville, Maryland) currently holds the division-record up the mountain with a time of 10-minutes, 33.897-seconds accomplished in 2018.

Privateer Porsche entries are a hallmark of the world's most famous hill climb and 2020 will be no exception. Japan's Akio Kobayashi, a veteran Porsche racer, has entered a modified 2000 model year Porsche 911 GT3 in the Pikes Peak Open division. Chris Strauch (Colorado Springs, Colorado) will pilot a 1970 Porsche 914 "wide body" in the same division. Fellow Colorado Springs resident Fred Veitch will also race in the "Open" division with a 2001 Porsche 911 "TT" (type 996). Don Wickstrum will bring a 2013 Porsche 911 GT3 Cup race car from Monroe, Wisconsin to challenge for "Open" honors.

Joining Zwart in Time Attack 1 will be a pair of Porsche 911 GT2 RS Clubsport race cars as well as two modified Porsche 911 models. The purpose-built Porsche Motorsport machines will be raced by Pikes Peak Hill Climb Hall of Fame member David Donner (Colorado Springs, Colorado) and David Donohue (West Chester, Pennsylvania). Donohue is not only a Pikes Peak class winner and record setter but also a 24 Hours of Le Mans class winner and 24 Hours of Daytona overall winner. He finished second in the Pikes Peak Open division, fourth overall, in a modified 911 GT3 R race car in 2019. Andy Kingsley (Buena Vista, Colorado) will drive a 2002 Porsche 911 Turbo in the division while Robert Prilika (Larkspur, Colorado) will guide a 2014 Porsche 911 GT3 Cup car up Pikes Peak in the Unlimited division.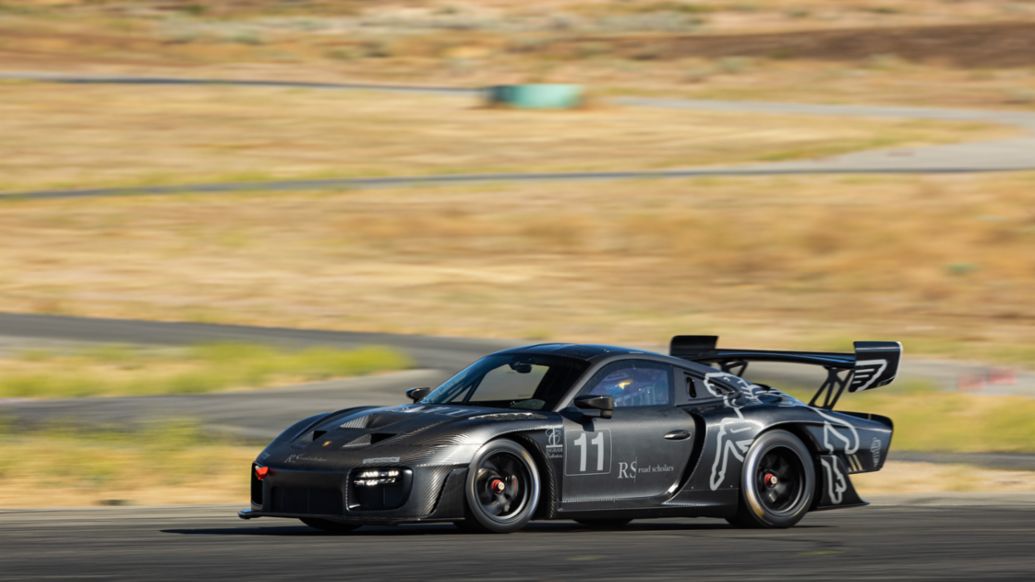 The first Pikes Peak Hill Climb was run in 1916 on a gravel circuit carved up to the Mountain's summit. By 2012, the full 12.42-mile, 156-turn circuit was paved over, up to the 14,115-foot pinnacle. The race itself starts at the seven-mile marker giving competitors a 4,725-foot elevation change during their timed run.

Dr. Daniel Armbruster, President and CEO, Porsche Motorsport North America.
"Pikes Peak has such a long motorsport history in North America that it is only natural Porsche wishes to strengthen our legacy here. Pikes Peak allows us to showcase the versatility of our Clubsport line, both the 911 GT2 RS Clubsport and 718 Cayman GT4 Clubsport, in a very special and unique location. Through this ultimate testbed, we have made the public aware of not only how performance-oriented each of these track-only models, is but also how versatile as well. We are able to do this with 'turn-key' race cars from Porsche Motorsport. Pikes Peak is very special and we are proud to face its challenges each year, as it represents a thorough test for our race cars."

Jeff Zwart, Driver, No. 11 Mobil 1/Michelin/Road Scholars Porsche 935-19.
"I have been coaching the Porsche GT4 Clubsport class at Pikes Peak the last few years and I wanted to continue coaching but also race again this year. That meant I needed something which was not too complicated to run. Underneath the amazing 935 bodywork and Porsche Motorsport chassis, there is basically the Porsche 911 GT2 RS road car which allows it to be a full 'turn key' race car with plenty of power delivered for the horsepower. I have run Pikes Peak in all of its configurations, meaning full dirt, half dirt/half asphalt and now full asphalt. After 16 years at Pikes Peak and 12 different Porsche models, I like when there is a good story involved. The 935 is built to maximize performance in the current Pikes Peak conditions. So, naturally when the new 935 was released I was attracted to it visually and the stories it could tell. At the same time, it seems like a great package to take on Pikes Peak. I really look forward to driving a full factory-built package with the latest upgrades and in the 935 bodywork. It should really be something special to drive."

Megan Leatham, Executive Director, Pikes Peak International Hill Climb.
"Porsche has been winning on Pikes Peak for decades. We're excited to watch our elite competitors as they demonstrate what's possible when they challenge America's Mountain in a variety of Porsche race cars. For the first time, members of the Pikes Peak Hill Climb Hall of Fame will return to competition following their induction. David Donner and Jeff Zwart's vehicles will sport white Gran Turismo windshield banners to honor this milestone."