Colorado Springs. The Grand Marshal for the 2023 Pikes Peak International Hill Climb was five-time winner of the 24 Hours of Daytona, three-time winner of the 24 Hours of Le Mans, and two-time winner of the 12 Hours of Sebring, Hurley Haywood. As Grand Marshal, one of his responsibilities was to take a Porsche Taycan Turbo S Cross Turismo up the mountain for an exhibition run.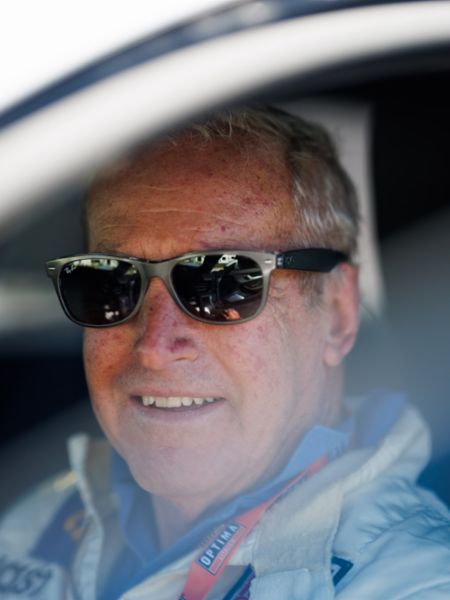 "That was a first for me, and a lot of fun. I was not getting close to what the car was capable of, but it was a lot of fun and required some recalibration on my part. Normally, when you're at those altitudes, you expect reduced performance, but – of course – the thin air didn't affect the Taycan at all," said Haywood. "It didn't put a wheel wrong – I could actually feel the clever rear axle steering doing its job - it made the Taycan cut right through all the tight switchbacks. It made me want to have another go – but push a bit harder this time!"
The Taycan Cross Turismo features a powerful 800-volt powertrain, allowing exhilarating performance. It embodies the ideal combination of cutting-edge technology, blistering performance, and everyday usability.
Pikes Peak International Hill Climb has a long-standing tradition of attracting top-notch drivers and highlighting innovation in the automotive industry. Combining the event's rich heritage with the presence of Hurley Haywood and the Porsche Taycan Turbo S Cross Turismo was a natural connection.
The Taycan Cross Turismo itself is no stranger to the mountain – one of America's highest accessible points - having completed a 1,400 mile journey ending at Pikes Peak previously which began at one of the lowest elevations in the US – the bottom of a mine – travelling between the two to achieve a Guinness World Record for the greatest altitude change set by an electric car. (https://youtu.be/dTWxzf82iVc)
The Taycan Cross Turismo itself is no stranger to the mountain – one of America's highest accessible points - having completed a 1,400 mile journey ending at Pikes Peak previously which began at one of the lowest elevations in the US – the bottom of a mine – travelling between the two to achieve a Guinness World Record for the greatest altitude change set by an electric car. (https://youtu.be/dTWxzf82iVc)