Porsche Cars North America (PCNA) is announcing its first ever Porsche Data Cup competition in the United States. Contestants have the opportunity to develop business models for smart home, financial and e-mobility applications. To do so, they will have access to the Porsche Car Emulator, a digital image of a vehicle, where applications can be simulated and tested under conditions that mirror the real world.
For five weeks, developer teams will have the chance to work with realistic vehicle data from more than 140 open programming interfaces. The competition is aimed at developer teams from companies with ideas for data-driven B2B and B2C technology services.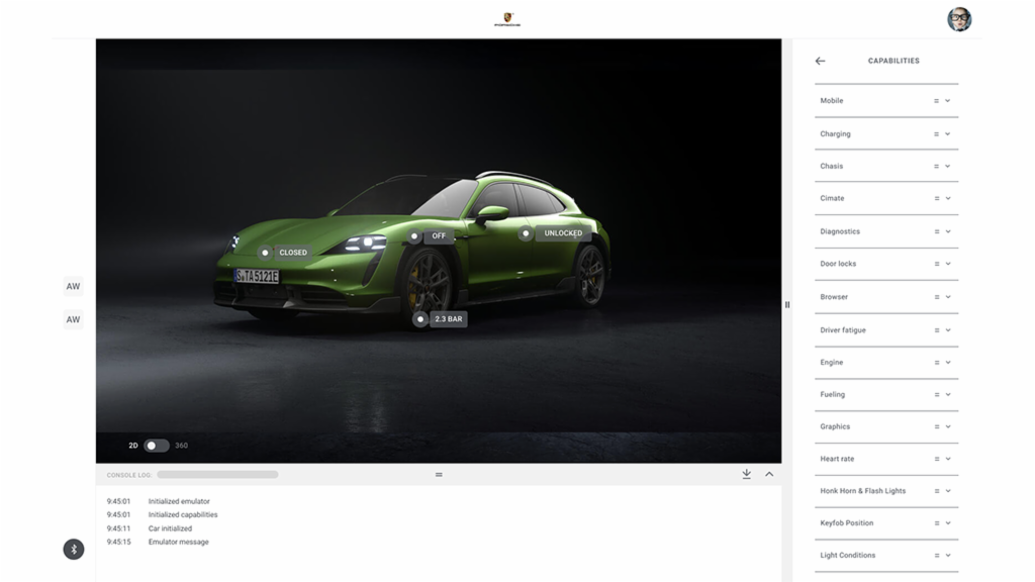 The event is new for the U.S. market and the fourth open innovation competition that Porsche has organized with the Berlin-based technology start-up High-Mobility since the inaugural Porsche Data Cup competition in 2021 in Germany.
"This is a great opportunity for new, up and coming developers, but also to collaborate and exchange ideas," says Dr. Kjell Gruner, President and CEO of PCNA. "As we continue to refine and enhance the Porsche customer experience, we are excited to share our resources with and encourage young companies passionate about developing and shaping the future of mobility."
Info
The US Porsche Data Cup begins on March 7, 2022, and registration will remain open during the implementation phase until April 3, 2022. The winners will be selected by an expert judging panel and will be given the opportunity to present their project. The winning projects will be announced to the public in the spring.
The winning teams will also have the chance to further develop their prototypes with Porsche experts. To do so, they may be eligible to receive access to interfaces of Porsche Connect Partner Services, a program that allows third-party providers to develop new services based on vehicle data to improve the digital experience of Porsche drivers.