As part of its decarbonization program, Porsche has already reduced the CO₂ emissions per vehicle produced of its own production activities by more than 98% since 2014. Its own production activities are a stepping stone in its efforts to continuously reduce the CO₂ emissions of Porsche and throughout the life cycles of its products. Furthermore, the overarching goal is to reduce five selected types of environmental pollution caused by the production of each vehicle (energy, water, waste for removal, volatile organic compounds [VOC], and CO₂) by 45 % by 2025 compared to 2014
Environmental compliance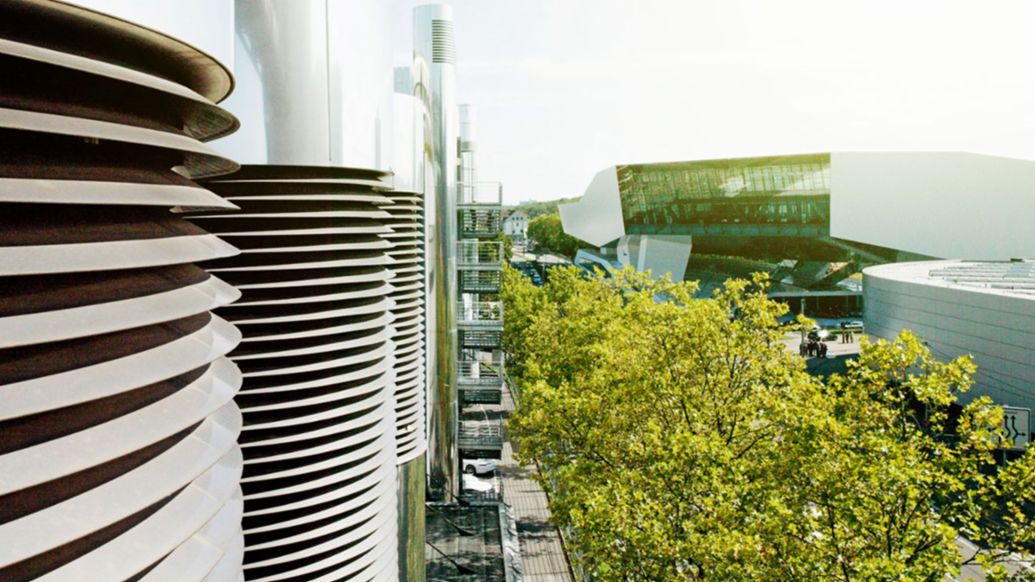 Environmental protection is a compliance topic at Porsche. Europe-wide regulations and directives, German national laws, federal state laws and ordinances, and municipal bylaws must be observed. We are not aware of any violations of environmental or energy legislation regulations at company sites in the reporting period.
Porsche presents all environmental compliance requirements in its environmental compliance management system (ECMS), which is part of Porsche's overall management system. The ECMS requirements are based on the specifications of the Volkswagen Group.
As a Group guideline, the environmental compliance management system (ECMS) standardizes the procedure, responsibilities, and processes in connection with environmental and energy-related matters throughout Porsche.
The implementation of necessary measures is the responsibility of the Member of the Executive Board responsible for Production and Logistics, who is assisted by the Environment and Energy Management department. It turns the specifications of the Volkswagen Group into specifications for Porsche. Officers from this department follow the relevant legal developments, evaluating their impact on the company and informing the affected areas.
Additionally, Porsche formed the Environmental Compliance Management Committee in the year under review. Its members are from different divisions and Group companies on an international level. The committee is expected to meet twice a year with all members, and an additional four times a year on a national level. It provides information about legal compliance at the German sites and offers examples for handling German legislation and potential international transferability. The committee also provides information about overarching strategic goals and measures.
Certified management systems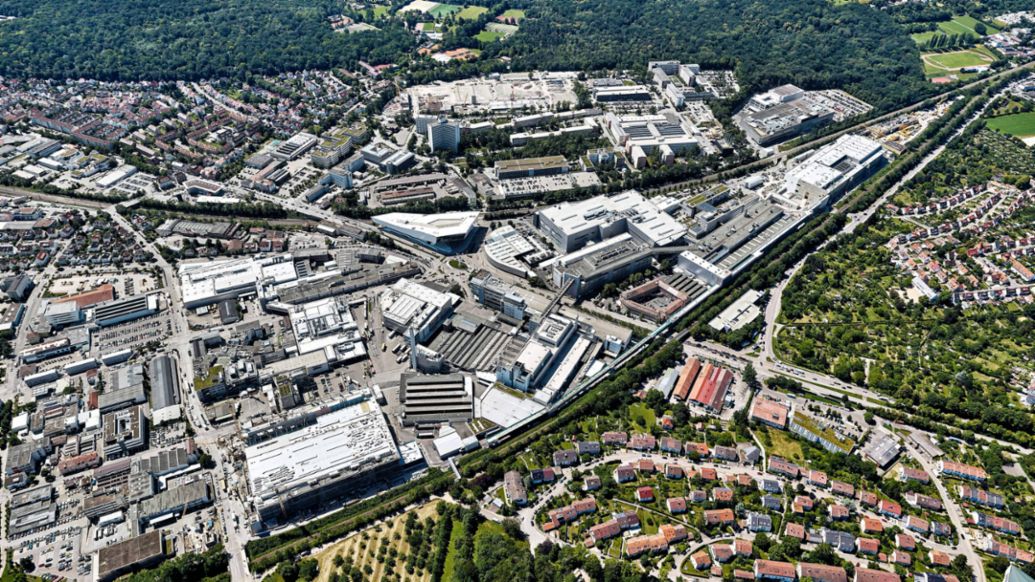 The strategy of Porsche defines short-, medium-, and long-term environmental and energy management measures on the basis of its environmental policy. Top management evaluates these targets and measures at least once a year and determines what action is required for further improvements to be made.
Stuttgart-Zuffenhausen is a trailblazer in this context: Porsche has noted effects on the environment, including all relevant pollution in the air and water, energy consumption, and waste volumes. The site has met the requirements of the European Eco-Management and Audit Scheme (EMAS) for over 20 years, the environmental management standard ISO 14001 since 1999, and the energy management standard ISO 50001 since 2011.
Additionally, Porsche Leipzig, the Research and Development Center in Weissach including its external locations, the central parts warehouse in Sachsenheim, and Porsche Werkzeugbau have all been certified as compliant with ISO 14001 and ISO 50001.
Independent third parties audit the official certifications on a regular basis. In addition, annual system and process audits are conducted at random in order to verify that Porsche is adhering to the relevant environmental and energy legislation.
Efficient use of energy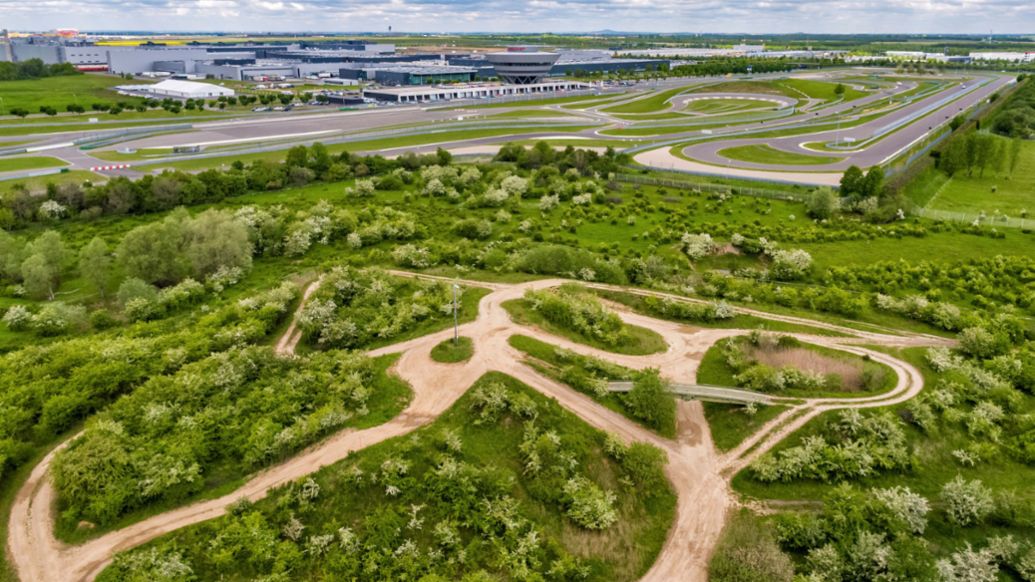 Since 2017, Porsche has exclusively used electricity from renewable energy sources. The production sites in Stuttgart-Zuffenhausen and Leipzig obtain their energy from green electricity and biomethane. Leipzig also obtains district heating from biomass.
At some sites, Porsche generates its own renewable electricity. The company is subsidizing this share and aims to increase it continuously. In Leipzig, for example, a 4 MWp photovoltaic system generates electricity for the company's own consumption. Additionally, a highly efficient combined heat and power plant generates some of the extra energy that is needed.
Porsche aims to exceed the minimum legal energy efficiency requirements in new buildings and has set its own minimum criteria.
Zero-impact factory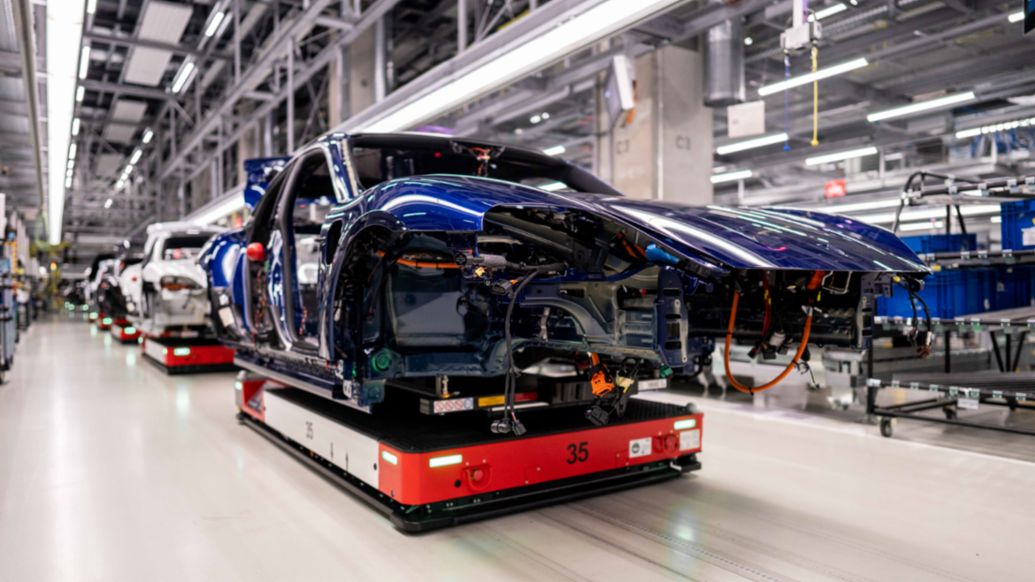 Porsche is pursuing the vision of a zero-impact factory at its vehicle production sites, in other words production that has the smallest negative impact on the environment possible.
The vision of a zero-impact factory involves eleven areas of action:
Environmental compliance
Architecture and perception
Planning
Digitalization
Water
Energy and CO₂
Materials
Soil
Biodiversity
Pollutants
Mobility

With this vision of a zero-impact factory, Porsche wants to reduce its environmental impact by means of selected key performance indicator (KPI) and additional qualitative criteria. The vision aims to reduce the environmental impact of Porsche's internal production activities by 95 % by 2030 compared to 2018. One exception is the development site in Weissach, where the environmental impact is to shrink by 50 % by 2030 compared to 2018, and by 95 % by 2040.
In particular, the production sites in Stuttgart-Zuffenhausen and Leipzig are well on the way to realizing the vision of a zero-impact factory: Stuttgart-Zuffenhausen, for example, has been building the fully electric Taycan in a newly built plant in a net carbon neutral process since 2019. All types of environmental pollution, such as energy and resource consumption, water, waste, and sustainable mobility, are being taken into account. On average, the new buildings need 15 % less energy than the previous building standard, which makes them surpass the minimum legal requirements.
As part of this structural expansion, Porsche has optimized the entire site in Stuttgart-Zuffenhausen, which is now fully net carbon neutral. For example, there are highly efficient Combined Heat and Power Plant (CHP) plants not far from the production and office buildings. It is beneficial that plants with extremely constant heat requirements are installed nearby, such as the paint shop, where the immersion baths and drying areas require a continuous supply of process heat.
With biomethane from organic waste and residues, the plants even generate some of the electrical energy used by the site in an environmentally friendly fashion. Porsche offsets the rest of the site's CO₂ emissions.
1 Sites in Stuttgart-Zuffenhausen and Leipzig.