In light of the advantages of e-mobility, Porsche has decided to adopt a systematic electrification strategy. With this path it has chosen, the company is seeking to establish itself as a technology leader. Its drive strategy is based on three pillars: petrol engines, hybrid drives, and all-electric drives. As such, Porsche reflects the demands and needs of the customers, the environment, and policymakers. Furthermore, Porsche complements the three pillars by the use of new technologies available in the market, such as eFuels. An electric vehicle causes fewer CO₂ emissions than a comparable vehicle with an internal combustion engine. As renewable energies can be used during an electric vehicle's use-phase, one of the biggest levers for reducing the CO₂ footprint can be found in this area. Porsche is looking to use sustainable energy sources such as wind and solar power in the process.
Promote electrification sustainably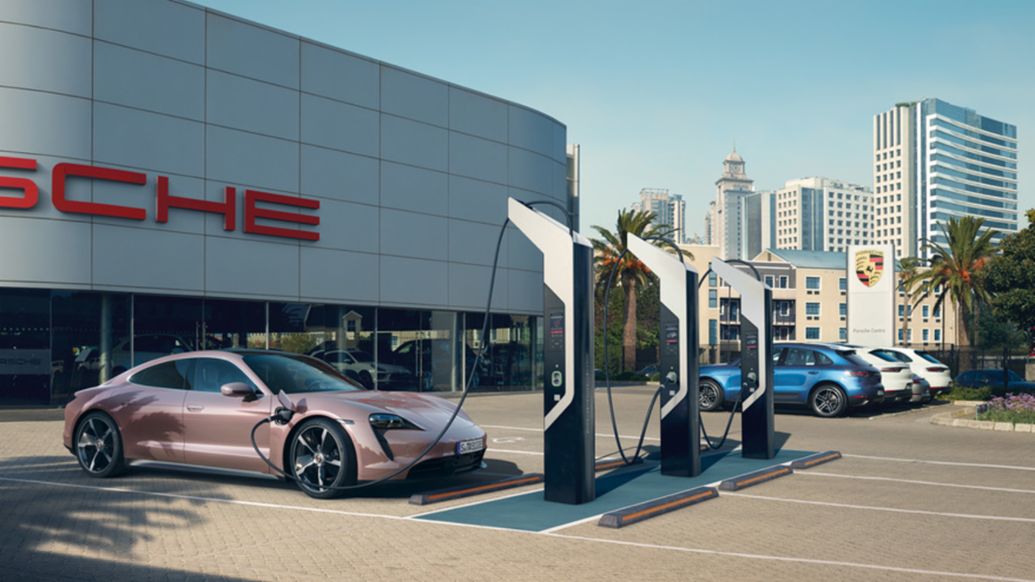 Porsche is systematically expanding its range of electromobility offerings. The proportion of new vehicles with all-electric drives is to increase to more than 80 % by 2030. Furthermore, Porsche aims to be net carbon neutral across the entire value chain by 2030. This vision also includes a net carbon neutral use-phase for all-electric models1.
Over the next five years, Porsche plans to invest more than €20 billion in electrification and digitalization, with a special focus on vehicle projects. Additionally, at least 50 % of all newly sold vehicles are to be electrified by 2025, i.e., be all-electric or plug-in hybrid electric vehicles (PHEVs).
Massive expansion of charging infrastructure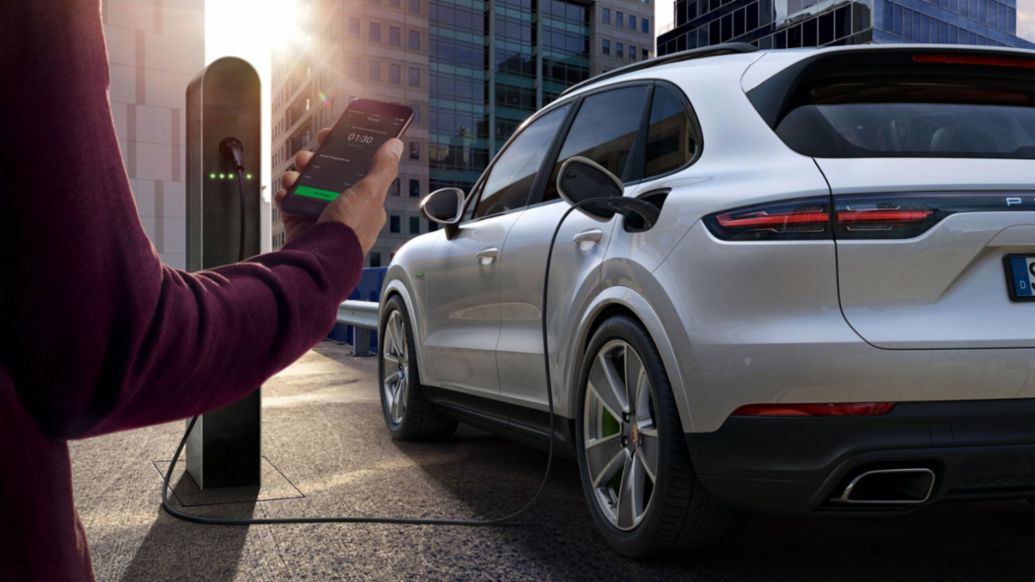 To make the breakthrough, e-mobility needs an accessible, available charging infrastructure that meets demand and provides a customer-friendly charging process. Porsche is taking a holistic approach to this. That is why the company is working continuously on upgrading charging technologies and charging infrastructure. New products and services are set to turn charging into a personal customer experience that is fast and attractive.
That is why, last year, Porsche took part in another round of funding for the joint venture IONITY, which currently operates a network of around 450 charging stations throughout Europe. In March 2022, Porsche also announced its plan to build a fast-charging network of up to 80 stations along main traffic routes in Europe.
Additionally, Porsche provides its customers with charging options in the form of Porsche Destination Charging. This service already features more than 5,000 Porsche charging points in 80 countries around the world. They are situated in selected hotels, restaurants, shopping malls, sports clubs, and marinas. Guests at these destinations who drive an electric Porsche can take advantage of free vehicle charging.
The Porsche Charging Service even enables Porsche customers to connect to more than 300,000 third-party charging stations around the world.
Porsche also delivers home charging solutions: with a Porsche Mobile Charger, which is built in-house by Porsche, customers can fully charge the battery in their Taycan with up to 22 kW.
Alternative fuels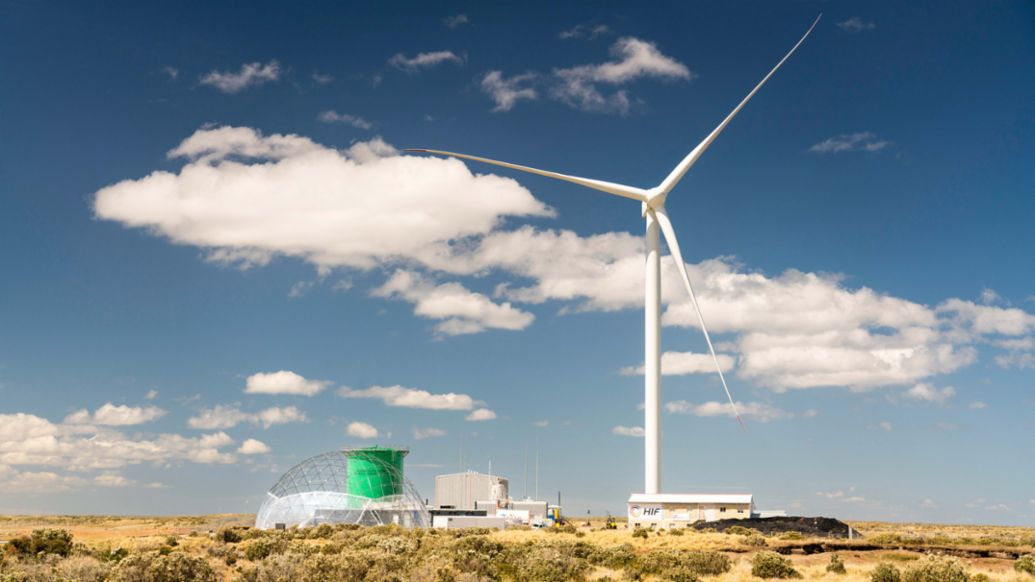 In addition to this, Porsche is exploring other ways to reduce the CO₂ emissions of vehicles with petrol engines and hybrid drives in certain areas by means of efficiency measures. Porsche is making use of what are known as eFuels: synthetic, liquid fuels. These are made of hydrogen obtained exclusively using renewable energy and non-fossil carbon dioxide extracted from, for example, the ambient air.
Together with partners in science and industry, Porsche is working to develop these alternative fuels on an industrial scale. In doing so, the company is seeking to develop world-class sites: these are sites at which synthetic fuels can be manufactured under optimal conditions. One important factor in this context is the availability of renewable energy that other industries are not competing to use. Overall, more sources of renewable energy have to be made available in order to bolster the competitiveness of these new energy carriers.
In the year under review, Porsche and Siemens Energy worked with a number of international companies to build an industrial eFuels production plant in Punta Arenas, Chile. This site boasts very good parameters in comparison to elsewhere in the world, with consistent and strong winds. This results in very low power generation costs and therefore also low production costs. Furthermore, additional renewable energy is generated which does not compete with other industrial needs. Initially, a pilot facility has been built on this world-class site, and is expected to produce around 130,000 liters of eFuels per year. Production began in the fourth quarter of the year under review. In two phases, capacity will be increased to around 55 million liters of eFuels from 2025 and by another approximately 550 million liters of eFuels from 2028.
1 Usage includes the "tailpipe" CO₂ emissions of the fuel or electricity supply based on an assumed total mileage of 200,000 km or 124,274 miles per vehicle.