One thing's for sure: It's not your average driving lesson. In fact, there is nothing average about the Porsche Track Experience (PTX), which is currently celebrating its 20th anniversary. The Honorary Chief Instructor, Hurley Haywood, has won the 24 Hours of Daytona five times, the location is commonly referred to as the "Augusta of race tracks" referencing the pristine Masters golf course, and the cars – they speak for themselves.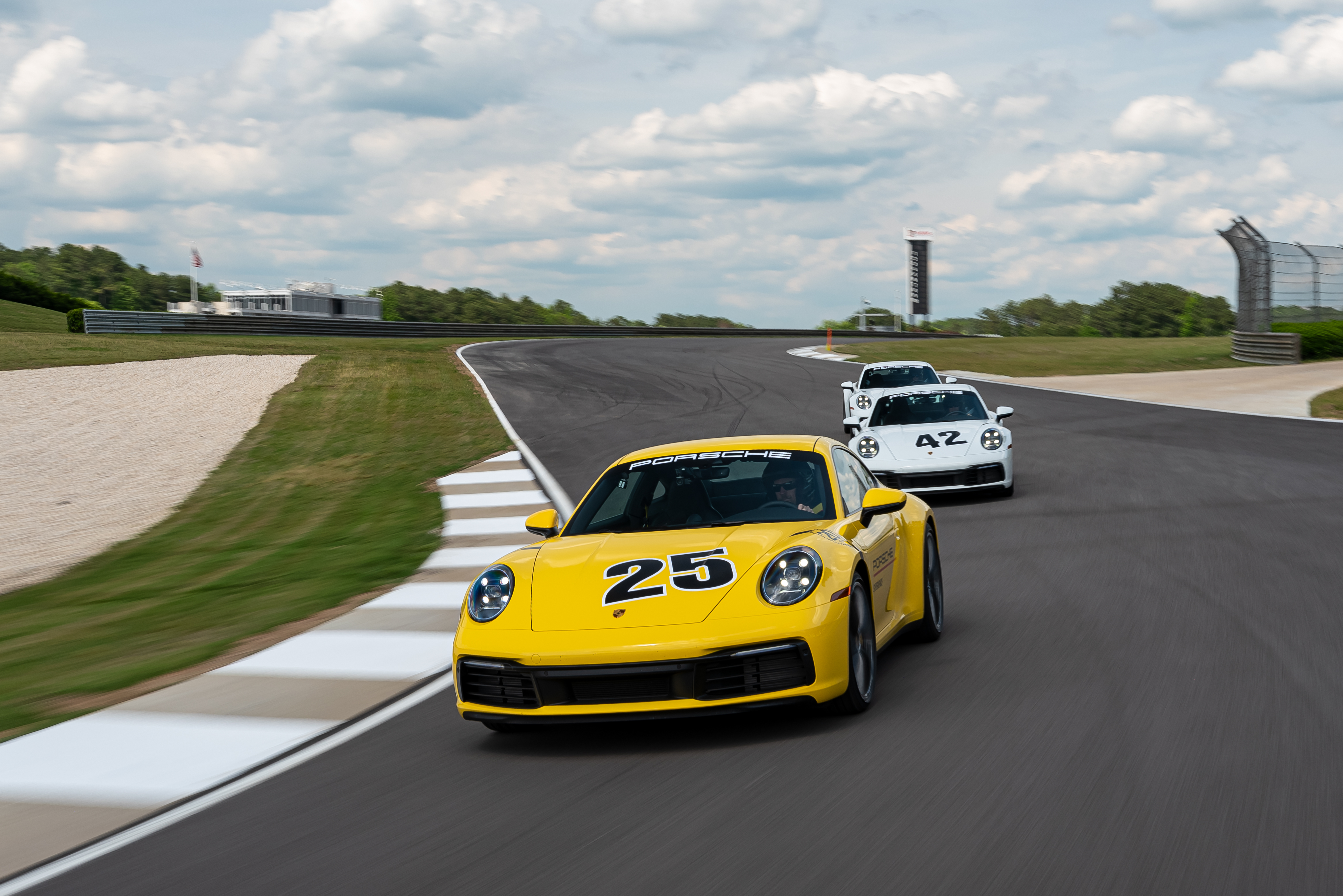 The Porsche Track Experience, the official U.S. driving school of Porsche located at Barber Motorsports Park in Birmingham, Alabama, focuses on driver development in a safe environment. Programs offer progression as the driver's skills improve, ranging from a one-day, thrill-seeking dash to a four-day instructional course that enables graduates to apply for a racing license. The morning begins with registration and breakfast before a briefing on technique and, above all, safety. Once out of the classroom and behind the wheel, the goal is to maximize seat time. Part of the day is spent rotating between different Porsche models on the race track, while the other part is split across modules focused on mastering single elements such as oversteer and understeer on a wet skid pad, precision on an autocross course, and hard braking.
The name Porsche Track Experience is taken seriously. The main attraction is a 2.38-mile, FIA-certified circuit with 16 corners and more than 80 feet of elevation. PTX moved to Barber Motorsports Park when the location opened in 2003, and the track, which was repaved last summer, still proves challenging and entertaining years later. Additionally, it is also home to a proving grounds area and an off-road course that are both used for various elements of PTX.
Every Porsche Track Experience program offers a variety of the latest Porsche sports cars, showing the full breadth of the brand. The current line-up includes the 718 Cayman GTS, Panamera Turbo, 911 Carrera S and 911 Turbo S, while the track-oriented 718 Cayman GT4 will be joining shortly.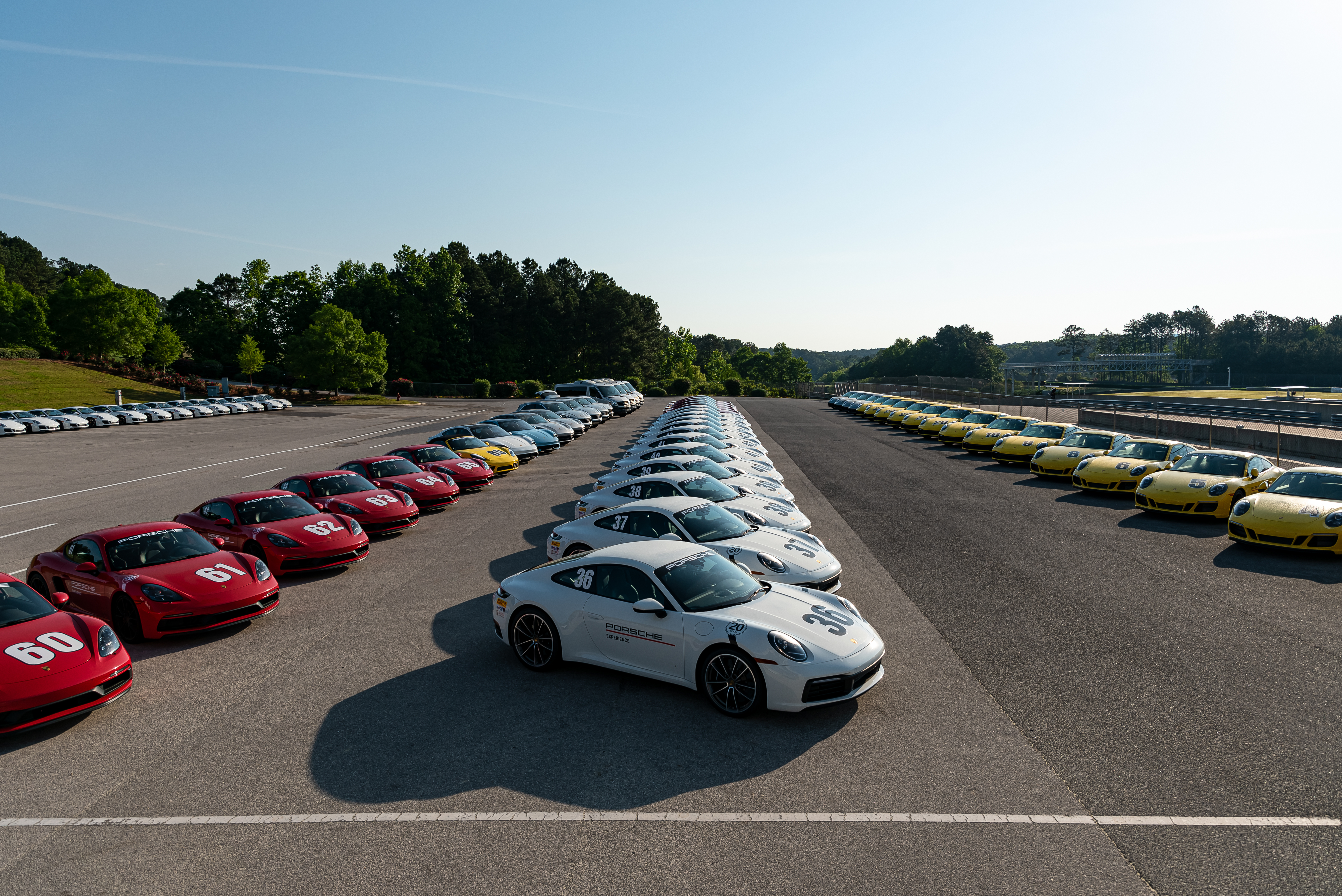 For many drivers, the first visit to Porsche Track Experience begs for more, and retuning customers make up over 30 percent of the retail participants. The track line is refined and the apex is clipped ever tighter, but perhaps the most important lesson is realizing that there will always be room for improvement. Lap after lap, the pursuit of perfection goes on.
Info
For more information on Porsche Track Experience, please see: https://www.porschedriving.com/track-experience