He was always known for his pragmatism and his precision: racing engineer and former test driver Roland Kussmaul, who worked for Porsche AG for 40 years. On 27 September, Roland Kussmaul celebrates his 80th birthday. To this day, he is still remembered for his versatility. For example, he tested the 908/03 in an endurance drive, participated in races and was director of operations for rallies, and was responsible for the technical development of Cup racing cars. "We congratulate Roland Kussmaul on his birthday and thank him for his tireless commitment over his four decades at Porsche," says Thomas Laudenbach, Head of Porsche Motorsport. "With his determination, his entrepreneurial thinking and his courage to try new things, he is a role model for us and stands for qualities that are perhaps more in demand today than ever before."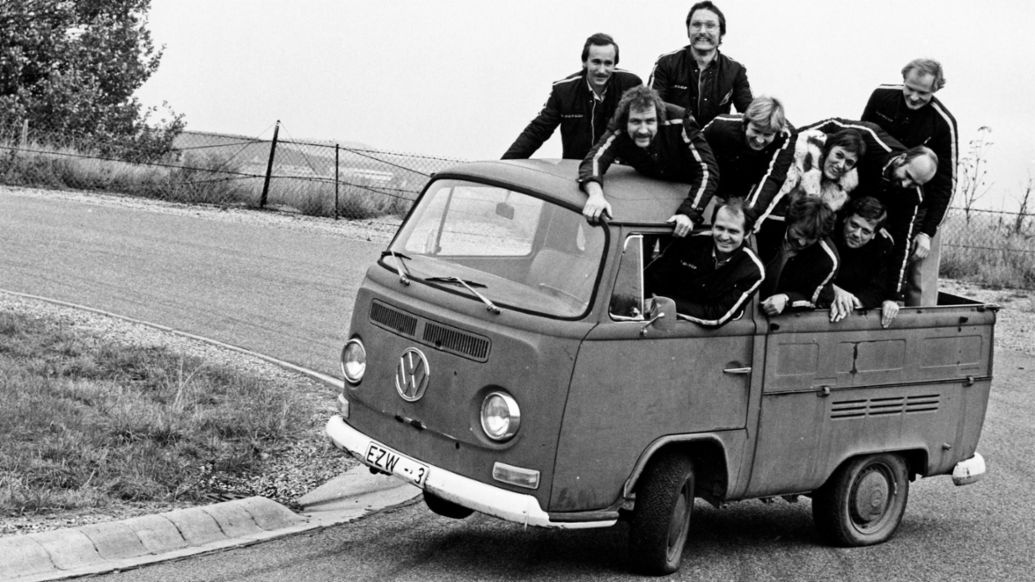 Roland Kussmaul was born in Ludwigsburg on 27 September 1943. He studied mechanical engineering at Stuttgart University and joined Porsche as an engineer on 1 July 1969. Two years later he left the military division at Porsche and became a driver in the test driving department. His next stop was in the racing department. "Peter Falk asked my boss whether I might be suitable for handling the development of shock absorbers," Kussmaul looks back on the year 1974. His boss was quick to recommend him, and he also took on the test drives in the 911 Carrera RS 2.7 Safari. In 1978, he was technical manager at the East African Safari Rally, and one year he took part as a driver.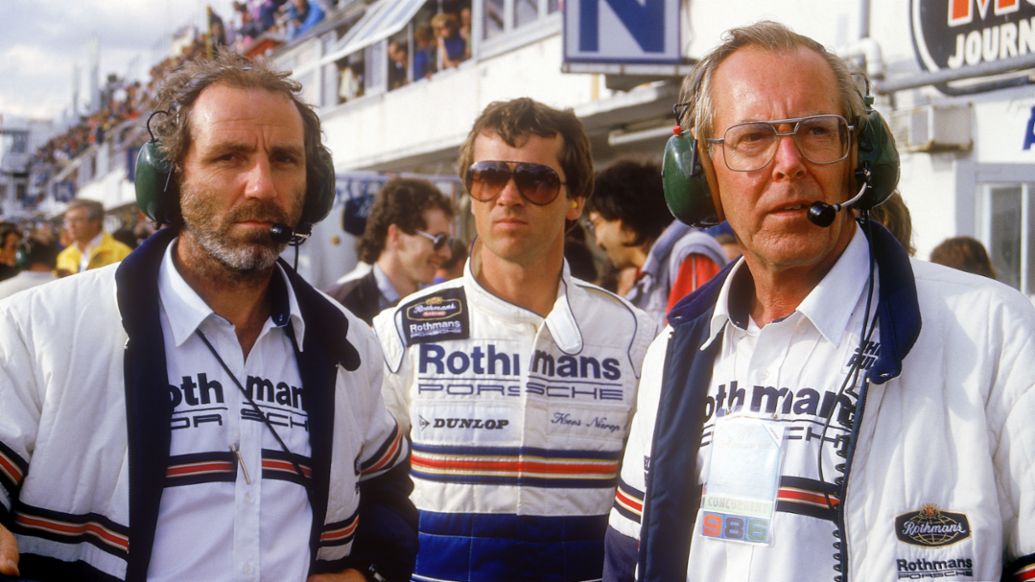 Bounding across a river in the 911
"Rally driving fascinated me right from the start because it's not an uncompromising motorsport. There's no premature end, so to speak, because of material damage. If something breaks, you repair it. I was immediately a fan of this improvisation in situations that suddenly arise without warning," says Kussmaul, who shared the cockpit with rally legend Björn Waldegård. "Björn taught me so much. I still remember clearly how we bounded across a river. It was about 15 metres wide and we didn't know how deep it was. Björn said: 'We'll give it a go. Keep your foot on the accelerator so that the front end stays up.' And then, like a stone that a child skims on the surface of the water, we bottomed out three times – and then we were on the other side," recalls Kussmaul.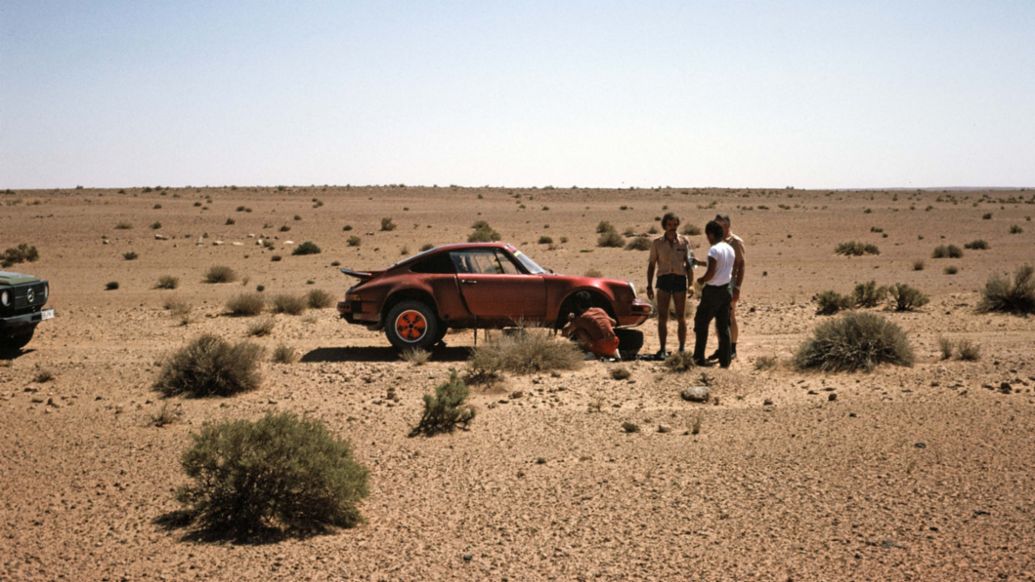 Sixth place in the Paris-Dakar Rally in a service car
The man from Baden-Württemberg was project and racing manager for the German Rally Championship in 1981. In just two months, Kussmaul built the 924 Carrera GTS for Walter Röhrl to race in the event. "The 20 years of working together with Roland was definitely one of the highlights of my life. He's the best mechanic, engineer and driver that I've known," says Röhrl, a big fan of Kussmaul's. "He's a very modest man. And everything he does makes perfect sense. I wish him health, and that he keeps his youthful drive and his roguish spirit."

From 1984 to 1986, he was project and racing manager at the Paris-Dakar Rally. And in 1986, he once again raced in the endurance desert rally, taking sixth place in a Porsche 959 as a service car. From 1987, Kussmaul was project manager for the Cup cars, and was responsible for the technical development of the following cars: 911 RS and RSR (964), 911 GT2 (993), 911 GT3 (996), 911 GT2 (996), 911 GT3 RS (996) and Carrera GT. He was also the test and development driver for all car types in Weissach.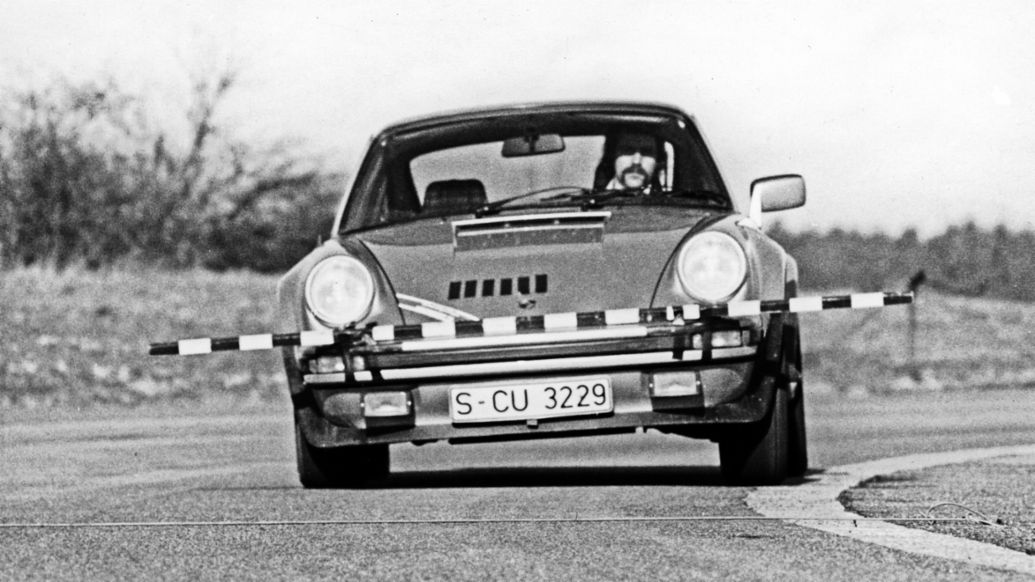 After 40 years at Porsche, he retired on 31 December 2009. Since then, he has been a consultant for the Stuttgart sports car manufacturer, and a contemporary witness and interviewee for the Porsche Heritage and Museum department.