In addition, the newly formed team will deal with the requirements for, and the integration of, third-party ecosystems into the vehicle. Sajjad Khan has his office at the Porsche Development Centre in Weissach. In close cooperation with Michael Steiner, Member of the Executive Board for Research and Development, it is from here that he will be helping shape Porsche's digital future.
"Sajjad Khan enjoys an outstanding international reputation as a digital expert. I am delighted to be able to officially welcome him to our company. With his team, he will effectively strengthen our competitive position in the global market," says Chairman of the Executive Board Oliver Blume. Sajjad Khan is looking forward to the challenges that the task involves: "Car-IT will be an increasingly important success factor in future. Our task is to meet the exacting Porsche expectations of exclusivity and performance in all respects. Together we have a clear objective: to successfully carry the Porsche legend into the future."
Sajjad Khan shares offices in Weissach with the Member of the Executive Board for Research and Development, Michael Steiner. This sends a clear signal to his own team. "The enormous changes in the automotive industry present us with major challenges. It is important for the Car-IT and Research & Development departments to work together closely to shape the future of Porsche," says Michael Steiner, underscoring the importance of the new department.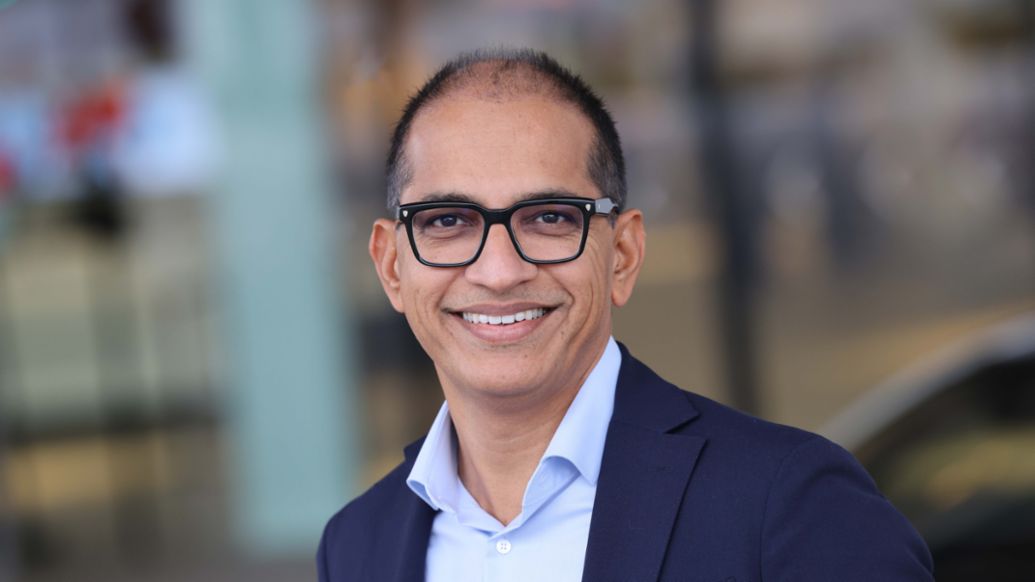 Sajjad Khan worked at Mercedes-Benz until August 2021 – most recently as Chief Technology Officer and member of the board of the Mercedes-Benz Cars division. He is the eighth member of the Executive Board of Porsche AG and will also lead Porsche's R&D satellite in China in future. He is also Chairman of the shareholder committee of Porsche Digital and a member of the shareholder committee of Porsche Engineering.