In the early nineties, the Canadian author Douglas Coupland released a visionary novel in which he described the everyday reality and the attitudes of his contemporaries. "Generation X" soon became a bestseller and resulted in lifestyle trends and their adherents long being pooled under monikers such as "Generation Z" or "Generation Golf".
Designations like this are now considered outmoded. Future researchers studying our times will, above all, discern two main groups of people: those who think, live and work digitally – just like the digital natives at Porsche, exemplified by a number of whom we are introducing here. And on the other hand, there are those who have not (yet) embraced the new age.
After all, the upheavals we are currently experiencing are not likely to be any less far-reaching than those of the industrial revolution. Right now, events with a similar transformative power are, quite literally, occurring once again.
Everything is gaining momentum. Yet where this momentum will lead us is something no one can currently predict with any accuracy (and anyone who claims otherwise is lying or overly self-confident). After all, digitalisation is not some pre-programmed package that only needs to be understood, rolled out and implemented. Quite the contrary: it is a quest characterised by adventure, a mission with an unknown destination, and we have all now embarked on it together. Just like any expedition, having a few people alongside you who are scouts, pioneers and driven by curiosity is helpful. They are people who do not inherently know all the right answers either. But they know the right questions to ask.
When it comes to innovation, there are, as everyone knows, three typical reactions. To start with, there are those who will go along with anything. Then there are others who can't work out what is actually happening. And finally, there are those who face the future head-on by doing.
In these times of digital revolution, these people are referred to as digital natives. At Porsche, they are now found in each and every department within the company, and are involved in fine-tuning all sorts of different processes in the widest range of projects. They are people who – regardless of their age, generation, gender or language – feel at home in the digital world. Quite simply because at this very moment, they are the ones who are pooling their efforts to create this world.

Matthias Hub
As a member of the Smart Mobility Planning Team, I am involved with all aspects of digital services related to the car. Our goal is to discover and test innovative technologies and issues at an early stage and to integrate them into products. That is why we cooperate with various start-ups and carry out continuous technology scouting using our network and trade fairs. We also develop prototypes in order to try out new ideas. The ideas are then tested in current or future models.
I am also fascinated by the issue of digitalisation outside of work. Using a bus system and several Raspberry Pis, I have turned my flat into a smart home. I programmed the components myself, and now I run big data on a small scale.
My job allows me to remain at the cutting edge of technological development, but it also demands the same of me. Standing still is not an option.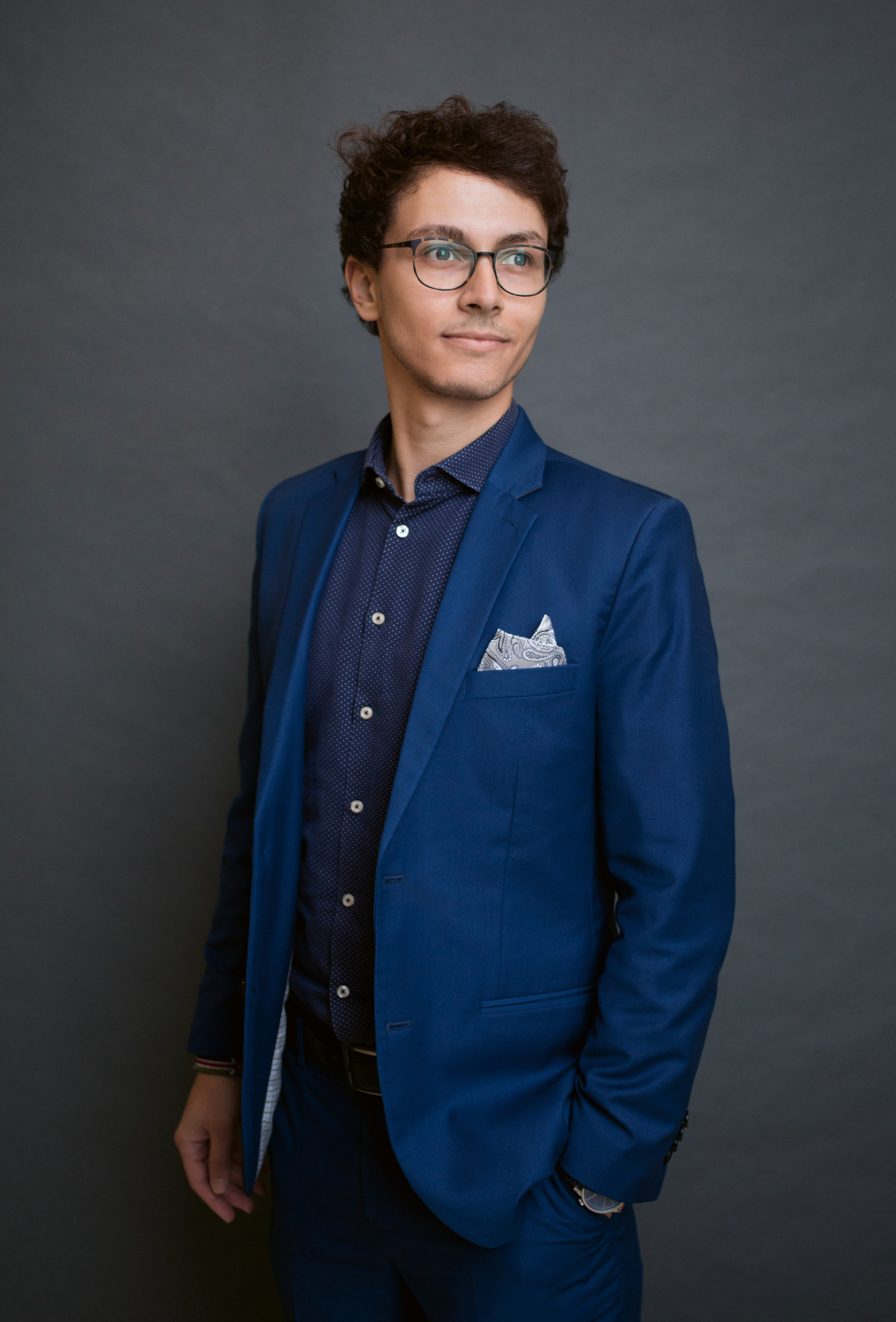 Saad Azza
Digital price tags, mixed reality in the sales process or the roll-out of our digital signage solutions: those are just some of the topics I deal with as a Junior Specialist Digital Retail for distribution network management and development. To put it simply, you could say that I'm helping to design the retail landscape of tomorrow. And that landscape is going to be dominated worldwide by the digital dimension.
I grew up with computers and games consoles. I am very interested in the latest technology trends and gadgets. At Porsche, I completed a trainee programme with a focus on Future Retail. A deployment in a Porsche Centre was part of this programme. I was able to find out first-hand what customers expect from a modern distribution landscape. This experience helps me to develop tools for selling technologically complex vehicles and services.
Foreign countries and cultures are my second great passion, which is why I like working in international teams. In conjunction with our subsidiaries, I am currently evaluating, testing and implementing digital solutions for the sales floors in Porsche Centres in the Asia region.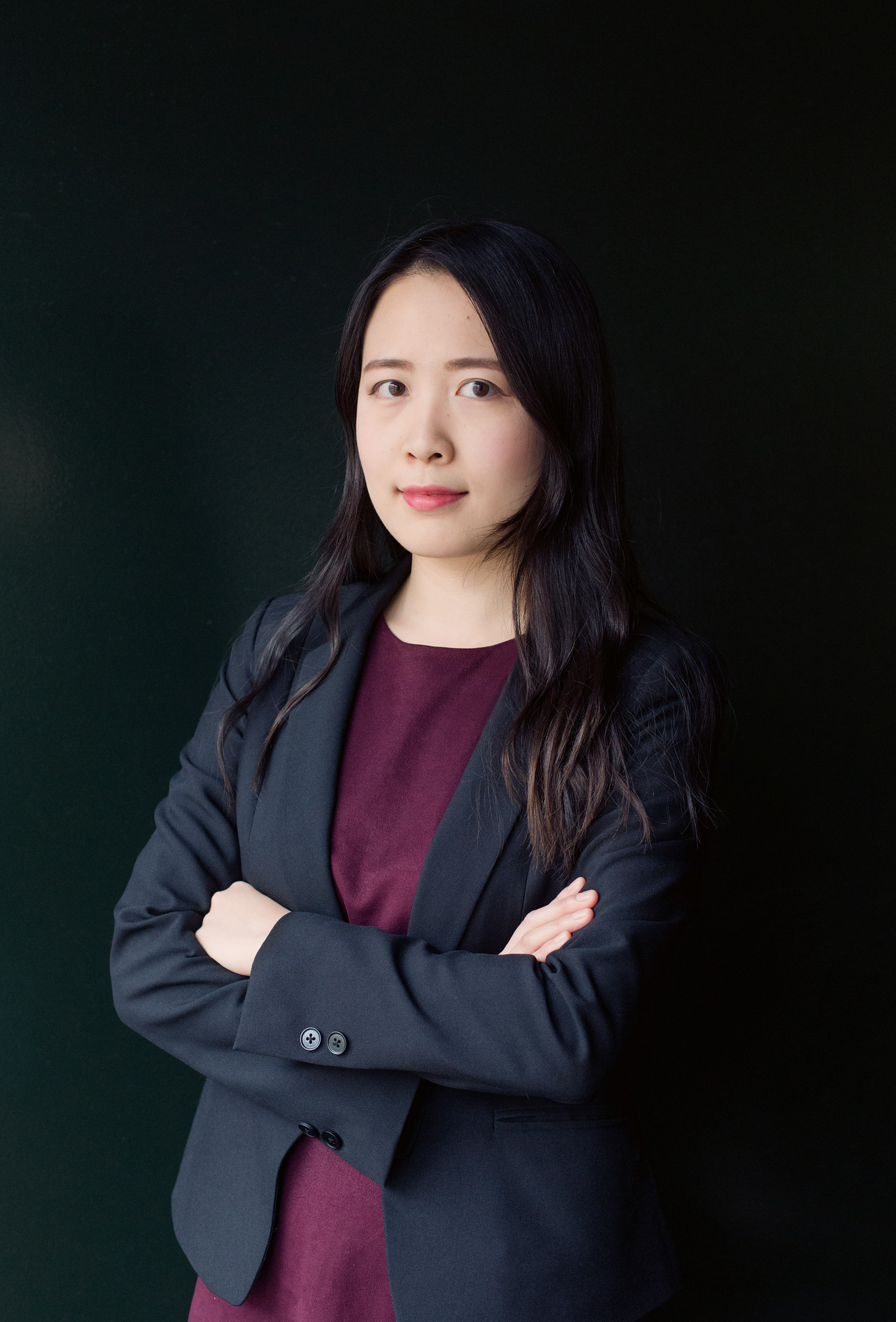 Alice Chan
Which digitalisation strategies, innovative concepts and digital technologies will help us move forward? What knowledge is hidden in your data? As a data scientist at Porsche Digital Lab Berlin, I assist the Porsche team in answering these questions.
My journey to the digital laboratory involved interim stops as an Internet of Things researcher at Intel and business analyst at Texas Instruments. During my master's studies, I spent three years researching Artificial Intelligence, Predictive Analytics and Technical Business Development at Taiwan's leading technical university, National Taiwan University of Science and Technology. Prior to that, I founded a start-up that developed an intelligent motorcycle helmet which automatically makes emergency calls if the rider has an accident. Our innovation has been patented and received several design awards.
This life-saving innovation is a good example of what motivates my work - using technologies to find new solutions to solve serious problems. We achieve this at Porsche by combining amazing people with new digital technologies.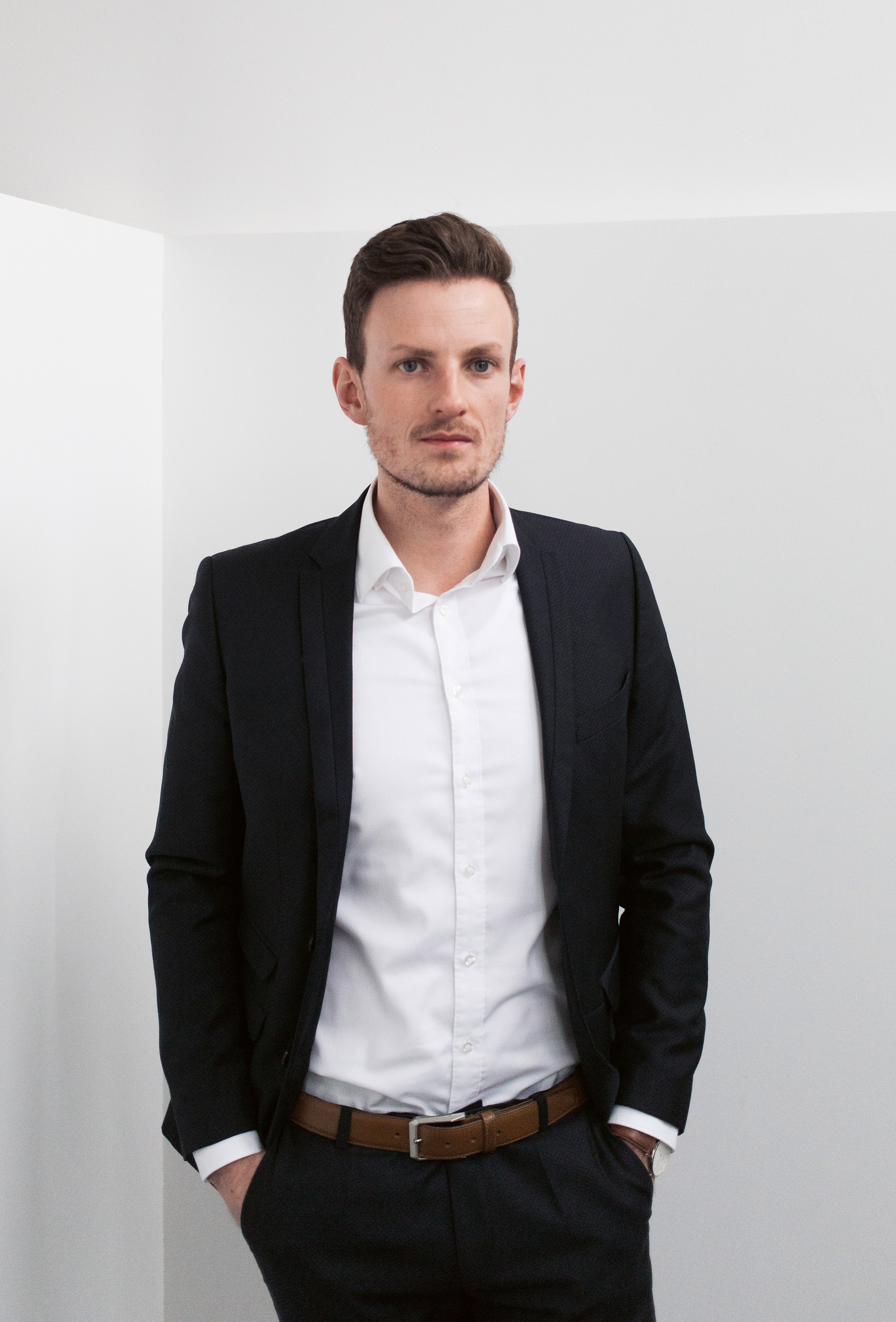 Tobias Acker
IIn the automobile industry, when you hear "procurement", you initially think of vehicle parts, clearly defined processes and specialist suppliers for this sector. In the area of connectivity, however, it's quite different. Until now, IT companies have not really had any points of contact with the vehicle sector. We first need to convince these companies to work with car manufacturers.
After my dual course of study, I worked in distribution for a software start-up. Then came my first step into the vehicle industry. Since 2016, I have been a Partner Manager at Porsche for the international procurement of data volumes and connectivity platform solutions. In this job, I am able to apply my entire experience from the IT sector to a completely new area. The important thing is finding the right partners and demonstrating new ways of allowing both sides to work constructively with one another. We define innovative processes and link them with tried-and-trusted purchasing structures. An exciting challenge.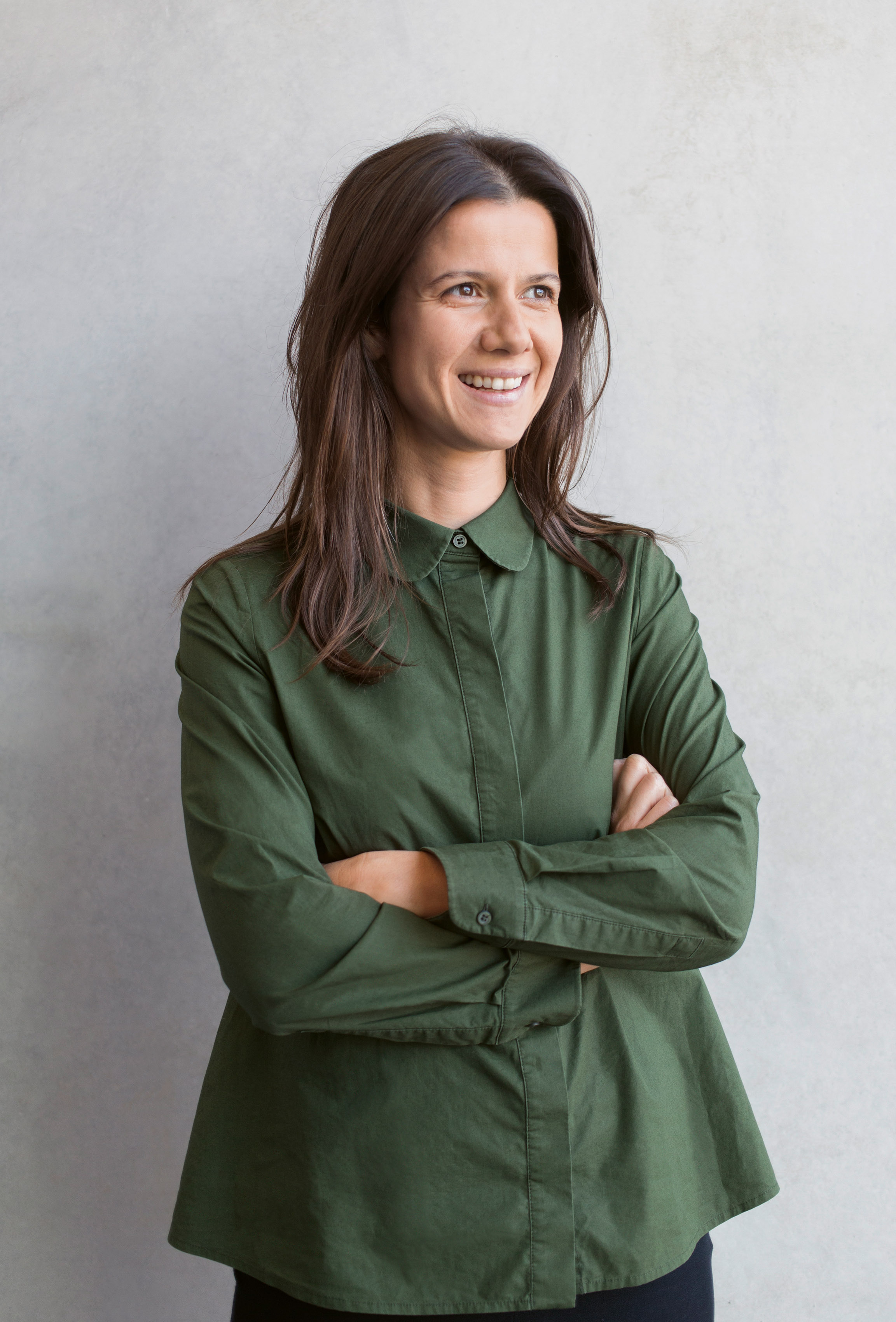 Katerina Kourti
Cooperation with developers, start-ups and the Group's own innovators. New technologies and how to implement them in what I consider to be the best "device" in the world - a Porsche. All of this is what drives me. And it's exactly what I do every day.
I studied Technical Cyber­netics at the University of Stuttgart and wrote my dissertation on non-linear ­observers at UNAM in Mexico City. I then spent a few years working in Athens and Stuttgart for a company that developed robotic and computer-vision systems. After the failed founding of a start-up, I spent my gap year training for and taking part in a sailing regatta, something I had wanted to do for a long time.
Since October 2016, my colleagues and I have been working on developing the Premium Connect services of the future. I am responsible for special projects for the Connected Car and infotainment environments. I am also in charge of Group-wide coordination in this area. In other words, I also work on the automobile of tomorrow.
Photography: Elias Hassos