Vision: Zero Impact Factory
The heart of Porsche beats in Zuffenhausen. Porsche has had links to this site for
 80 years. The company continues to
be managed from the striking brick building in Plant 1, just as it was at the very beginning in 1938. Around this historical ensemble, Porsche has grown strongly.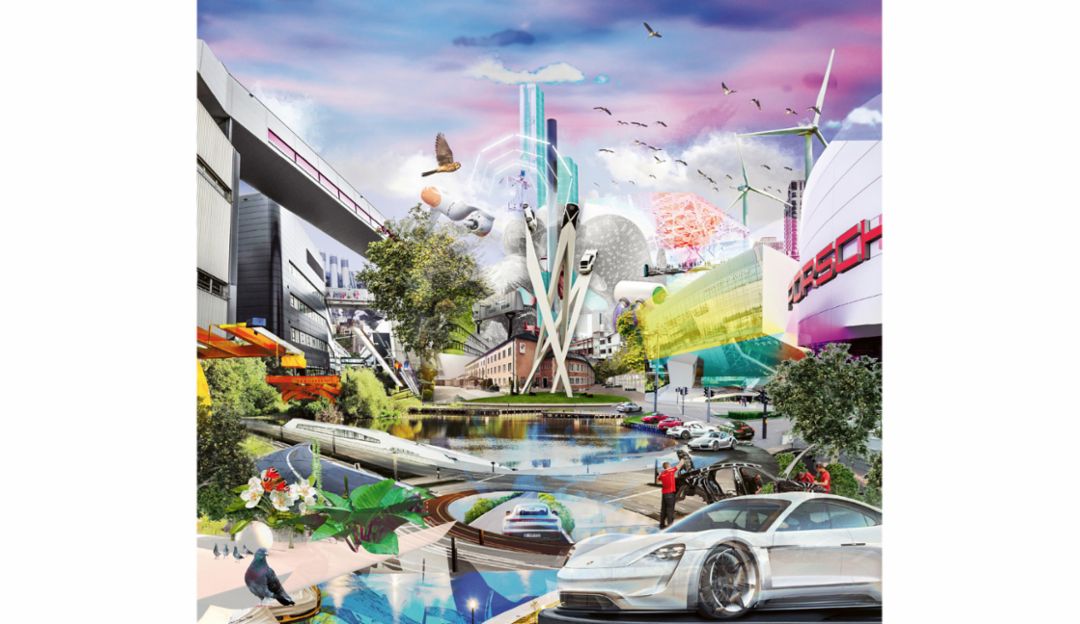 The number of employees has risen from the original 176 in 1938 to more than 30,000 today, more than 11,000 of whom are based in Zuffenhausen. What began as a site the size of a single sports field now covers some 670,000 square metres – the size of 62 football pitches.
The decision to build Porsche's first fully electric sports car, the Taycan, in Zuffenhausen, led to
the largest construction and expansion project in the company's history," reveals Albrecht Reimold, Member of the Executive Board for Production and Logistics. "Our main plant is being expanded to create a smart facility that is ready for the automo­tive production of the future." Old, inefficient and less environmentally friendly buildings are being replaced by new, resource­ efficient units – all without interrupting or holding up series production.
Making innovative use of the space forms an integral part of this project in Zuffenhausen. The production of the Taycan in the new assembly
 and logistics hall, and in the body shop, takes place over several levels. The assembly process proceeds from top to bottom, moving down to the ground floor where the new sports cars roll out of the hall following their final inspections. The technical systems that control all of the production processes are housed in the basement. The result is a logistical and space-saving masterpiece.
Sustainability plays a key role. The Taycan is being produced in Zuffenhausen on a CO2­-neutral basis. All Porsche sites are already using green energy. In keeping with the move into electromobility, Porsche is also focusing on further measures. The company's heat and electricity supply has been switched to biogas, eliminating another several thousand tonnes of CO2-emissions every year. Covering 42,000 square metres of roof areas with plants has also made a positive contribution to the local climate.
"Our vision: a Zero Impact Factory with no environmental impact," states Reimold. "And it's not just about the CO2-balance sheet. We consider the environmental aspect in its entirety, also thinking about our use of resources, waste issues and mobility around the site." The first steps into the future have already been taken.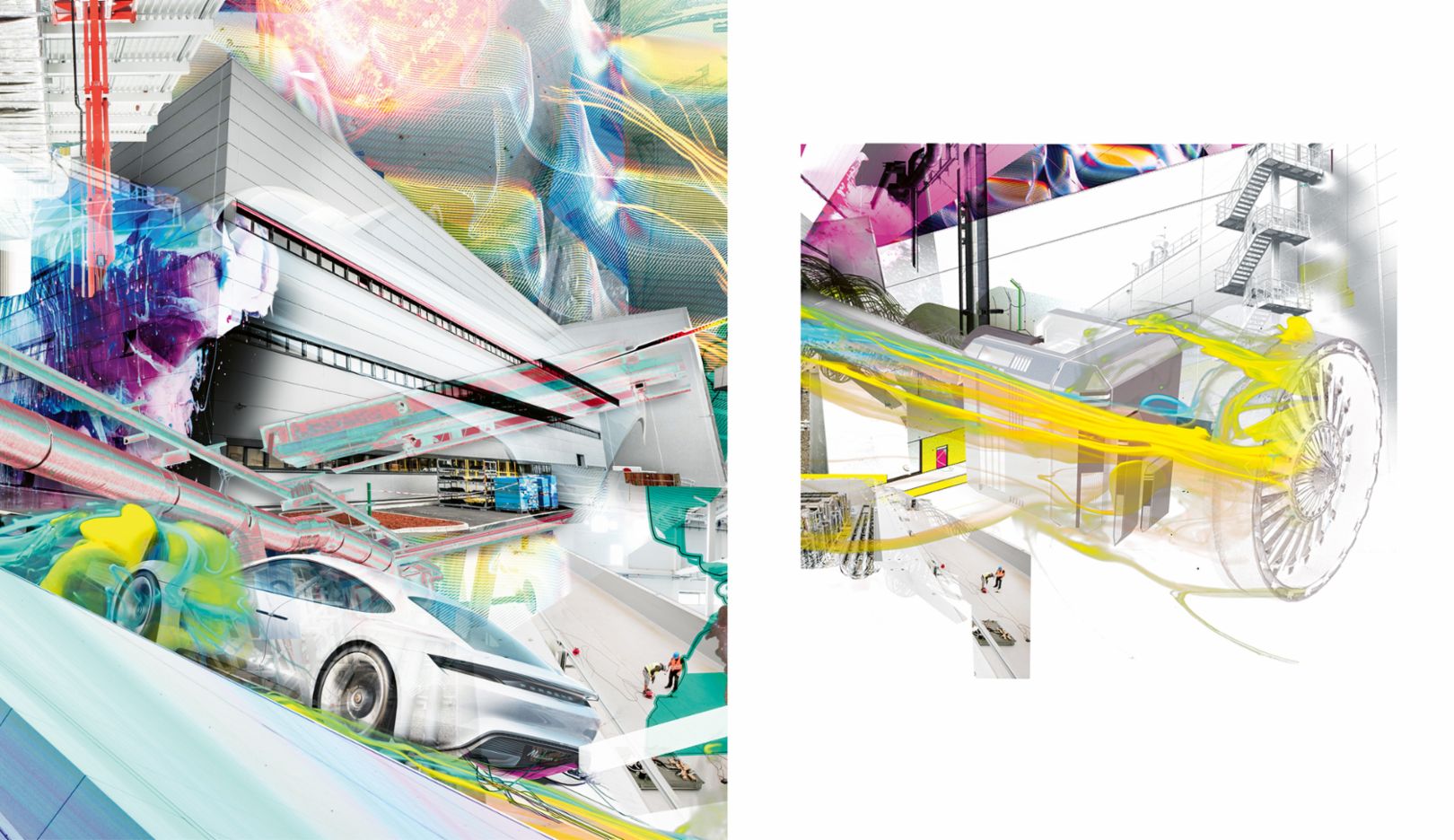 Porsche is focused on smart energy use that conserves resources. Its paint shop provides one example of this goal being put into practice. Using regenerative afterburning (RNV) means that less gas is needed to purify the exhaust air. The result is that less unused energy is released into the environment, while a high proportion of the waste heat is utilised during the drying process. In figures: RNV saves 750,000 kilowatt hours per year, which equates to 319 tonnes of CO2-emissions.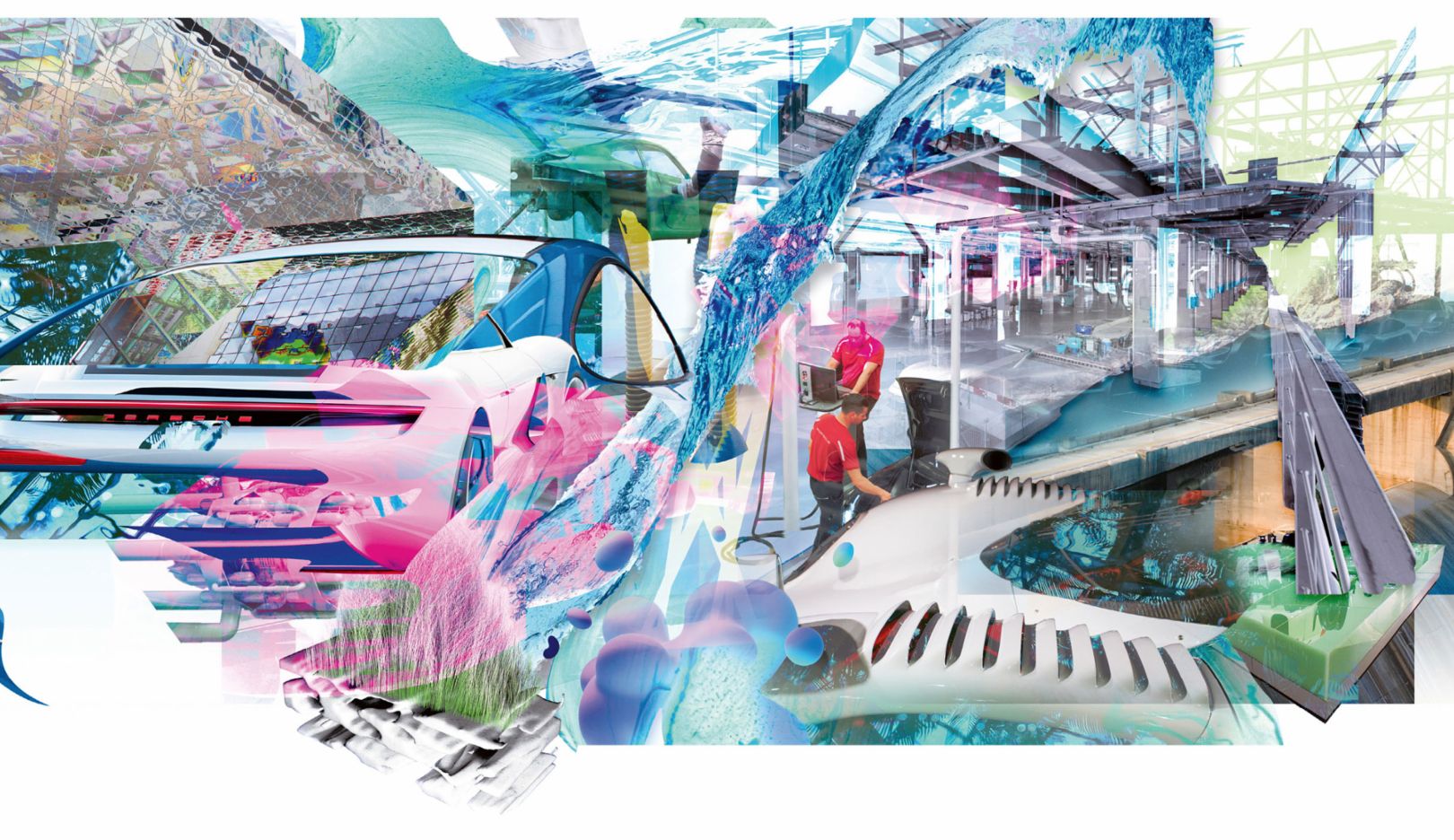 Water is a valuable commodity. Using water economically is a key element of Porsche's environmental activities. Closed­-loop systems, multiple use and the careful handling of waste waters all have an important role to play. Hydropower is generally viewed as a future­proof
and clean way of producing energy. At Porsche's main site in Zuffehausen, CO2­-neutral electricity will be supplied via hydropower as a matter of course in future.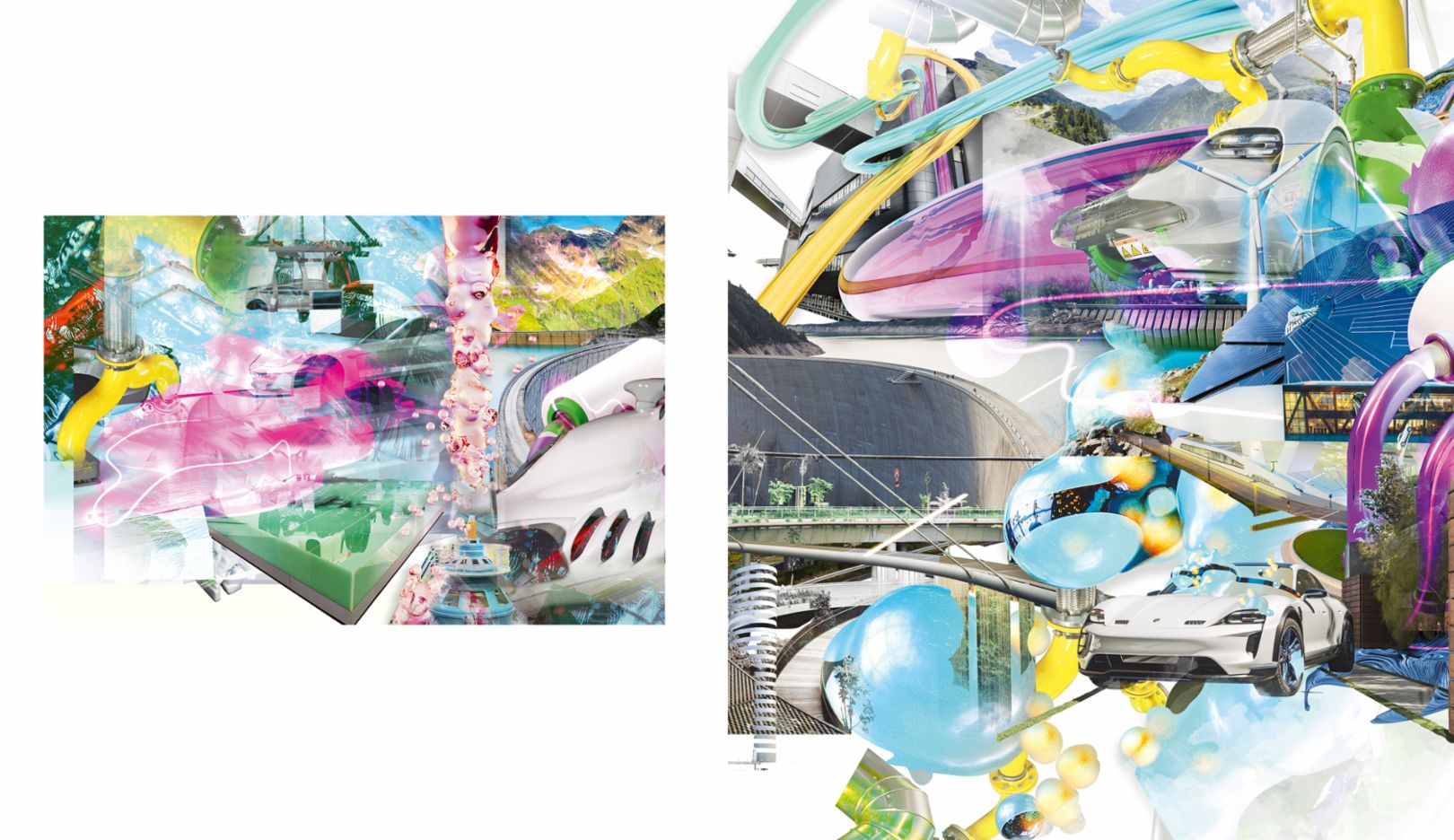 Clean energy is a top priority for Porsche. 100 % of the energy purchased for all of its sites already takes the form of hydroelectricity. In 2019 two new cogeneration plants were installed at the main plant in Zuffenhausen. These convert biogas into heat and electricity.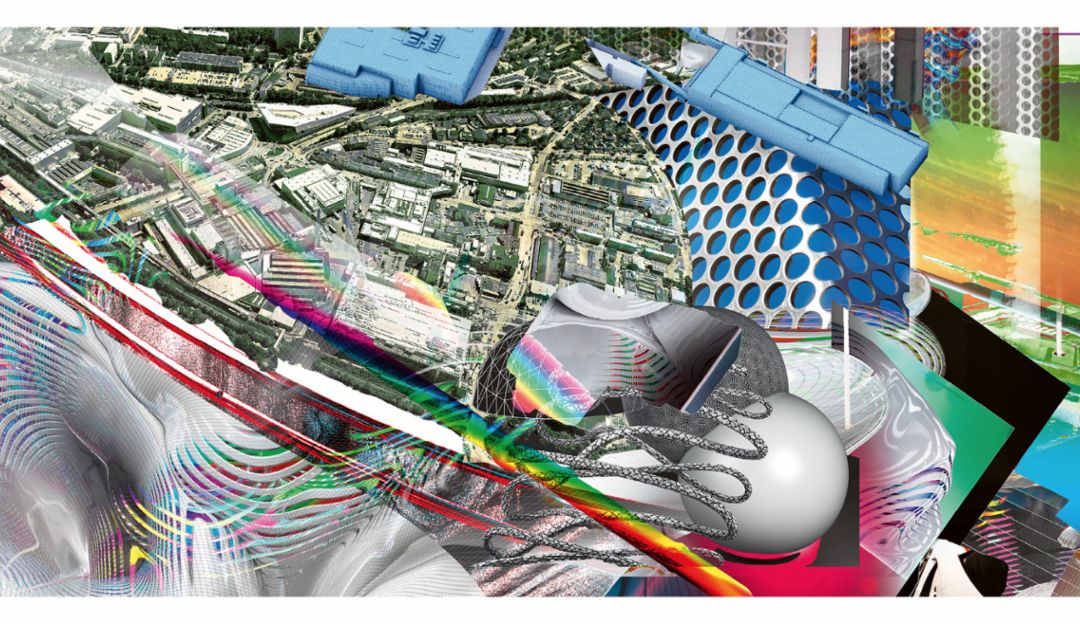 Noise is everywhere. It is one of the forms of environmental pollution that affects people the most. It is a stress factor that must be taken seriously as it can have a considerable impact on health. This is why Porsche is particularly committed to targeting noise. A new noise barrier, along the 250 metres of the northern edge of Plant 2, significantly reduces sound emissions in the local area, cutting out background traffic noise in particular. Another noise protection measure relates to the delivery and loading zone for the new Taycan. Moving this entire operation inside has greatly reduced noise levels.

Zuffenhausen is well on course to becoming a zero emissions site. For example, Porsche is testing the use of innovative aluminium panels on the façades of its buildings. A special titanium dioxide coating is designed to reduce nitrogen dioxide levels dramatically. The coating acts as a catalyst, breaking the pollutant particles down into harmless water and nitrate when exposed to sunlight and even low humidity. During an initial pilot project, Porsche is testing the NOx-­absorbing high­tech façade over a surface area of 126 square metres. Even on this scale, about the size of ten parking spaces, the panels are doing the job of ten trees. If the pilot project proves successful, greater use could be made of these "NOx-facades" in Zuffenhausen. Meanwhile, the regenerative afterburning in the paint shop is also benefiting the environment, as the release of solvents is minimised and large quantities of natural gas are saved thanks to the energy recovery process.
---
James Dawe is a visual artist and illustrator who specialises in mixed media collage.
His digital distortions and 3D experiments use themes ranging from fashion to football.