911 Turbo: Fuel consumption combined 9,1 l/100 km; CO2 emissions 212 g/km
Macan S: Fuel consumption combined 8.9 l/100 km; CO2 emissions 204 g/km
Panamera GTS: Fuel consumption combined 10.3 l/100 km; CO2 emissions 235 g/km
Panamera GTS Sport Turismo: Fuel consumption combined 10.6 l/100 km; CO2 emissions 242 g/km
911 Carrera S: Fuel consumption combined 8.9 l/100 km; CO2 emissions 205 g/km
718 Boxster T: Fuel consumption combined 7.9 – 8,2 l/100 km; CO2 emissions 181 – 187 g/km
Porsche celebrates 70 years of sports cars
70 years young and as pioneering, passionate and driven as ever – welcome to the world of Porsche in 2018. Worldwide celebrations to mark "70 years of Porsche sports cars" began in January with a New Year reception in the Porsche Museum. The anniversary events are geared around the 356 "No. 1" Roadster, which became the first car to bear the name Porsche in June 1948. It was with this vehicle that ­Ferry Porsche turned his sports car dream into reality. His vision reflected all the values that are synonymous with the brand today and that will continue to represent Porsche in the future.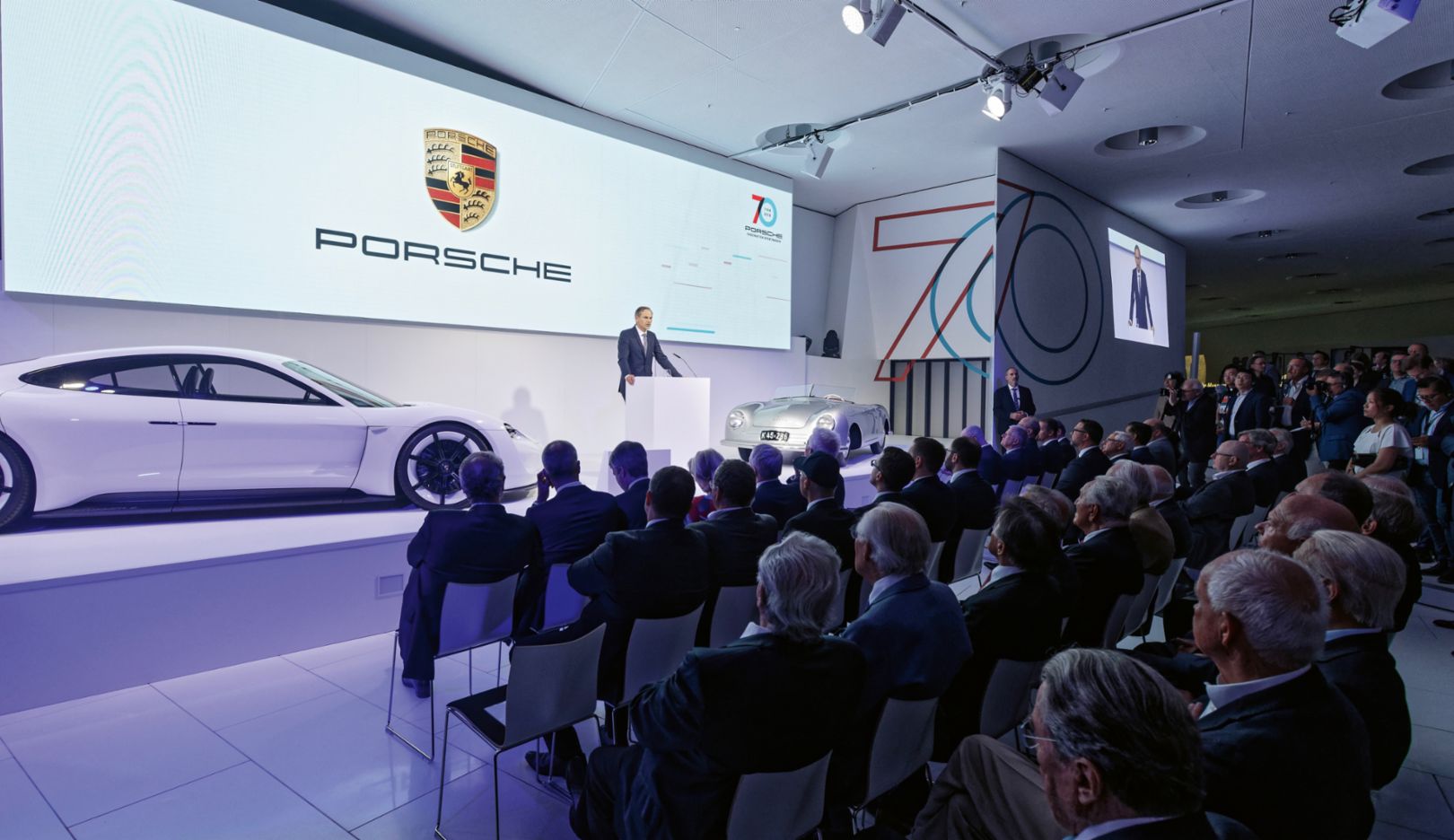 Billions of euros to be invested in electromobility
Porsche has earmarked more than six billion ­euros for investment in plug-in hybrids and purely electric vehicles between now and 2022. This follows a decision reached by the Super­visory Board in February, doubling the volume of the future package previously in place. Some 500 million euros of the additional three billion will be allocated to the development of Mission E variants and derivatives, while a billion euros will help fund the electrification and hybridisation of the existing ­product range. Several hundred euros are to be used to expand Porsche's sites, while some 700 million euros has been set aside for new technologies, charging infrastructure and smart mobility. Overall, the future package is now worth around three billion euros in capital investment and just over three billion to cover development costs.
New Porsche studio opens in Beirut
Porsche opened the world's third Porsche Studio in Beirut in late January. The state-of-the-art premises, covering an area of more than 300 square metres, offer customers an insight into the complete range of the brand's services. A particular highlight is the platform used to display th e sports cars, which is reminiscent of a fashion show catwalk.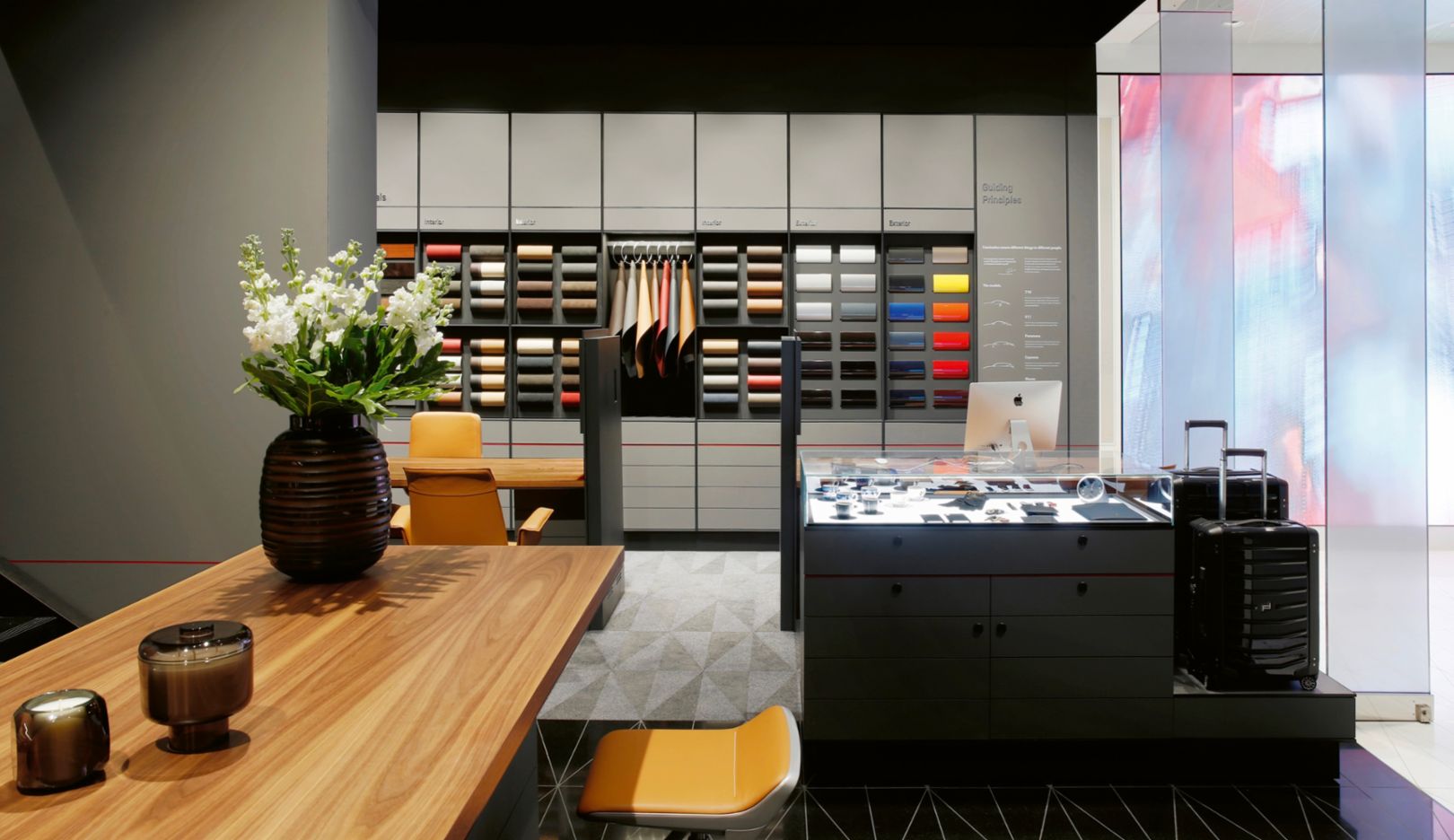 Classic parts from a 3D printer
"No longer available" – for collectors of rare classic cars, the unavailability of spare parts can quickly become a problem. In February Porsche Classic came up with a solution. Rare parts that are only needed in small quantities or only requested every now and again can now be manufactured using 3D printers. All parts that are produced this way are true to the original, from both a technical and a visual perspective.
Change of management at two sales companies
Marc Meurer took over as Managing Director of Porsche France with effect from 1 February, succeeding Marc Ouayoun, who has headed Porsche Cars Canada since the start of the year. Meurer was most recently employed as Managing Director at Audi France, having previously worked as a Marketing Director for Volkswagen France.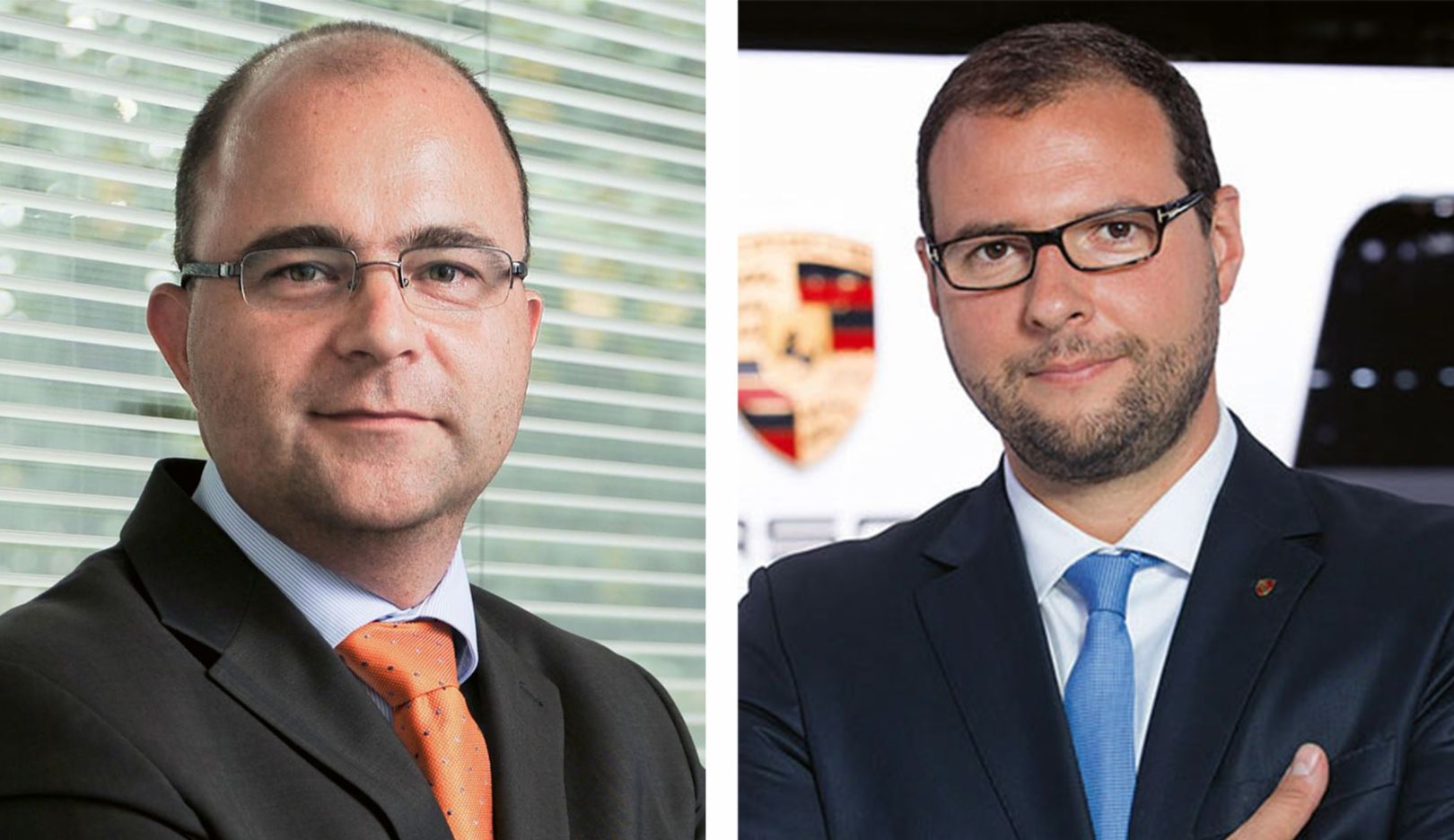 World premières in Geneva
At the 88th Geneva International Motor Show at the beginning of March Porsche unveiled its Mission E Cross Turismo, a concept study for an electrically powered Cross Utility Vehicle (CUV). The highlights of this four-door Cross Turismo are its emotional design with striking off-road elements, as well as the innovative display and operating concept with touchscreen and eye-tracking control. It is the ­perfect vehicle for people with active lifestyles and a passion for travel and the great outdoors. With its 800-volt architecture, this concept vehicle can use the fast-charging network. It can also be charged by induction at a charging station or using the Porsche home energy storage system. Also making its début in ­Geneva was the new 911 GT3 RS, one of the most radical high-performance sports cars available anywhere.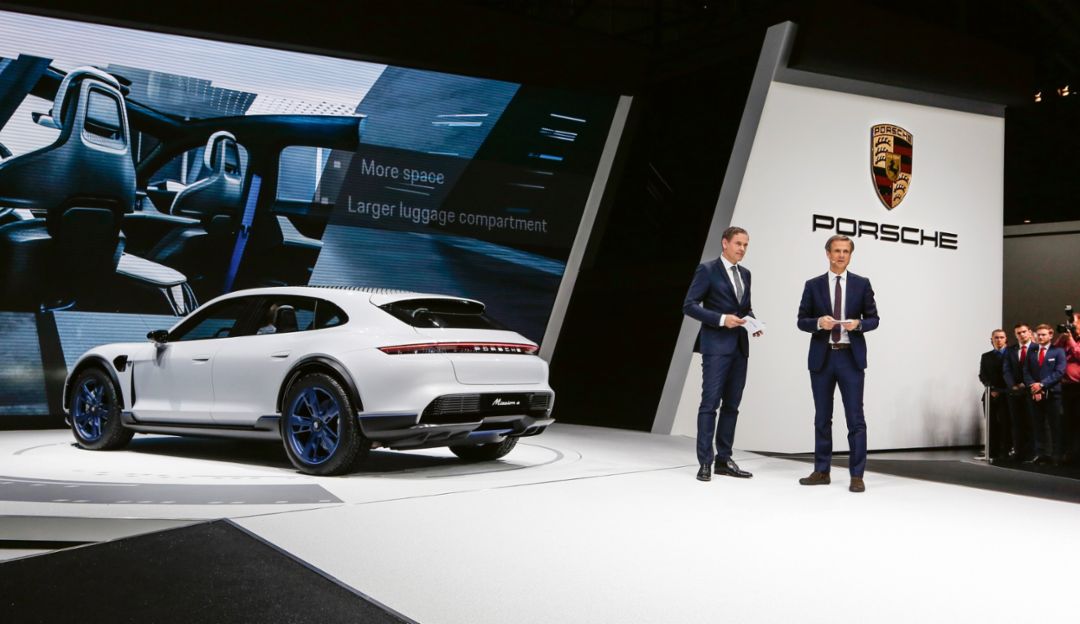 Testing blockchain technology for automobiles
Together with the Berlin-based start-up XAIN, Porsche tests the use of blockchain ­applications directly in vehicles. In February, Porsche was the first carmaker to successfully ­implement and test blockchain technology in an automobile. Transactions based on this ­technology are particularly safe and also much quicker. The functions being tested include ­locking and unlocking the vehicle via an app, as well as access authorisations set up for a defined period of time, and even new business models based on encrypted data logging. In this way, functions such as autonomous driving can be further developed and improved. XAIN was the winner of the first Porsche Innovation Contest held in summer 2017.
Reducing CO₂ emissions in logistics
Porsche is getting on board the "green train", laying the tracks for sustainable actions. All transportation by rail of finished vehicles built in Zuffenhausen and Leipzig has been powered by renewable green energy since the beginning of the year. This means that ­Porsche's rail logistics transport is a completely carbon-neutral process. As a result of this change, Porsche will reduce the annual CO₂ emissions of its logistics operations by three per cent, avoiding the generation of more than 6,000 tons of climate-damaging carbon dioxide.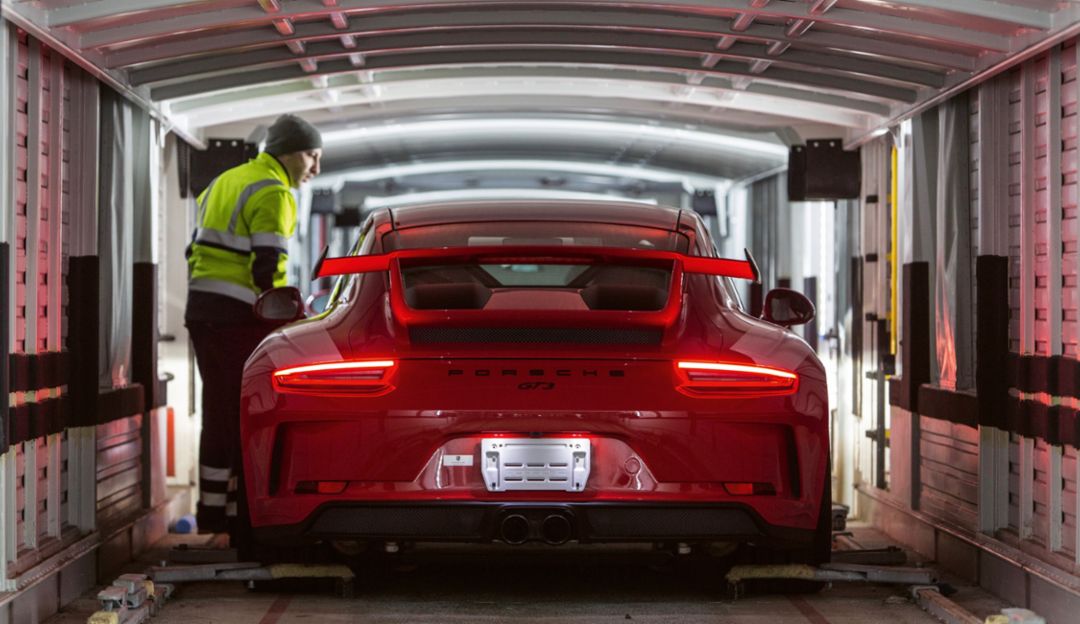 Nine-digit promissory loan
Porsche issued a promissory note to the value of 280 million euros in March. This promissory note is structured in tranches with maturities of five, seven and ten years and with both fixed and variable interest rates on offer. A high level of demand meant that the order book was significantly oversubscribed.
The 911 Turbo as a safety car
A Porsche 911 Turbo has been used as the safety car at the FIA World Endurance ­Championship since April. The all-wheel drive 911 produces 540 hp (397 kW) and can sprint from zero to 100 km/h in three seconds. Between now and 2020, Porsche will be ­supplying a total of five Porsche 911 Turbos to the FIA WEC for use as safety cars. Two of the vehicles accompany the race cars during the global championship, while three are based permanently in Le Mans. A further eleven ­Porsche cars are driven by the race doctors and safety teams.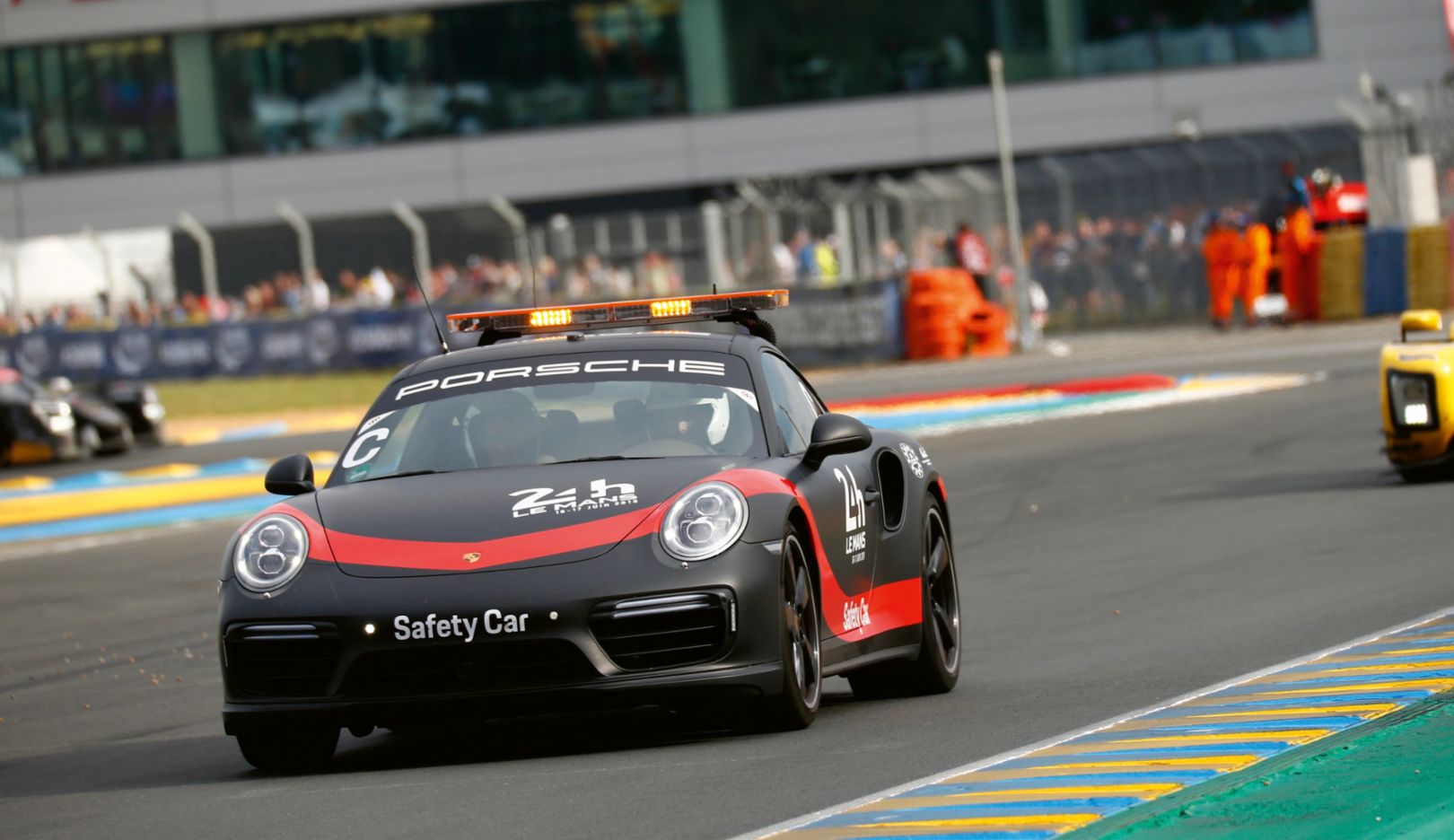 Investment in start-up company Anagog
Porsche Digital acquired a minority stake in the Israeli start-up Anagog in April. Founded in 2010, the Tel Aviv-based company currently has around 30 employees and specialises in developing artificial intelligence (AI) in the context of mobility. Software programmed and patented by Anagog allows companies to ­better understand and anticipate customer behaviour in certain situations, resulting in features such as intelligent parking options. By investing in Anagog, Porsche is continuing to drive digital transformation and as a result can now develop and offer context-based and ­personalised services.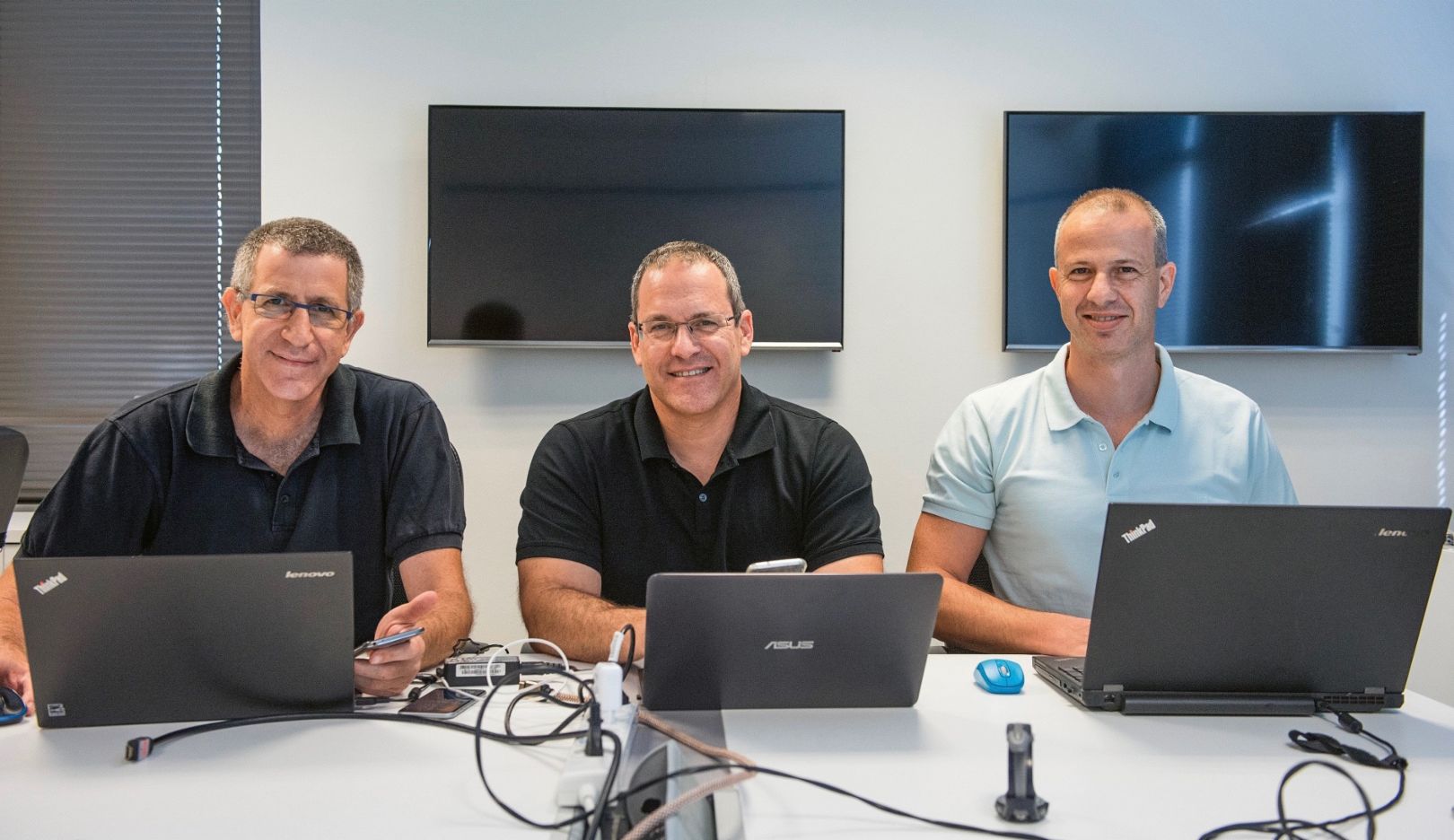 Porsche enters Formula E
The Fédération Internationale de l'Automobile (FIA) accepted Porsche's application as a ­Formula E manufacturer in April. Porsche plans to be among those competing in the sixth ­season of the prestigious global electric racing series at the end of 2019. Formula E will ­provide the chassis as well as the battery. All powertrain components, however, are the competitors' own designs. This enables Porsche to use its own solutions for key technologies such as the electric motor, inverter, brake-by-wire system, transmission, differential, driveshafts, monocoque and the suspension ­components attached to the rear axle, as well as the cooling system and ECU.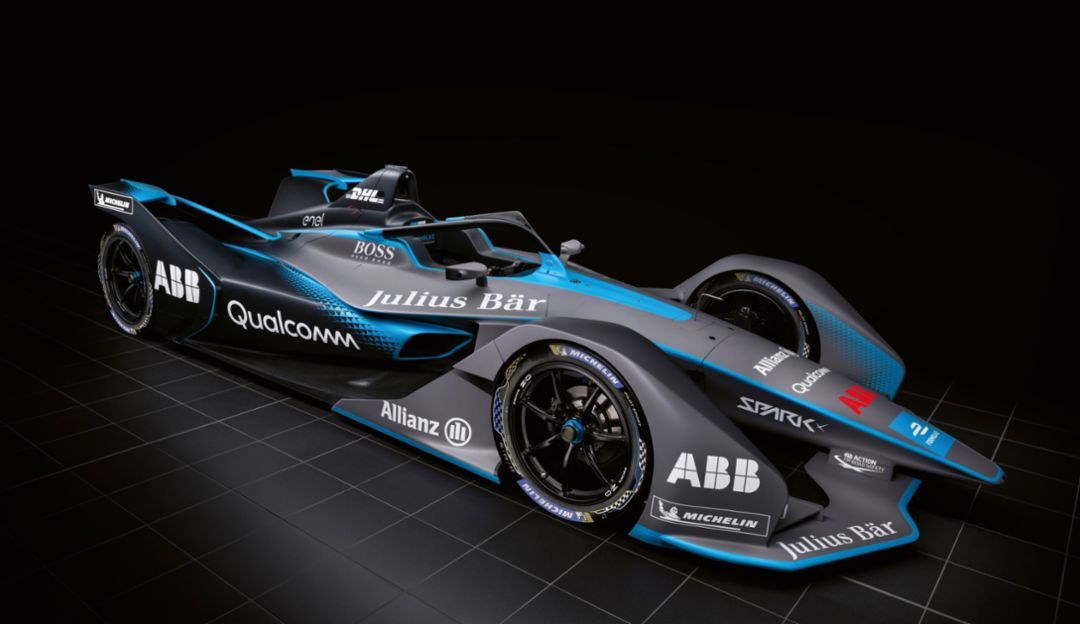 Accelerator for start-ups
The accelerator venture set up by Porsche ­Digital and Axel Springer Digital Ventures was given the name APX in April. The abbreviation APX represents the two partner companies and their common goal of supporting start-ups in the early stages of their business establishment and accelerating their development. APX invests in digital business models across ­sectors and industries, with a particular focus on lifestyle, mobility, travel, finance and insurance technology, media and health.
New record set for the Nordschleife
In April the new 911 GT3 RS demonstrated the full extent of its power. Porsche works driver Kévin Estre set a lap time for the Nürburgring (Nordschleife) of 6:56.4 minutes, the fastest ever time for a street-legal Porsche sports car. The Frenchman slashed 24 seconds off the previous fastest time recorded for the predecessor model. The time was measured around the 20.6-kilometre lap.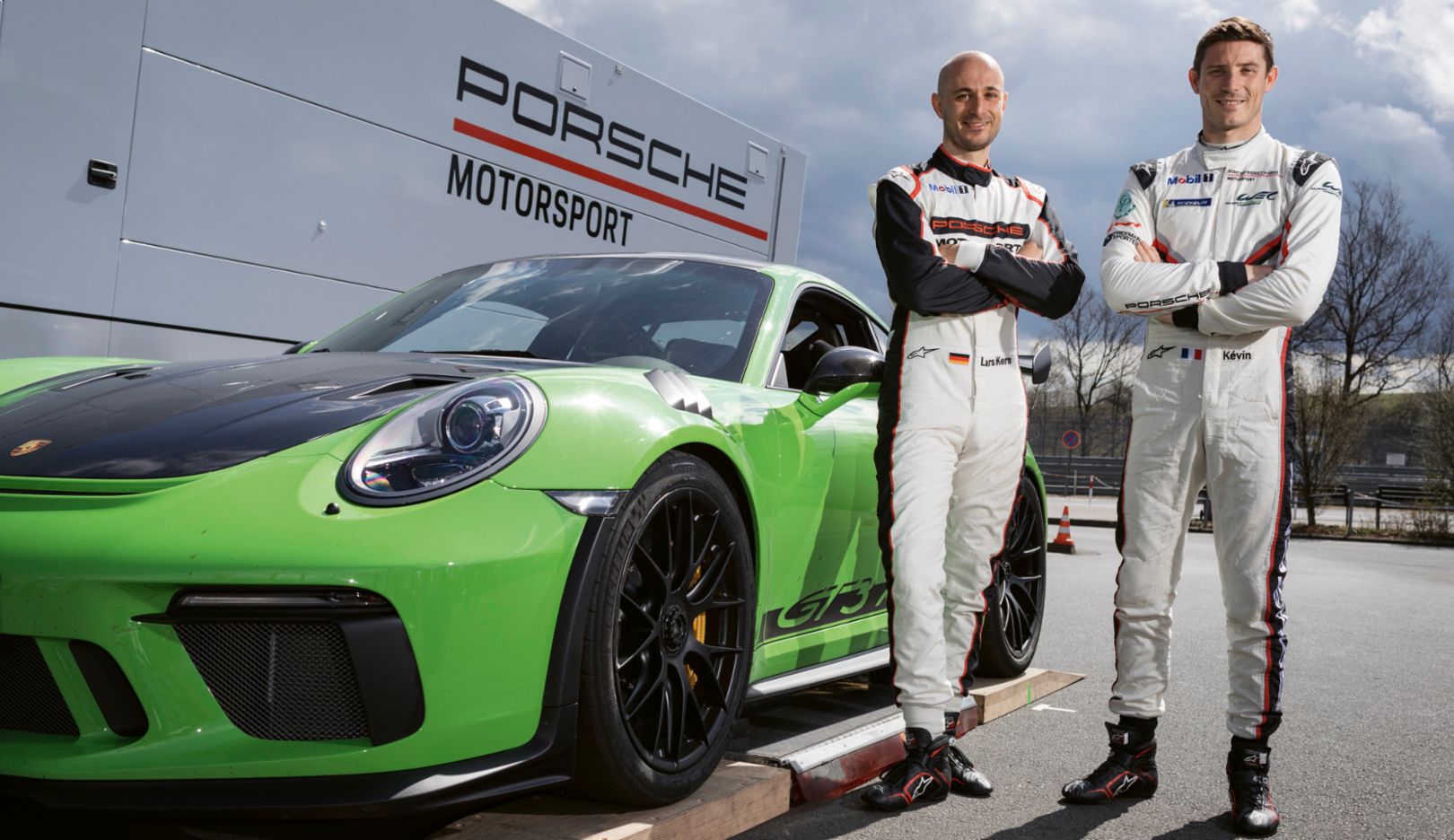 New Experience Centre in Shanghai
Experience the fascination of Porsche at first hand. This slogan typifies the new Porsche ­Experience Centre in China, the first centre of its kind in Asia. The centre, located in direct proximity to the Shanghai International Circuit, is the sixth site in the world in this format. On an area covering 110,000 square metres, customers and fans can enjoy a handling course, offroad track, restaurant, café, conference rooms and a Porsche Driver's Selection Store.
41st Porsche Tennis Grand Prix
Karolina Pliskova might not have her driving licence yet but she already has her dream car. As the winner of the Porsche Tennis Grand Prix tournament in April, the 26-year-old Czech was presented with a Porsche 718 Boxster GTS to go her with her prize money and world ranking points. Pliskova faced a tough opponent in the American, Coco Vandeweghe, in a high-quality, exciting final played in Stuttgart's sold-out Porsche Arena.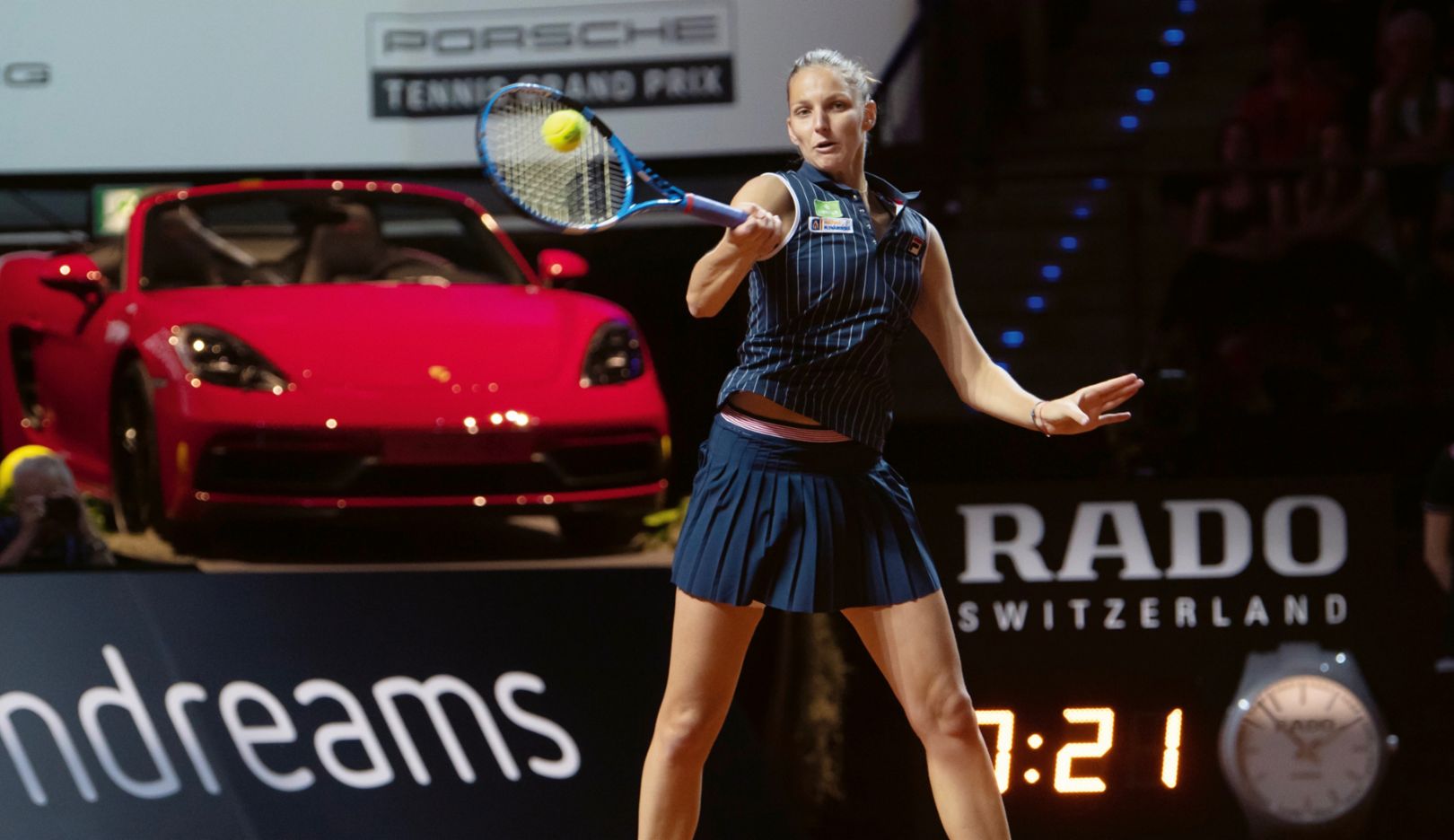 Porsche acquires sites
Porsche has been operating a development site for SUVs in Hemmingen for 20 years. In May, it acquired what had previously been aleased site. At the same time, Porsche has also purchased additional workshop areas and ­offices for the Procurement department in Rutesheim. Both sites function as branch ­offices for the Porsche Development Centre in Weissach and there are plans for expansion at both locations in the years ahead. This ­investment sees the company preparing for the ­requirements arising from its hybridisation and electrification strategy.
Collaboration with star photographer
Skilful photographs from the Porsche box: the Netherlands Photo Museum in Rotterdam ­exhibited the works of New York-based ­German photographer Martin Schoeller from May to September. Featured in this exhibition are Schoeller's portraits of six Porsche LMP1 ­drivers, photos for which he has received many awards. The collaboration with Martin Schoeller as part of the "Big Heads" exhibition signals the start of what will be a long-term partnership between Porsche and the star photographer.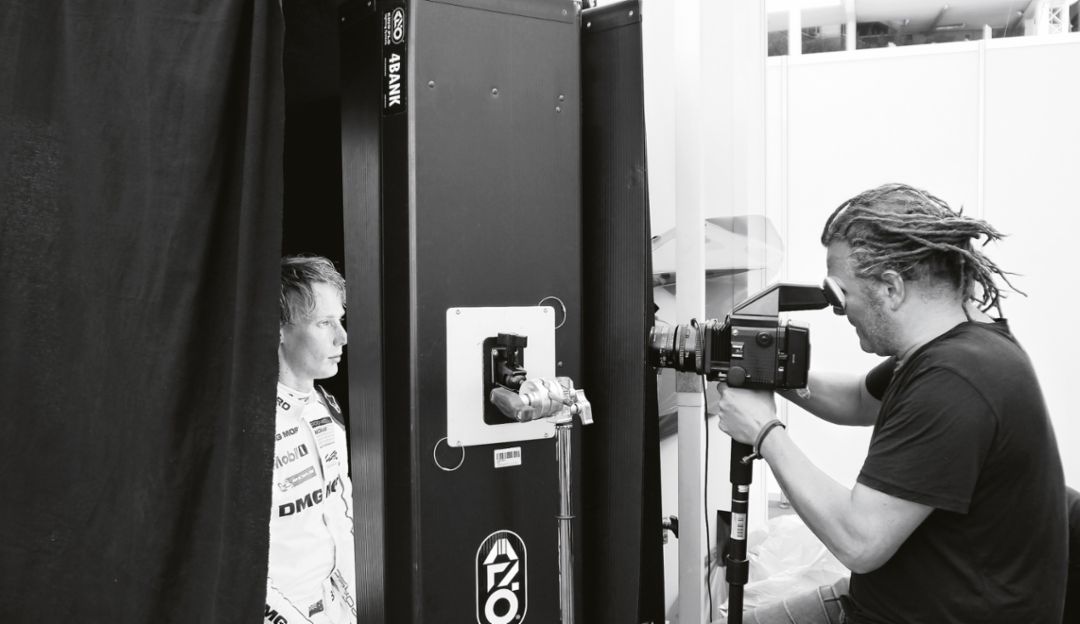 Dr. Wolfgang Porsche's 75th birthday
On 10 May, Dr. Wolfgang Porsche, Chairman of the Porsche AG Supervisory Board, celebrated his 75th birthday. The youngest son of Dorothea and Ferry Porsche, born in Stuttgart, has been a member of the Supervisory Board since 1978. Over the past decades he has played a key role in all of the company's major decision-making. Chairman of the ­Porsche AG Executive Board Oliver Blume ­offers the following tribute: "Wolfgang Porsche not only bears the name of our brand. He is also our much-loved role model. He has always been there when needed. He has been loyal to the company, in good times and in bad. That's why we are full of admiration for him. That's why we value him. That's why he ­deserves our full respect."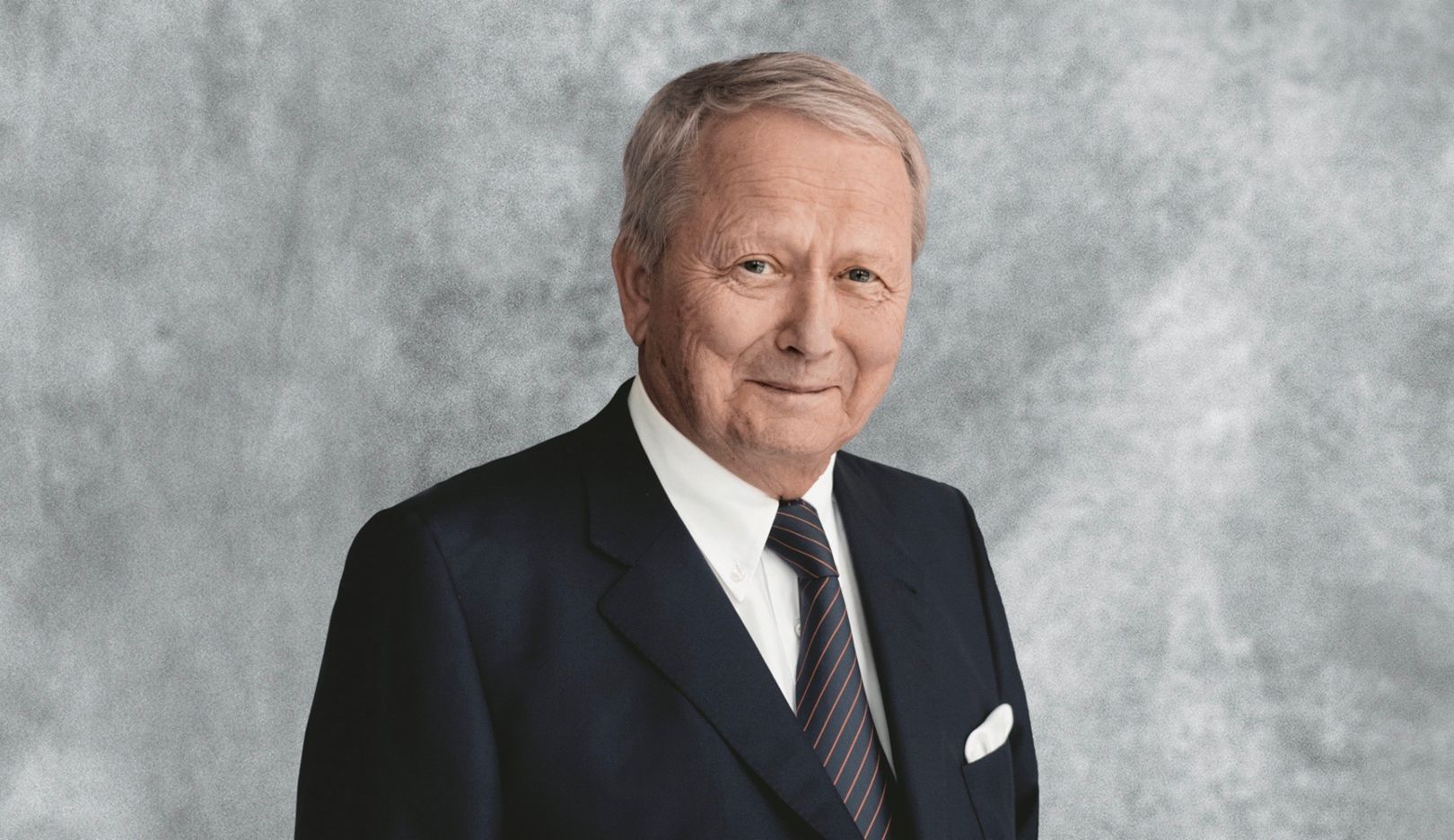 Ferry Porsche Foundation established
Porsche stepped up its commitment to social responsibility in May. The sports car manu­facturer has established the Ferry Porsche ­Foundation, intended primarily to support projects in connection with education and social issues, as well as playing an active role in ­s­upporting children and young people. The foundation initially has ten million euros at its disposal, after which additional capital will flow into the foundation annually from ­Porsche AG's company profit. In December, the Porsche ­Executive Board decided to ­donate a further ten million euros, roughly doubling the foundation's funding to a total of 22 million euros.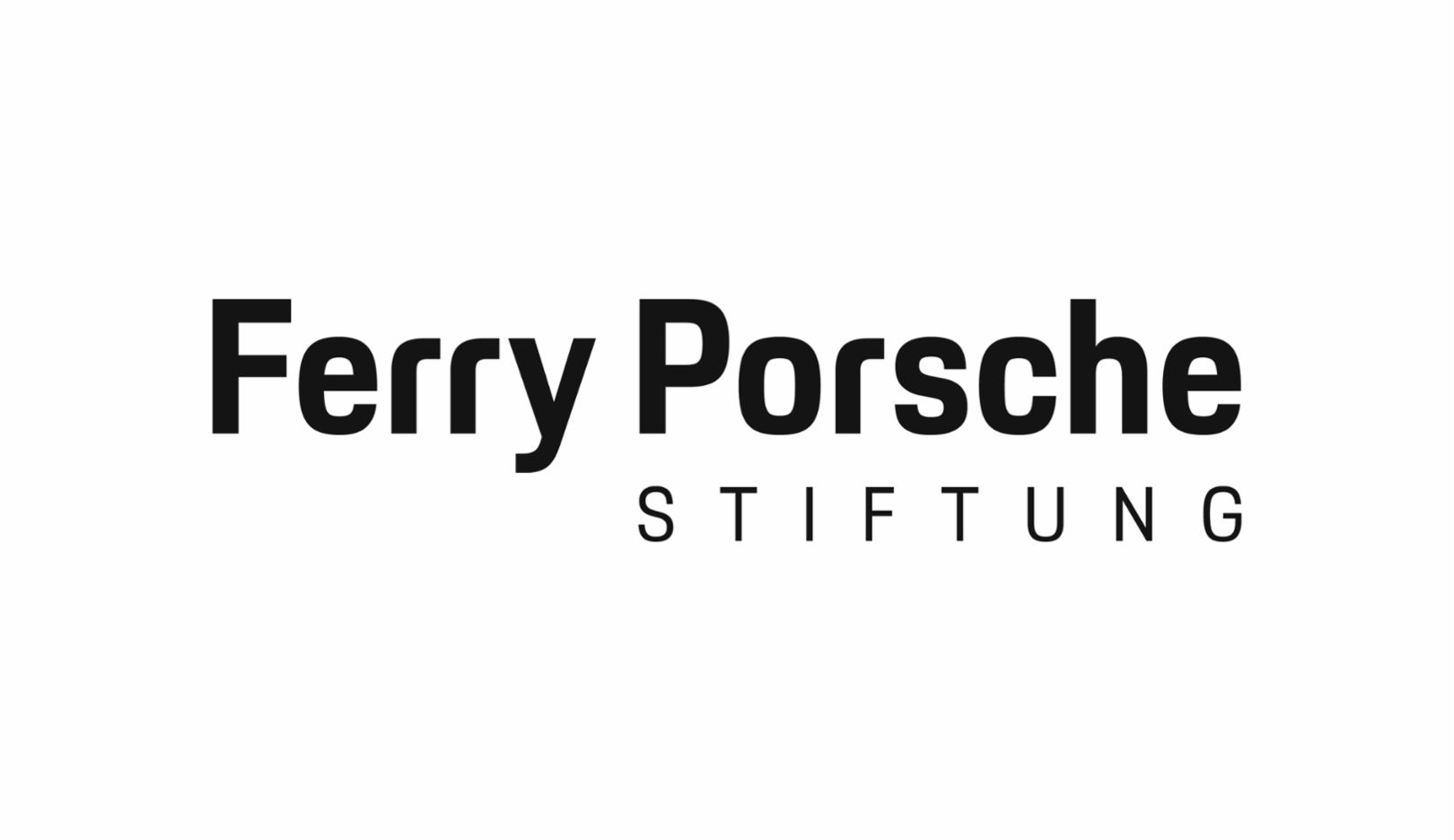 New appointments to the Supervisory Board
Gunnar Kilian, Andreas Renschler and Hiltrud Werner were appointed to the Supervisory Board of Porsche AG with immediate effect in May. The three members of the Board of Management of Volkswagen AG succeed Matthias Müller, Dr Karlheinz Blessing and Dr Francisco Javier Garcia Sanz, who have left the Board. Gunnar Kilian had been the member of the Board of Management of Volkswagen AG ­responsible for Human Resources and Organisation since April 2018. Andreas Renschler was appointed to the Board of Management of Volkswagen AG in February 2015, where he is responsible for Commercial Vehicles. Hiltrud Werner has been a member of the Board of Management of Volkswagen AG since February 2017 and is responsible for Integrity and ­Legal Affairs.

New Managing Director at Porsche Engineering
The Weissach-based Porsche Engineering Group has expanded its management team: Peter Schäfer, previously Vice President ­Complete Vehicle Engineering/Quality Management at Porsche AG's Development Centre, took up a newly created position in June as an additional Managing Director at the wholly owned subsidiary.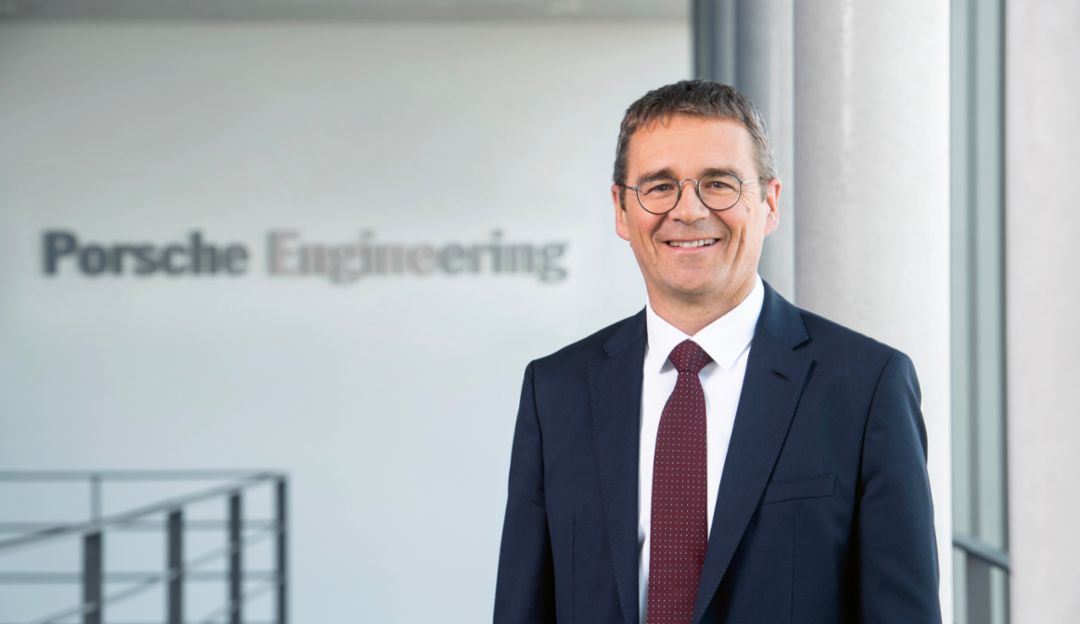 The 911 goes retro: 911 Speedster Concept
Porsche gave itself the ideal present to mark the 70th anniversary of its sports cars in June. This gift is a new model that embraces purity and emotion combined with historically accurate execution. We are talking about the 911 Speedster Concept, a model that replicates the essence of the Porsche brand. The car's main focus is on a pure driving experience. The drive technology under the two-tone shell of the concept study is derived from the current GT models. As a concept study, this model offers a glimpse of a potential long-term series-production version. In early 2019, a special edition of the 911 Speedster will enter a limited production run of 1,948 units.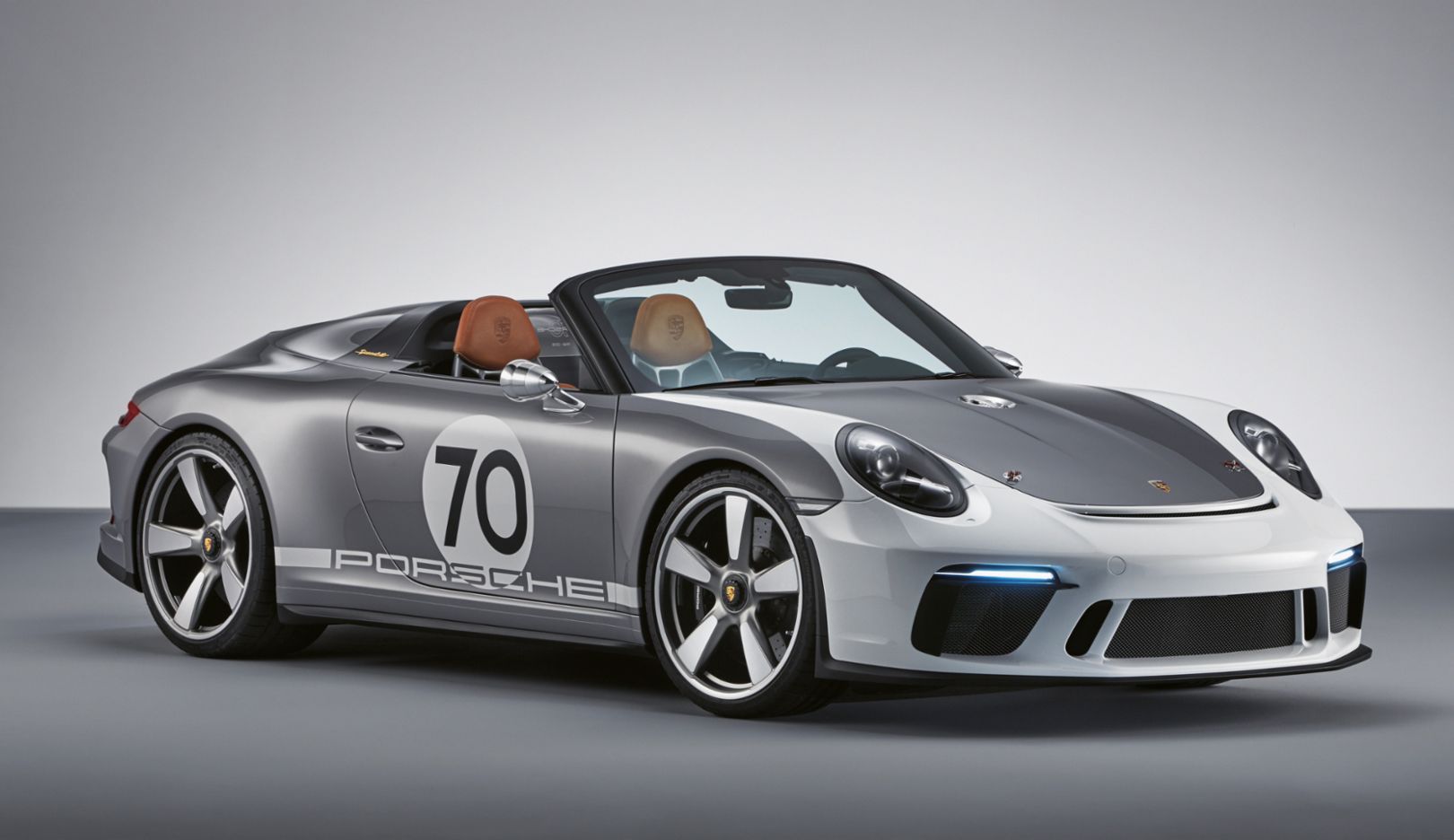 First electric Porsche is called the Taycan
Porsche's first purely electric-powered car was officially named in June. The Mission E concept study, which now refers to Porsche's entire electrical mobility strategy, has produced the Taycan. The name can be roughly translated as "soul of a spirited young horse", in keeping with the leaping horse that has featured on the Porsche crest since 1952. This name, with its oriental linguistic origins, also signals the ­arrival of the first electric sports car with the soul of a Porsche.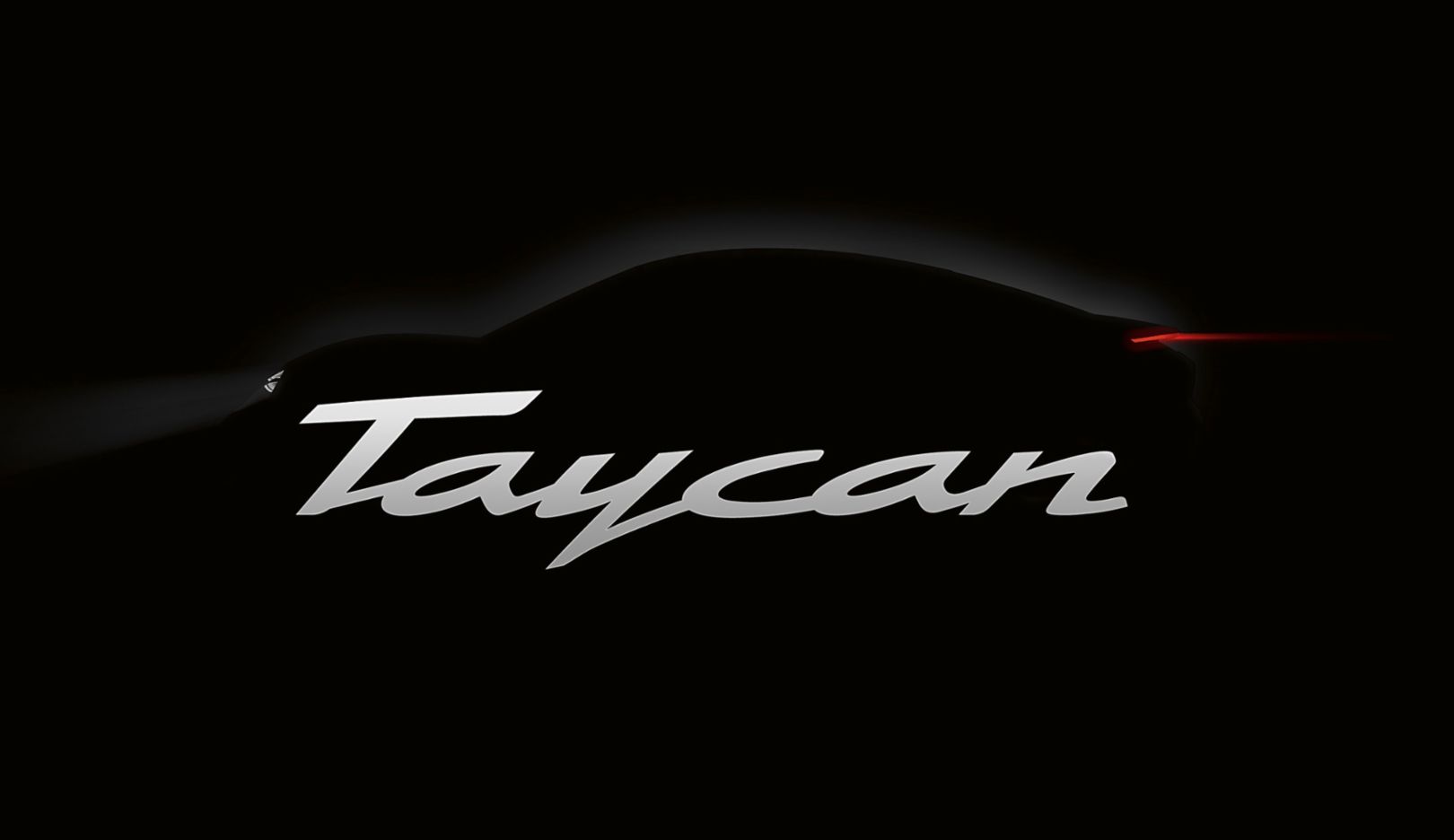 Personnel change in sales
Jens Puttfarcken, previously Managing Director of Porsche Deutschland, took over at Porsche China and Porsche Hong Kong in July. His ­successor in the German sales organisation is Alexander Pollich, previously Managing ­Director of Porsche Cars Great Britain. Pollich has been succeeded in Great Britain by ­Marcus Eckermann, previously Managing ­Director of Porsche's sales organisation for Central and Eastern Europe.

Digital charging service for electric vehicles
Innovative charging service for plug-in and electric vehicles: with its Porsche Charging Service, Porsche launched a digital platform in June covering all charging-related services. The service searches for suitable charging ­stations and takes care of the invoicing via centrally stored payment details, in any country or currency. This eliminates the need to register with different providers. A free app and the Porsche navigation system direct customers to the selected charging station.
Porsche Consulting on the rise
With the opening of two more offices in June, the management consultancy Porsche Consulting is continuing to grow. Sites in Berlin and Belmont (Silicon Valley, USA) will now join the company's seven existing offices worldwide. An additional 100 experts in new technologies and innovation have also been hired. Porsche Consulting is among the top ten management consultancies in Germany and supports companies with the optimisation of their performance and innovative capacity.
Double victory in Le Mans
Porsche made history once again in Le Mans in June, winning both GTE classes in the world's toughest long-distance rally, the Le Mans 24 Hours, now in its 86th year. In the pro category, which saw six manufacturers do battle, the Porsche 911 RSR with starting number 92 was the first car to cross the line after 344 laps. The driver trio of Kévin Estre, Laurens Vanthoor and Michael Christensen held the lead for almost the entire distance and controlled the race on the tradition-steeped course. The sister car (number 91) driven by Richard Lietz, Frédéric ­Makowiecki and Gianmaria Bruni came in second.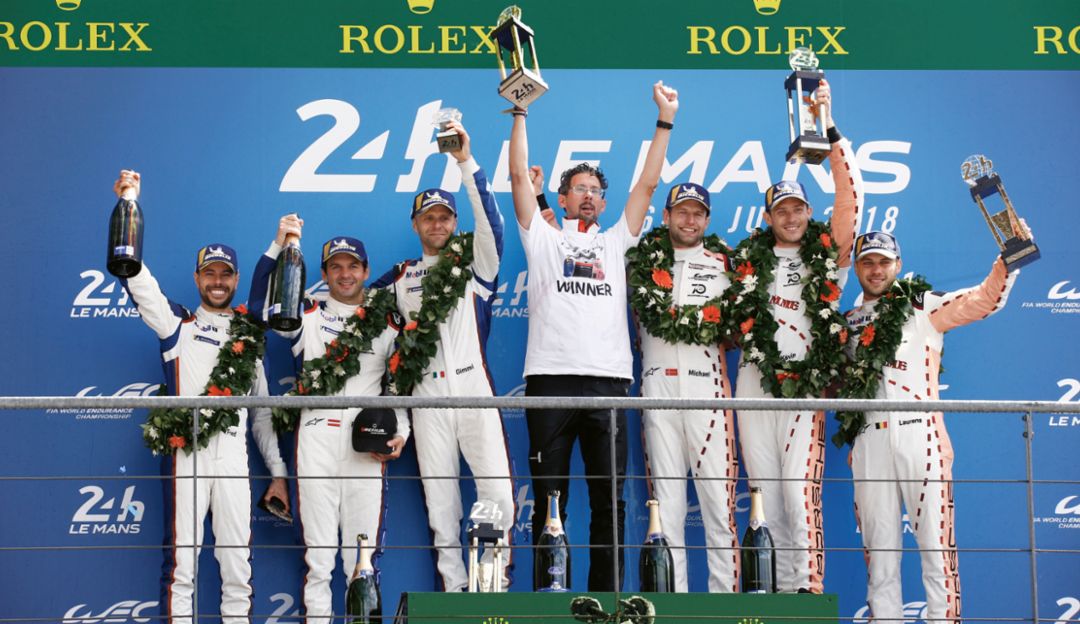 Investment in Rimac
Porsche acquired a ten per cent stake in the technology and electric sports car company ­Rimac Automobili in June. The Croatian company develops and produces electric ­vehicle components and manufactures its own ­electric super sports cars. As part of its electrification efforts, Porsche is seeking a development ­partnership with Rimac. The fast-­growing ­Zagreb-based company employs around 400 staff. Rimac's main focus is on high-voltage ­battery technology, electric ­powertrains and the development of digital ­interfaces between man and machine.
Angelique Kerber wins Wimbledon
Angelique Kerber was crowned Wimbledon champion in July after beating Serena Williams in the final of the most famous tennis tournament in the world. The Porsche brand ambassador now has three grand slam titles to her name, having already won the Australian Open and the US Open. Kerber first reached the Wimbledon final back in 2016, when she was beaten by Williams. This time, Kerber was able to overcome the American to win the most sought-after trophy in tennis. She is the first German player to win Wimbledon since Steffi Graf in 1996.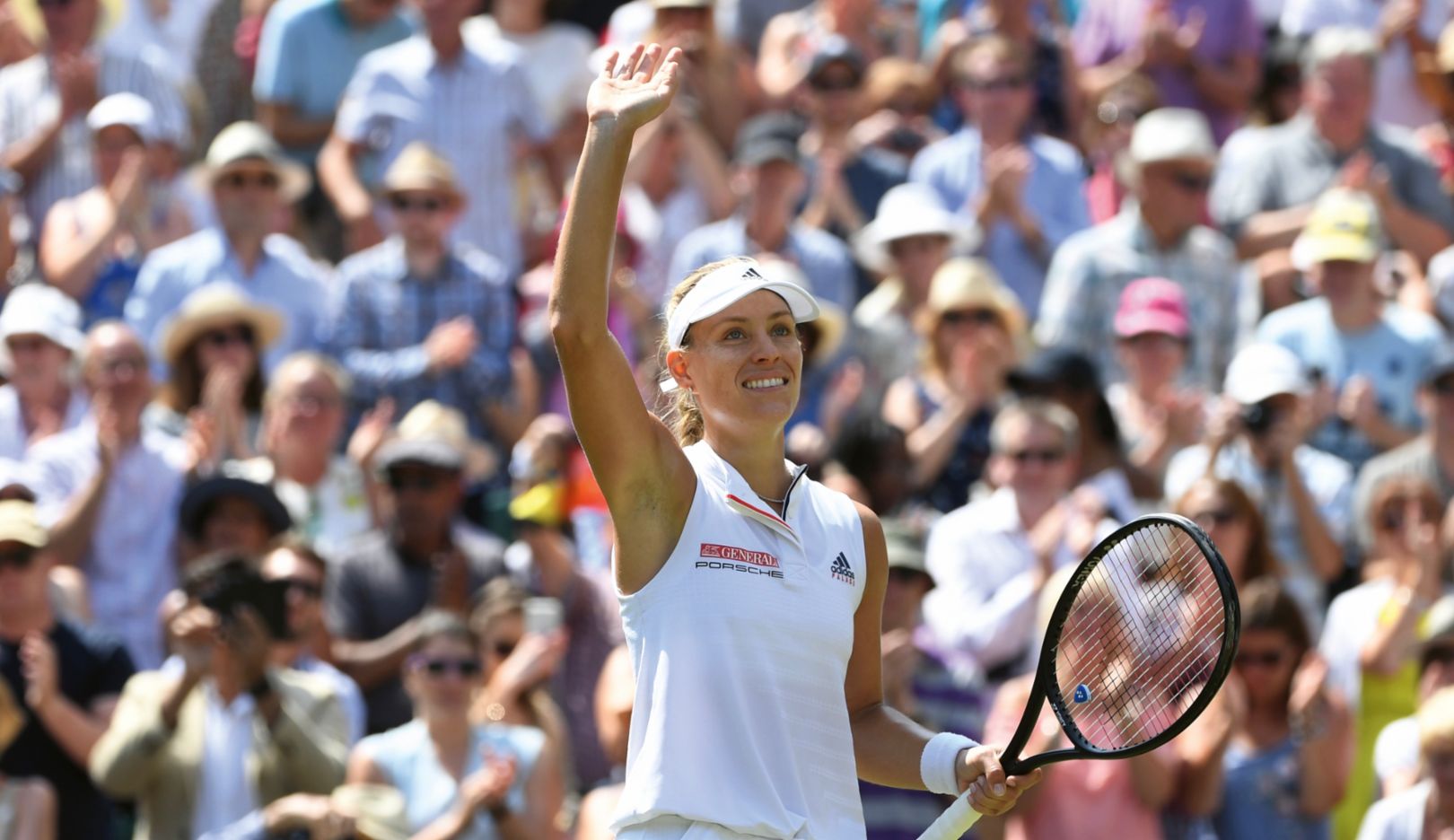 Investment in Miles start-up
Porsche Digital acquired a stake in the US start-up company Miles in July. The company – based in Silicon Valley, California, and ­founded in 2016 – is launching the first smartphone-­based rewards programme for all forms of ­mobility. Miles has developed a digital platform that rewards users simply for travelling the way they travel every day, across various modes of transport. This enables users to ­collect points on all of their selected mobility solutions, rather than being restricted to one single form of transport. The additional use of artificial intelligence means that a customer's needs throughout a journey are better understood and anticipated. The platform can, for example, suggest suitable refuelling or recharging points, recommend where to stop for a break or propose transport connections.
New Macan celebrates world première
Porsche launched its new Macan in Shanghai in July. The Macan has been given a full makeover, with a revamp of the design, comfort, connectivity and driving dynamics. The compact SUV remains the sporty flagship of its segment. In keeping with Porsche's design DNA, the new Macan features a three-dimensional LED light panel on the rear of the ­vehicle. The most striking innovations inside are the new fully interconnected Porsche Communication Management (PCM) module with ­11-inch touchscreen, the new-look air vents and also the GT sports steering wheel, famously associated with the 911. The PCM provides access to new digital functions such as intelligent voice control and online navi­gation, the latter coming as standard. The new-generation Macan is being built in Leipzig. With this decision, Porsche is laying the ­foundation for continued growth and the production of future models, with investment worth several hundred million euros earmarked for the Leipzig site over the coming years.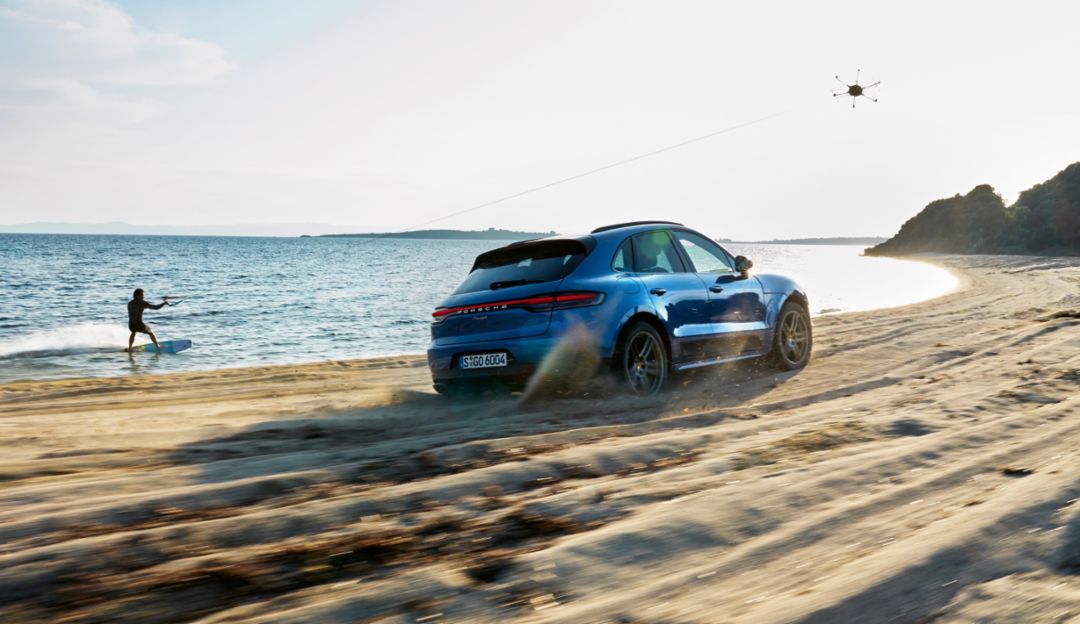 Changing of the guard at Porsche Financial Services
Holger Peters took over as Chief Executive Officer (CEO) of Porsche Financial Services GmbH with effect from 1 August. He succeeds Albert Moser who led and built up the company for 26 years. Prior to his appointment to the Porsche subsidiary's Management Board in September 2017, Peters was responsible for the Controlling department of Porsche AG for eight years. He previously held various management positions both domestically and abroad within the Porsche Group. Albert Moser is thus entering well-earned retirement.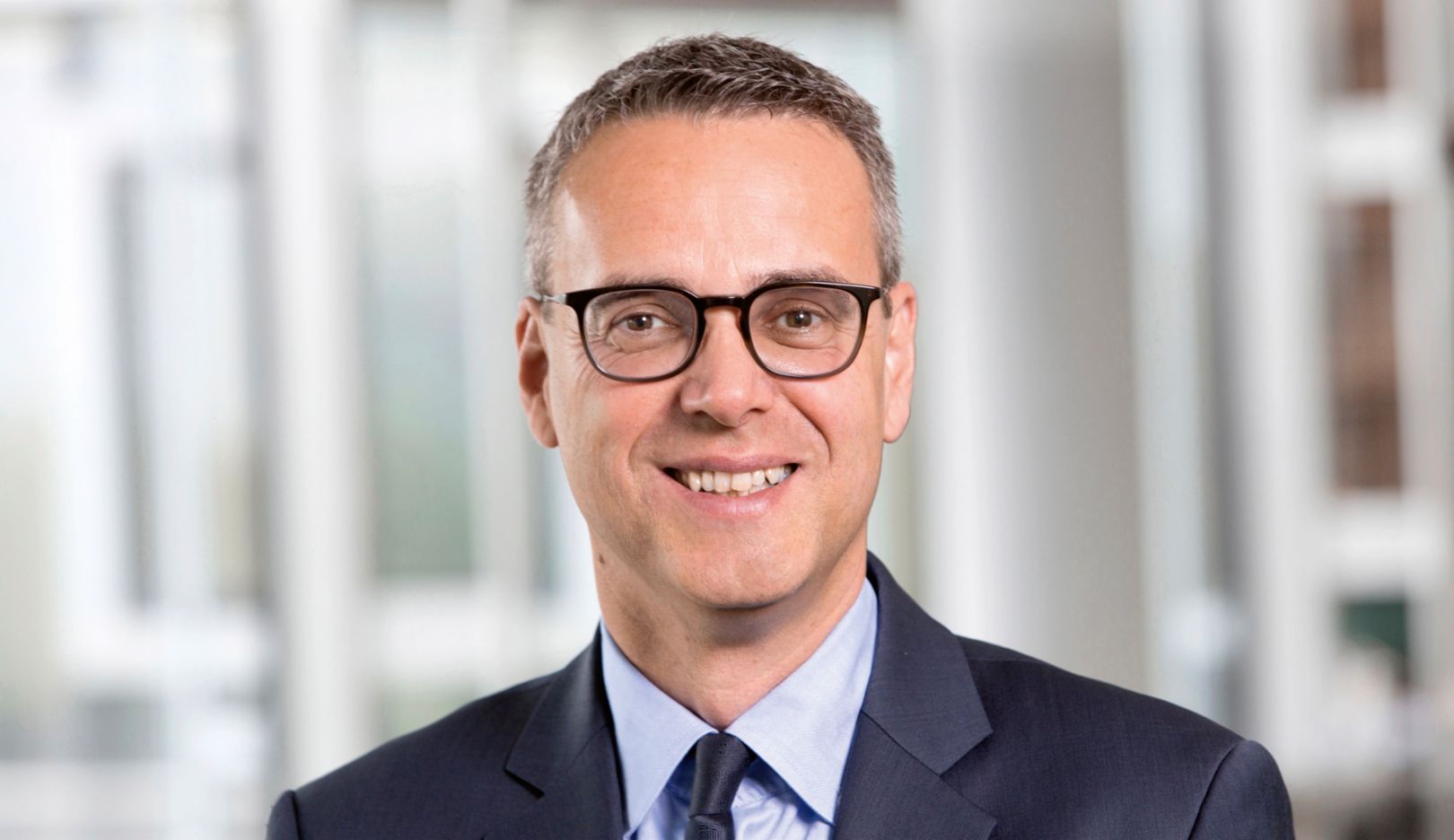 Rally car concept study
A very special course car, the Porsche Cayman GT4 Clubsport, ran ahead of the starter field at the ADAC Rallye Deutschland in August. For Porsche, the entry of a concept study for the FIA R-GT category based on the near-­production GT circuit race car is a critical test under real conditions. Whether this turns into a ­rally project for customers with a similar ­vehicle in the medium term will be decided at a later stage.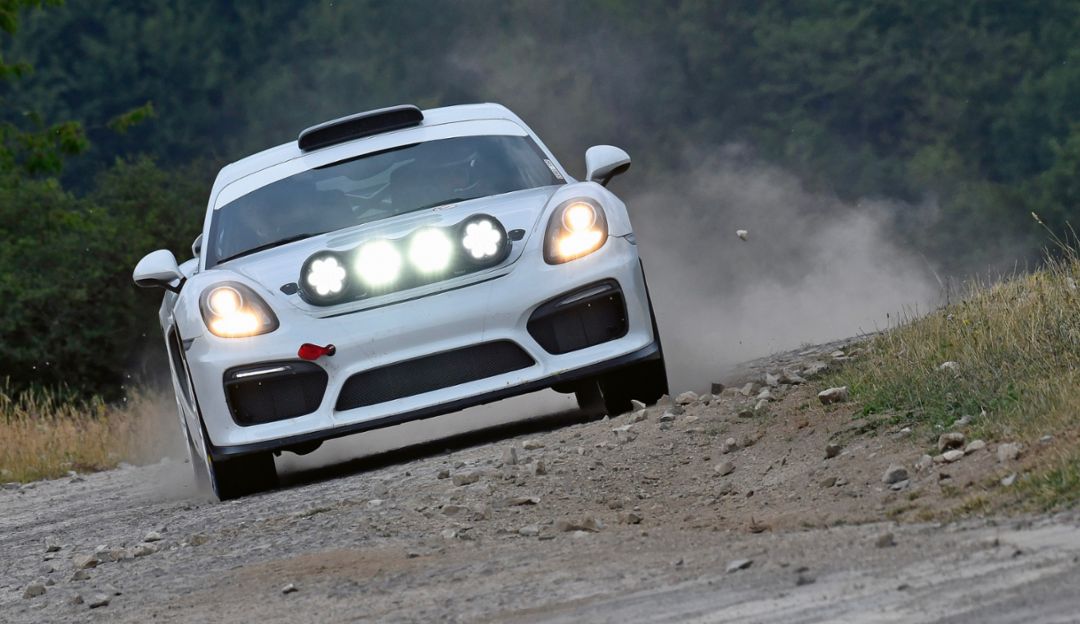 Production launch of new Macan
Series production of the new Macan was launched at the Leipzig site in August, with the first customer vehicle successfully making its way through the body shop, the paint shop and along the assembly line. Parts of the factory have been adapted specifically for production of the Macan. The vehicle shown, in the exterior colour Mamba Green Metallic, is destined for a Chinese customer.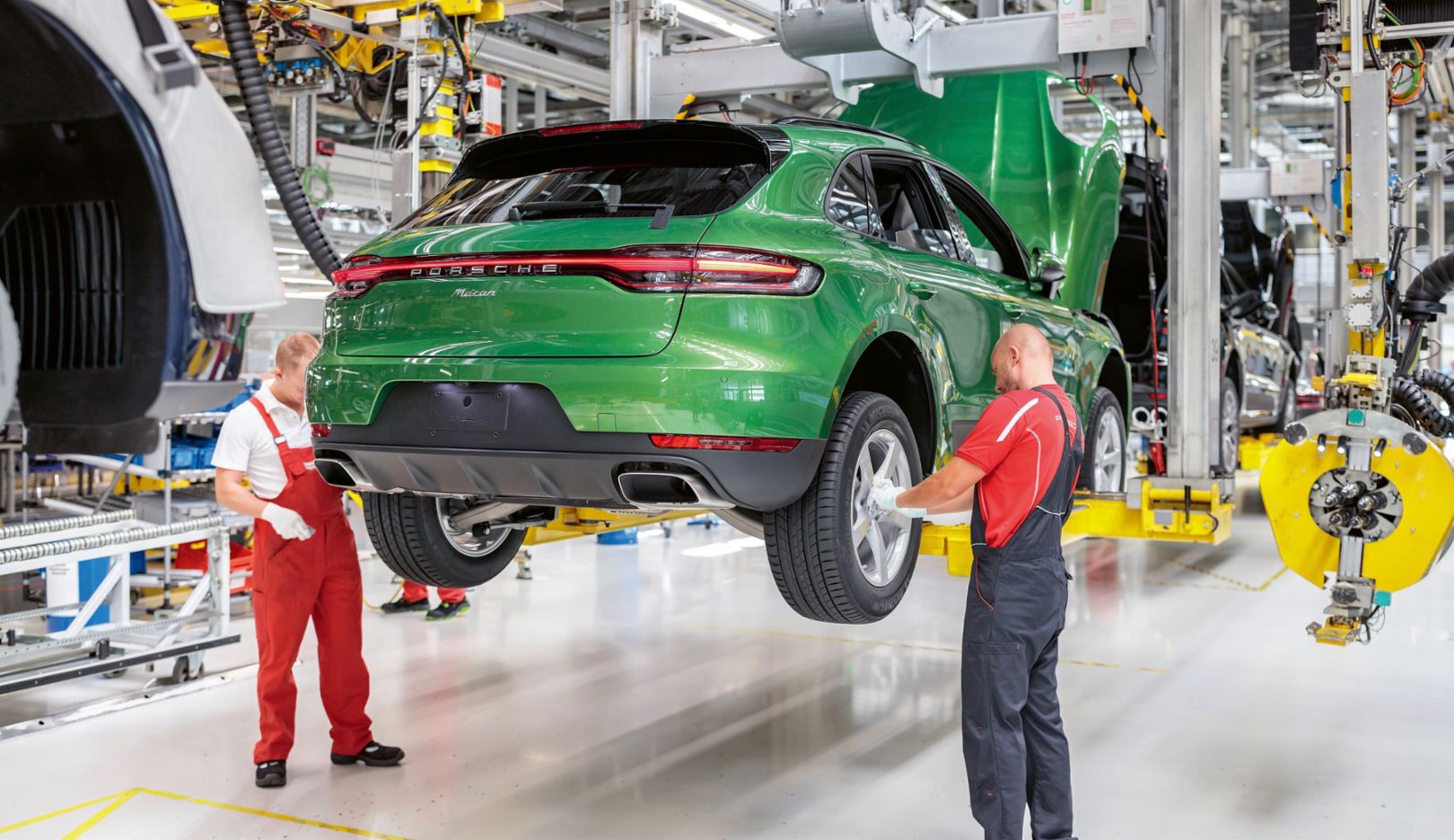 Personnel change at Porsche Taiwan
Mathias Busse, previously Chairman of the Managing Board for the Porsche Centres in Hamburg, became the new CEO of Porsche Taiwan on 1 September 2018. He was previously Managing Director of the Porsche Centre Hamburg Nord-West and Manager of New and Used Cars Sales at the Porsche Centre Berlin.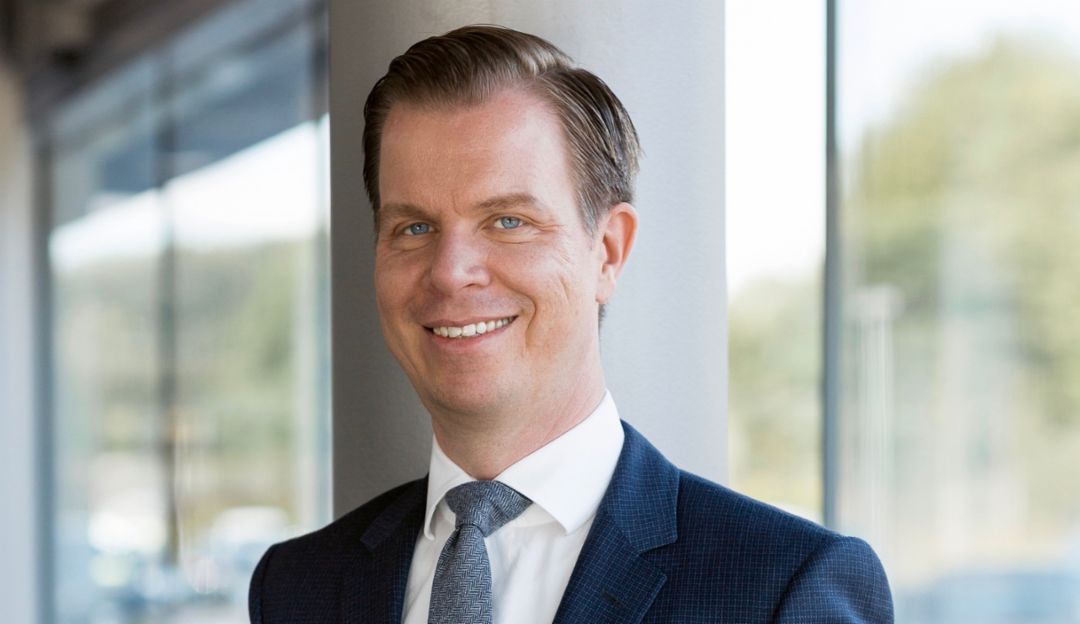 Car body parts joint venture
A joint venture between Porsche and Schuler AG was given the go-ahead in September. The purpose of the joint venture with this world-­leading manufacturer of automation and press systems is to build a Smart Press Shop. The idea is that the new, highly flexible press shop will produce complex body parts using pioneering technologies. The focus will be on aluminium outer skin panels, as well as the production of smaller batch sizes. Through this collaboration, Porsche is continuing to chart the course of its sports car production of the future.
New peer-to-peer car sharing programme
The flexibility to drive a Porsche whenever you want, but without actually purchasing or ­leasing the vehicle: the "Porsche Host" pilot programme makes this possible. As of October, the Porsche driving experience has been opened up to short-term users, with the possibility of hiring a car for a period of between one day and one month. The vehicles on offer belong to Porsche customers who have been specially trained in how to provide the premium experience synonymous with Porsche. This peer-to-peer sharing programme has been ­developed by Porsche Digital together with its partner Turo.
Six-hour charity run
Nearly 3,500 Porsche employees took part in the run around the site in Zuffenhausen in ­September, running laps of exactly 911 metres. For each lap completed, the Ferry Porsche Foundation made a five-euro donation to social projects in the Stuttgart region. After notching up an impressive 26,415 laps, the total amount raised was 195,000 euros, having been generously rounded up by the foundation. The money will go to the Olgäle foundation, the children's and young people's hospice in Stuttgart, the Gustav Werner School in ­Zuffenhausen, the Lebenshilfe disabled charity in Stuttgart, the Neuwirtshausschule in Zuffenhausen and the association "Frühstück für Kinder" (Breakfast for Children).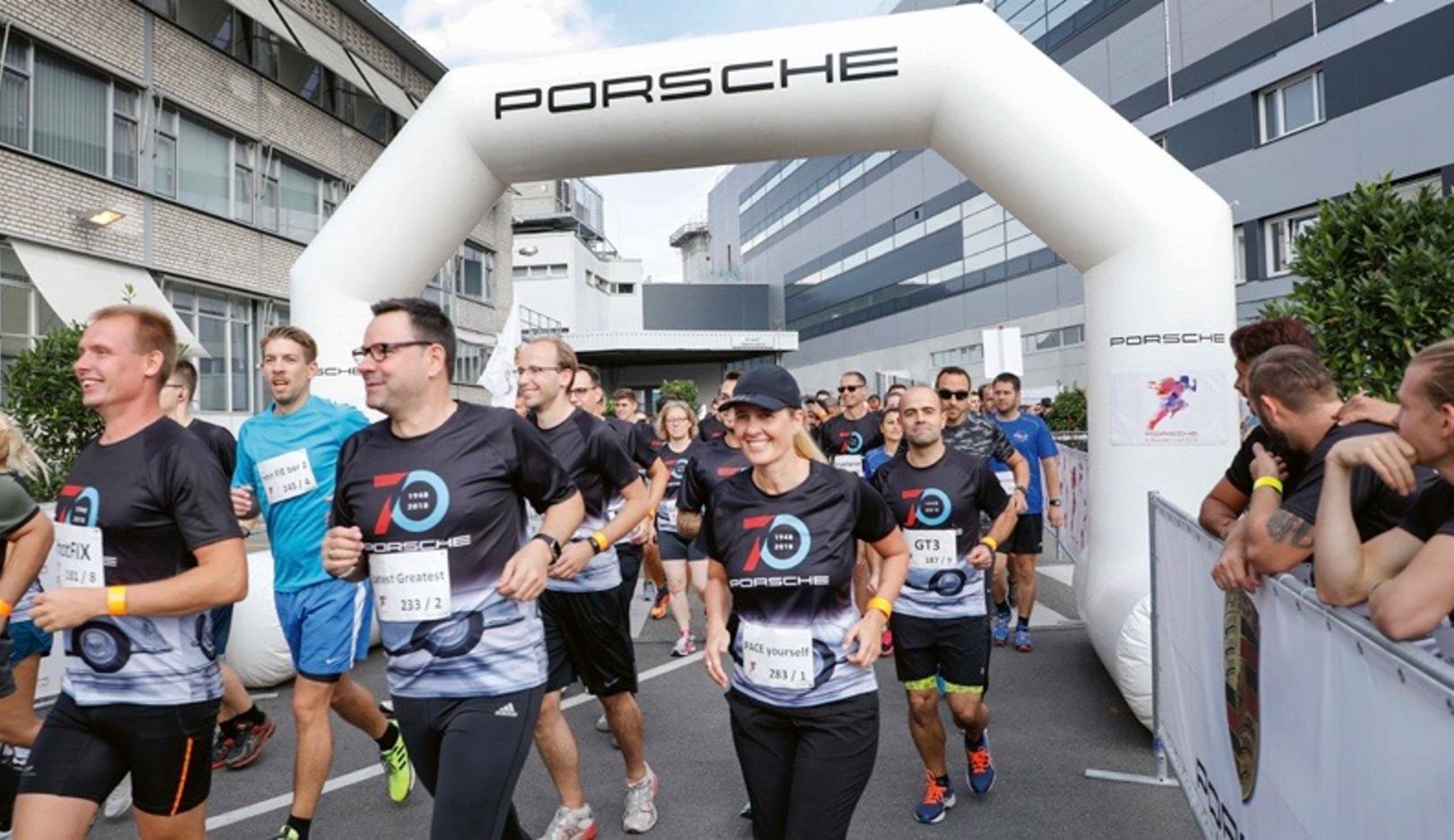 Investment in start-up company WayRay
Porsche bought into WayRay in September as a strategic lead investor. This technology start-up from Zurich develops and produces holographic augmented reality head-up display technologies, which seamlessly integrate virtual objects into the driving experience. The collaboration between WayRay and Porsche forms part of the "Startup Autobahn" innovation platform and will now be strategically developed to actively drive forward the future-oriented technology and its potential areas of use in the automotive industry.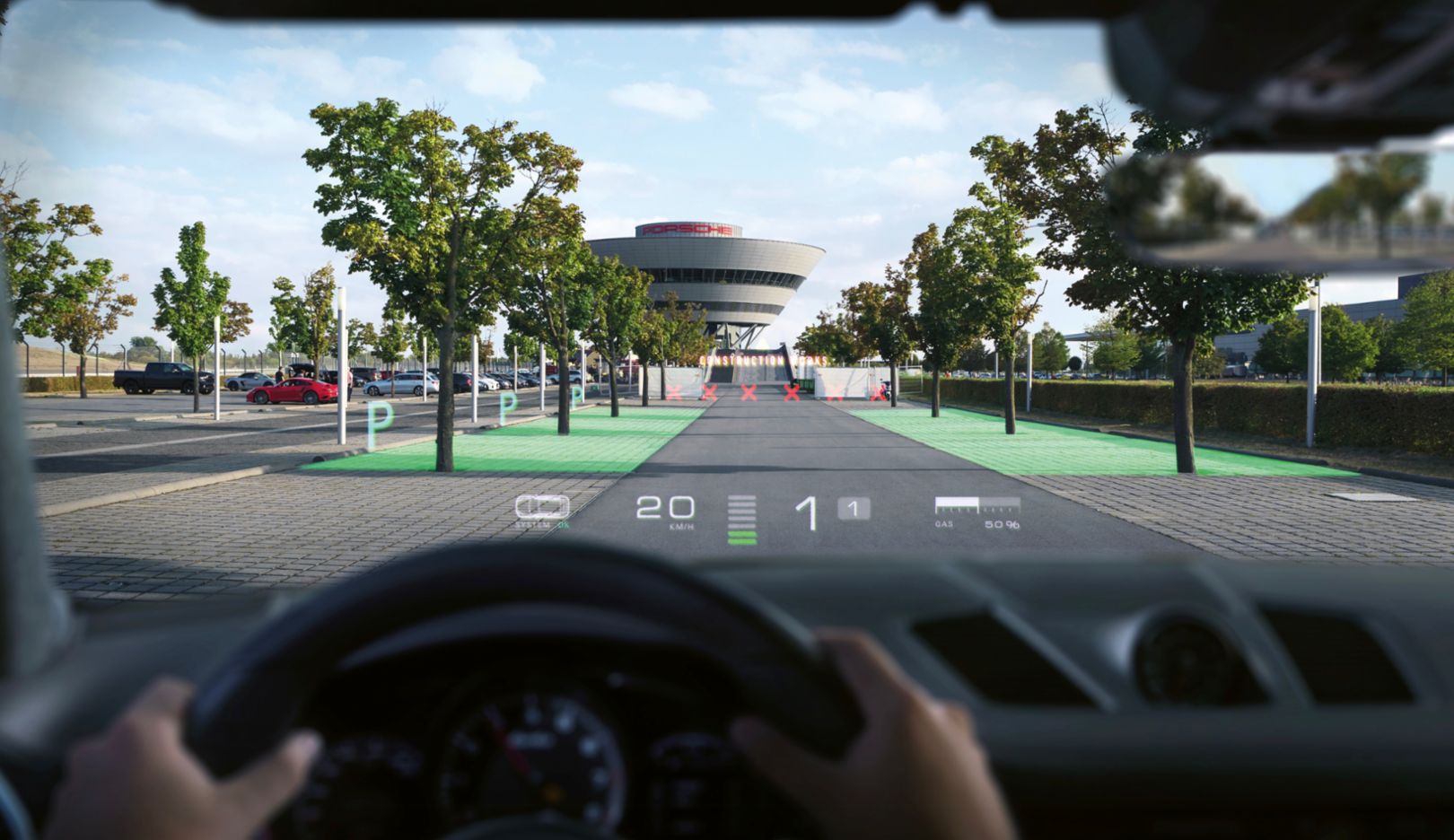 A diesel-free future
At the end of September, Porsche decided to drop diesel models altogether. Diesel vehicles have traditionally played a subordinate role
at Porsche, accounting for only twelve per cent of sales in 2017 and with demand waning. At the same time, interest in hybrid technology is soaring. Since February 2018 Porsche has no longer included any diesel models in its portfolio.
Greater investment in start-ups
Opening the door to new technologies: in ­September, Porsche increased its total investment in venture capital activities by 150 million euros for the next five years. The objective of "Porsche Ventures" is to gain access to trends, new technologies and business models. The targeted investment activities build in part on the company's existing start-up ­investment activities.
80 years at Zuffenhausen
The heart of Porsche beats in Zuffenhausen, as it has done for 80 years. And in September it was time to celebrate this anniversary. It was in 1938 that Ferdinand Porsche moved his ­design office into the striking brick building that is now Plant 1. Legendary Porsche sports cars have been built at the site since 1950, ­including the 356, 911, 959 and 918 Spyder. From 2019, the Taycan will also roll off production lines at Porsche's main plant. All of this means Porsche creating more than 1,200 jobs, and investment of 700 million ­euros in Zuffenhausen.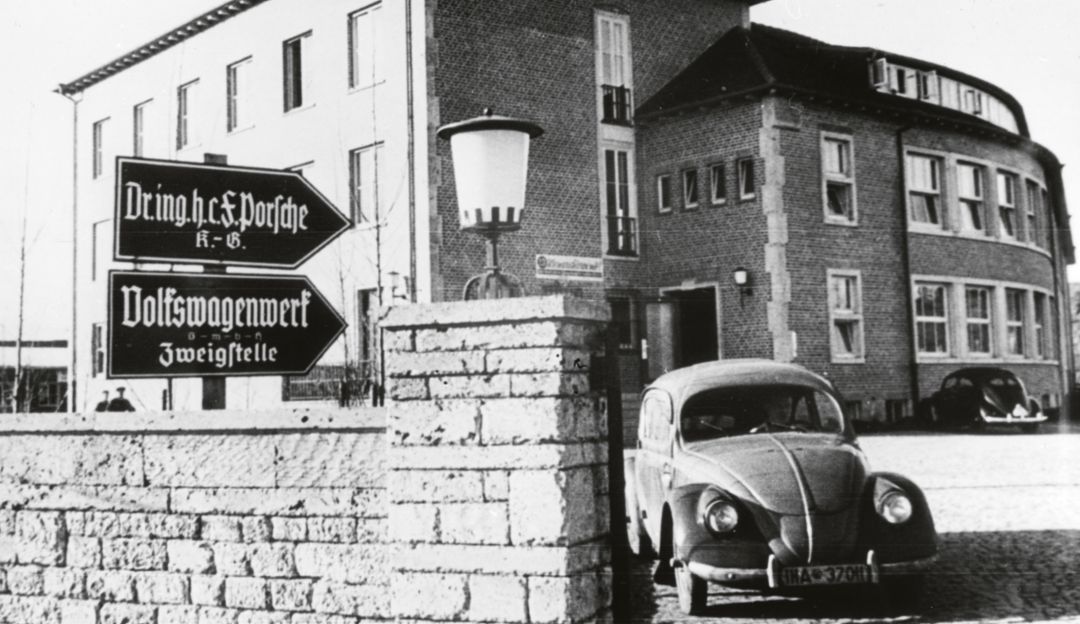 The return of the Porsche 935
At the Rennsport Reunion in California in September, Porsche presented the new 935. More than 80,000 Porsche enthusiasts attended this historic motorsport gathering at the Laguna Seca Raceway, which provided the perfect backdrop for the unveiling of the 935. The racing car pays tribute to the legendary Porsche 935/78, which fans dubbed "Moby Dick" on account of its elongated shape, massive fairings and white base colour. Like its historic predecessor, most of the body has been replaced or supplemented by carbon-fibre composite parts (CFRP). The spectacular aerodynamics are a completely new development. The technology behind this racing car is based on the 911 GT2 RS. There will be a limited production run of 77 units.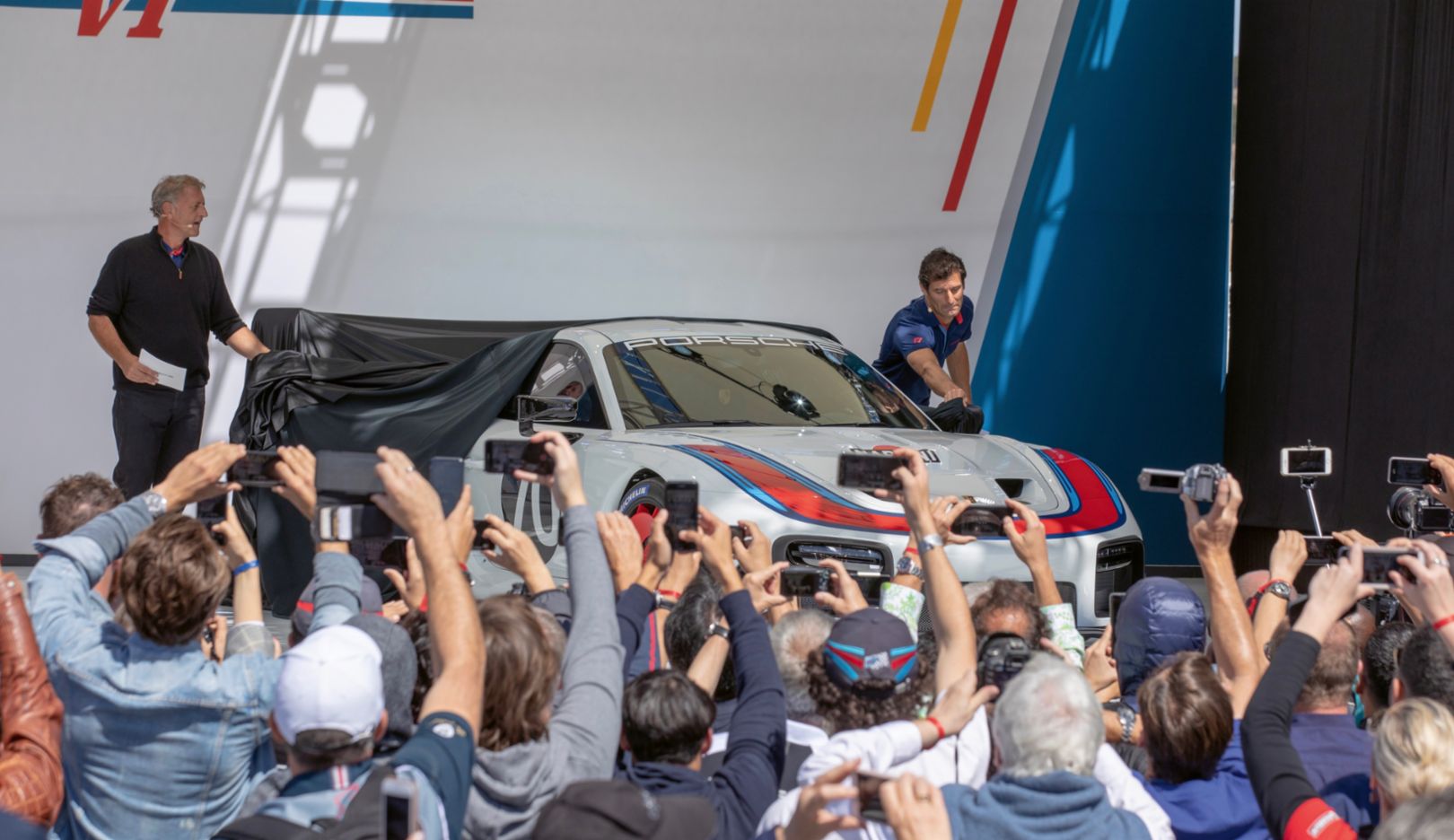 Exclusive: 911 Targa 4 GTS
Porsche Exclusive has further refined the ­vehicle's distinct style and developed the new 911 Targa 4 GTS Exclusive Design Edition, which was unveiled in October. The Targa takes its inspiration from the North Sea island of Sylt. This limited edition showcases elegant design elements and exclusive features. The all-wheel drive 911 Targa 4 GTS is the sportiest and most emotional model in the Targa model line.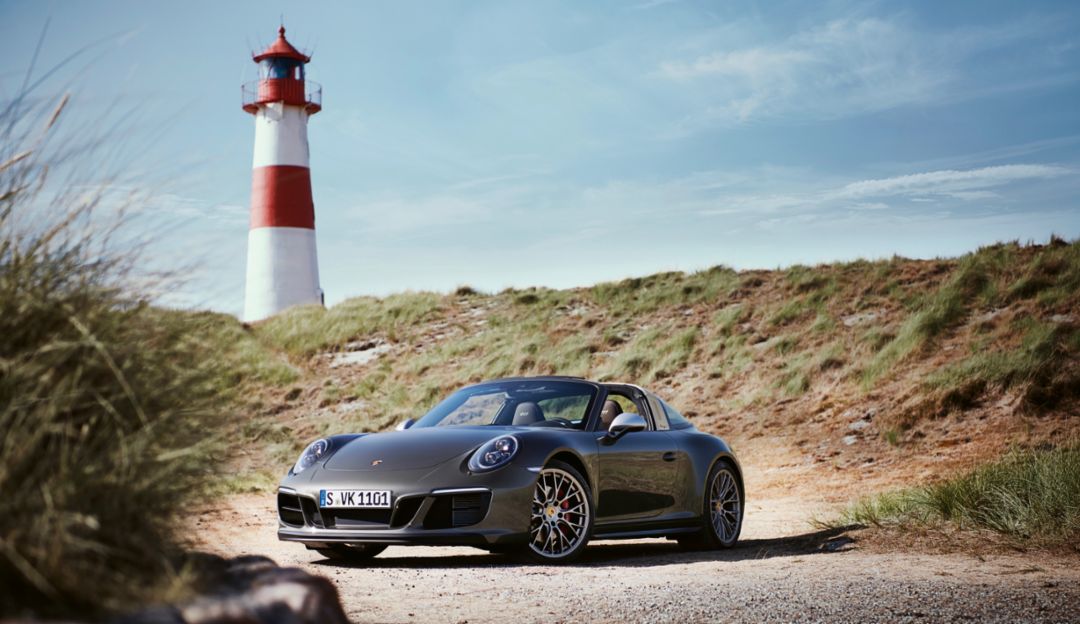 The roar of engines at the Porsche Arena
Nearly 4,000 fans gathered to attend the ­Porsche Sound Night in October and listen to the engines in concert, most of them in full voice. The ten-plus legendary racing and sports cars – among them the 356 "No. 1" Roadster, the 917 and the Porsche 935/78 – were driven by driving royalty from the past and current day. The event was held in the ­Porsche Arena for the first time, marking "70 years of Porsche sports cars".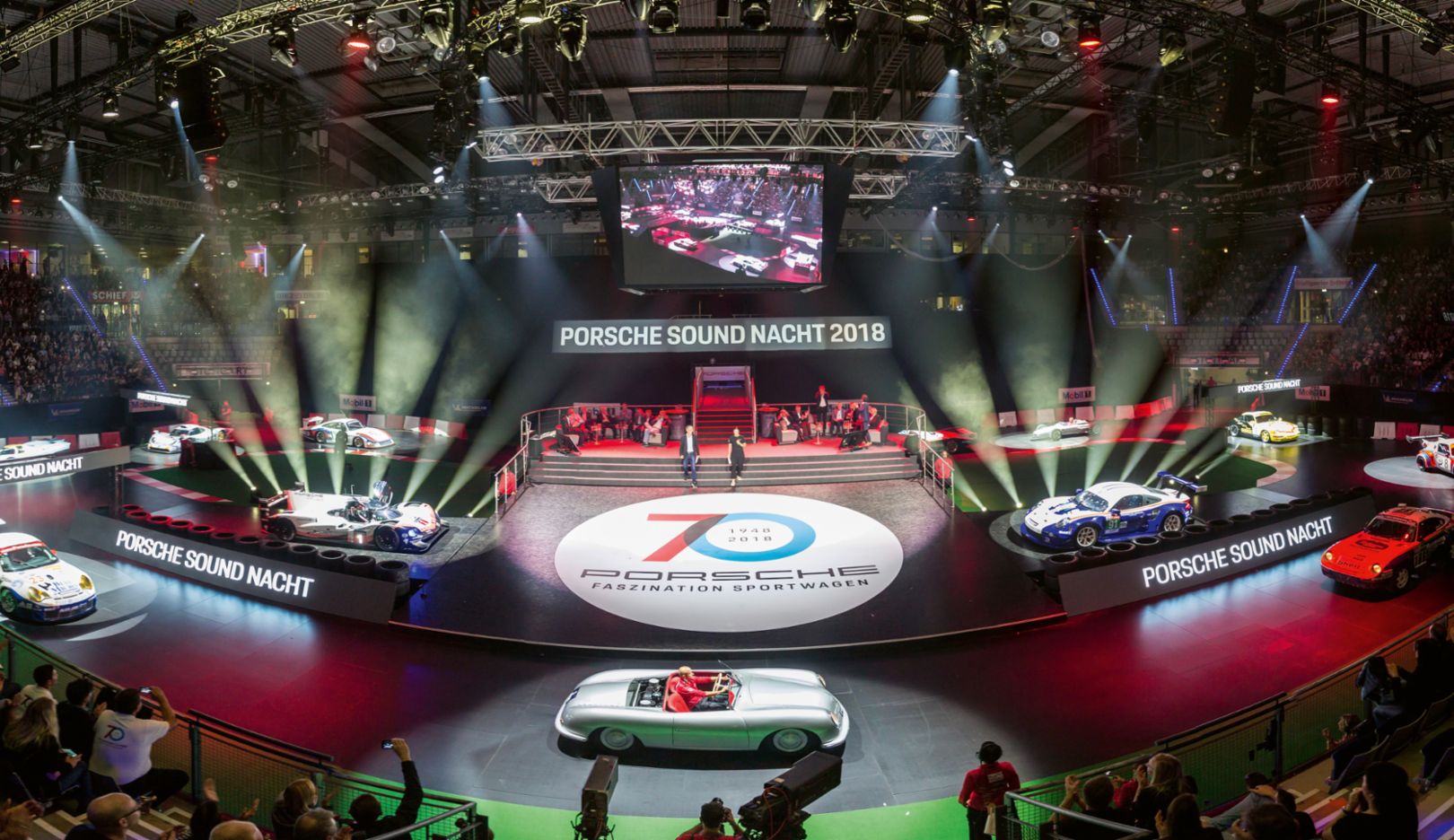 Two new GTS models
Porsche added two extra-sporty models to its Panamera range in October: the Panamera GTS and Panamera GTS Sport Turismo, creating a unique performance package. This combines the power of the four-litre V8 biturbo engine (338 kW/460 hp) with an impressively dynamic chassis with three-chamber air suspension, not to mention specific design elements and features. Porsche has also expanded its portfolio of comfort and assistance systems to include a head-up display with various configuration options for the entire Panamera range.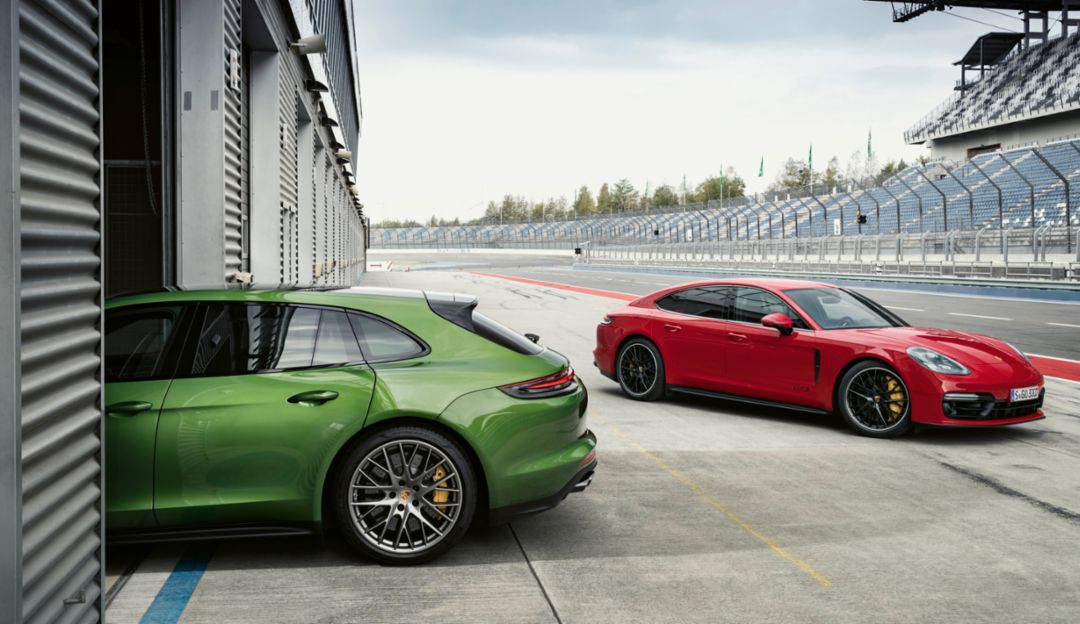 Foundation stone laid at Hockenheimring
Driving in its purest form: work began in ­October on the world's seventh Porsche ­Experience Centre. At the heart of the historic Hockenheimring racing circuit, a state-of-­the-art complex comprising racing tracks and buildings is being built on a site that covers 160,000 square metres, with completion scheduled for late 2019. The main features will include a handling course, several driving dynamics areas and a large off-road course area covering 5,200 square metres with 16 challenging modules.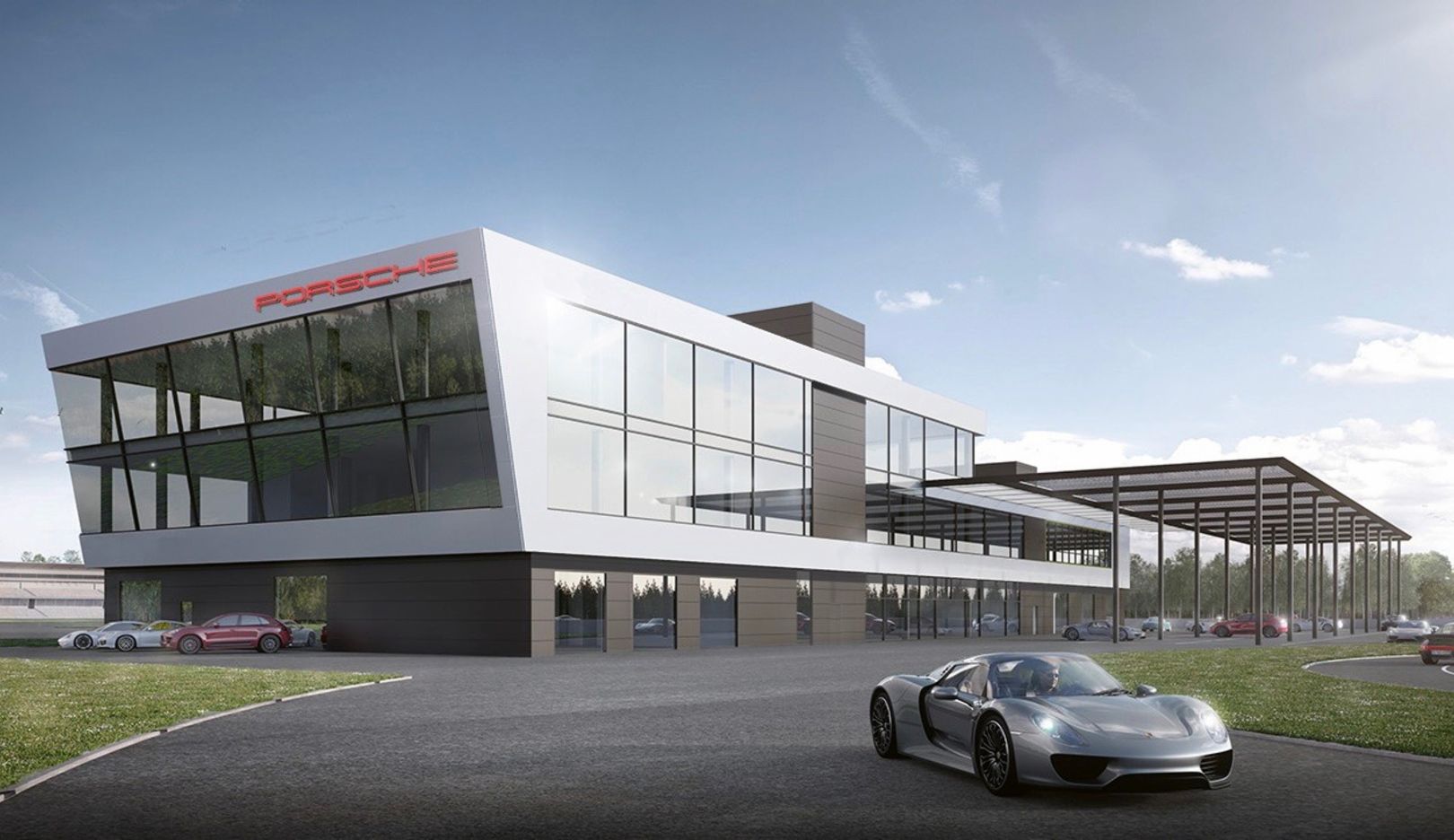 New boss for Central and Eastern Europe
With effect from October, Michael Müller will take over as Managing Director of the Porsche Central and Eastern Europe subsidiary, which is based in the Czech capital, Prague. He has held various executive positions and was previously Executive Director Porsche and VW at Volkswagen Group Saudi Arabia. More recently, he has been responsible for Porsche's Western Europe sales region.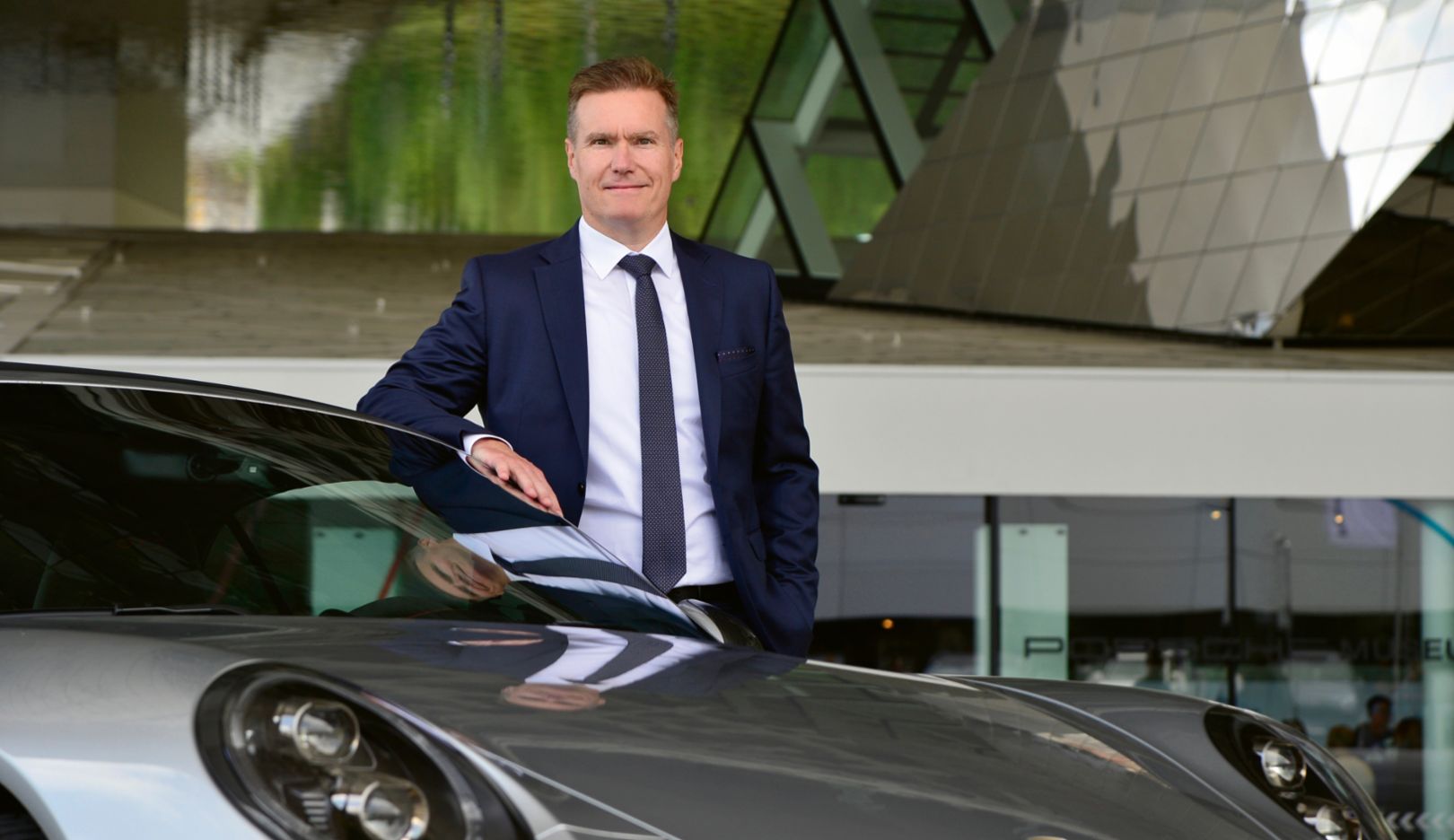 New lap record at the Nürburgring
Porsche set another new record on the Nürburgring-Nordschleife in cooperation with Manthey-­Racing in October. With Porsche test driver Lars Kern behind the wheel, the 515 kW (700 hp) Porsche GT2 RS MR completed a lap of the 20.6-kilometre long circuit in 6:40.3. No other road-legal vehicle has ever been so fast. Porsche engineers and Manthey-Racing experts had ensured that the sports car was specifically set up for the Nordschleife loop.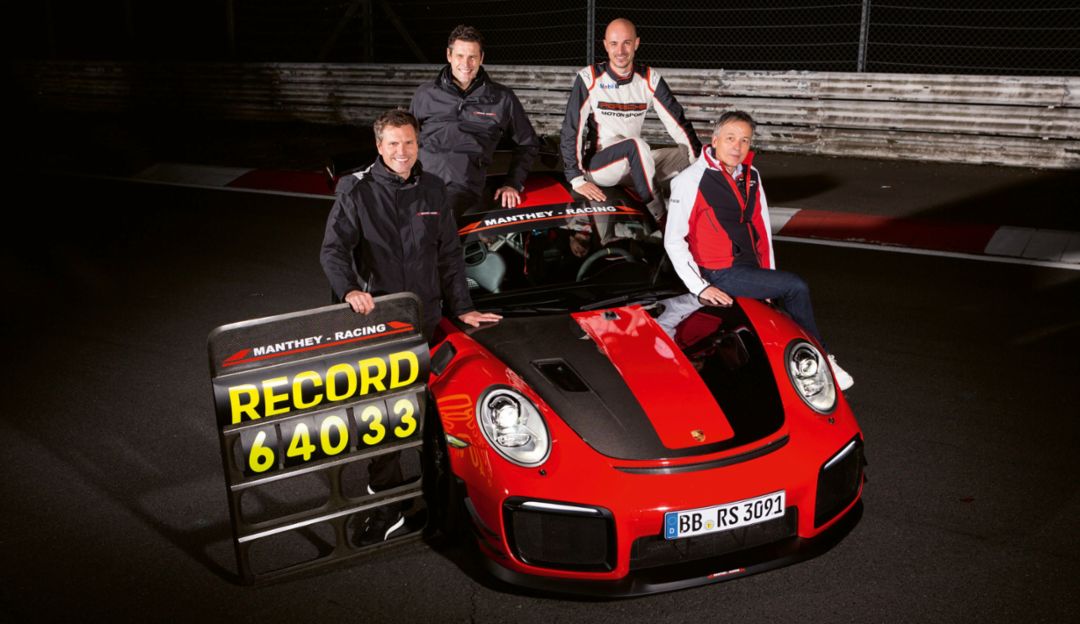 Porsche and Hugo Boss cement partnership
The entire Porsche Motorsport team worldwide will be wearing Hugo Boss, as agreed by Porsche and the Metzingen-based fashion house in November. Based on a multi-year cooperation agreement, and in its capacity as official clothing partner, Hugo Boss will equip both the racing teams and the workshop personnel with clothing, including the future Porsche Formula E team.
30 years of Porsche Financial Services
Porsche Leasing GmbH was founded on November 9, 1988. Now known as Porsche Financial Services, the company is one of the most successful entities within Porsche. Today, the financial service provider operates on 17 markets across the world and employs around 300 staff. More than 200,000 customers take advantage of the attractive leasing and financing services, as a result of which this Porsche subsidiary manages and refinances in excess of 6.5 billion euros.
Porsche Consulting now in Silicon Valley
New mobility, high-performance enterprise and business transformation are the main themes occupying the minds of Porsche ­Consulting employees at their new base in Belmont (Silicon Valley). The office, which opened in November, is located next to Volkswagen's Electronics Research Laboratory and in close proximity to leading innovators in the IT and high-tech sectors. The aim is to provide clients from across the world with ­direct access to key innovation networks. ­Belmont is the ninth site to be opened by ­Porsche's consulting subsidiary since it was first established in 1994.
Eighth generation of an icon: the new 911
The new 911 celebrated its world première on the eve of the L.A. Auto Show in November. It continues to set the standard when it comes to exclusive sportiness. Unmistakably committed to the Porsche design DNA, the new generation has a much more muscular look. With a completely new interior featuring a 10.9-inch touchscreen monitor, the new 911 is both timeless and contemporary. The next generation of flat-six turbocharged engines has been further developed for the typical sporty performance, with 331 kW (450 hp) in the S models. The drive efficiency has been ­increased by an improved injection process and a new layout for the turbochargers and charge air cooling system. Power is delivered by a newly developed eight-speed dual-clutch transmission. Additional highlights are the new assistance systems: these include Porsche Wet Mode to make driving on wet roads even safer, and Night Vision Assist with thermal ­imaging camera, as well as comprehensive connectivity – which now also uses swarm ­intelligence.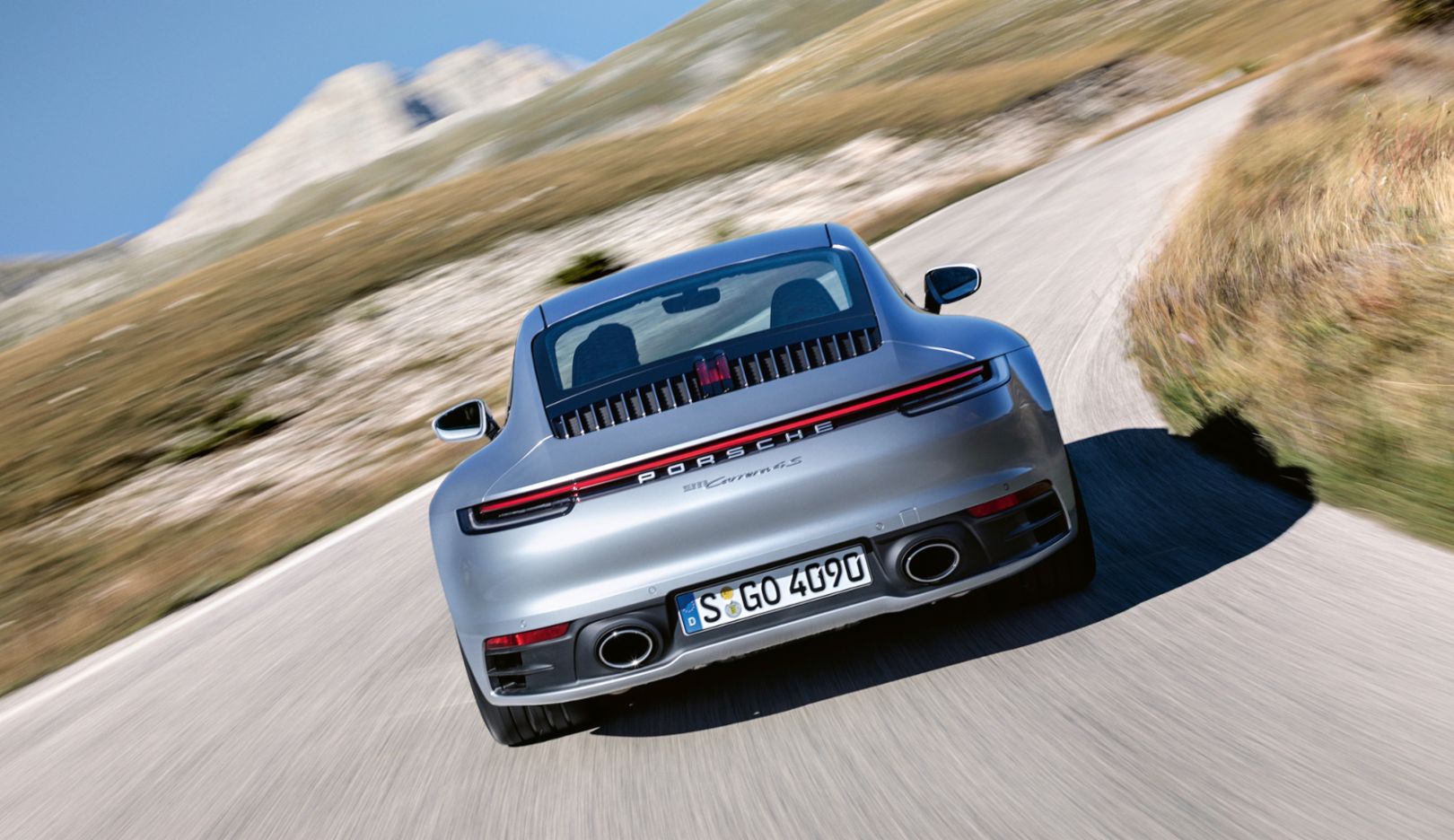 New digital tour guide: Porsche Road Trip
The Porsche Road Trip app unveiled alongside the new 911 helps driving enthusiasts to plan, organise and navigate special trips. The curated routes feature recommendations for selected restaurants and hotels, which can also be booked directly via the app. Porsche Road Trip can also suggest places to stop en route, at points of interest or viewpoints along the way.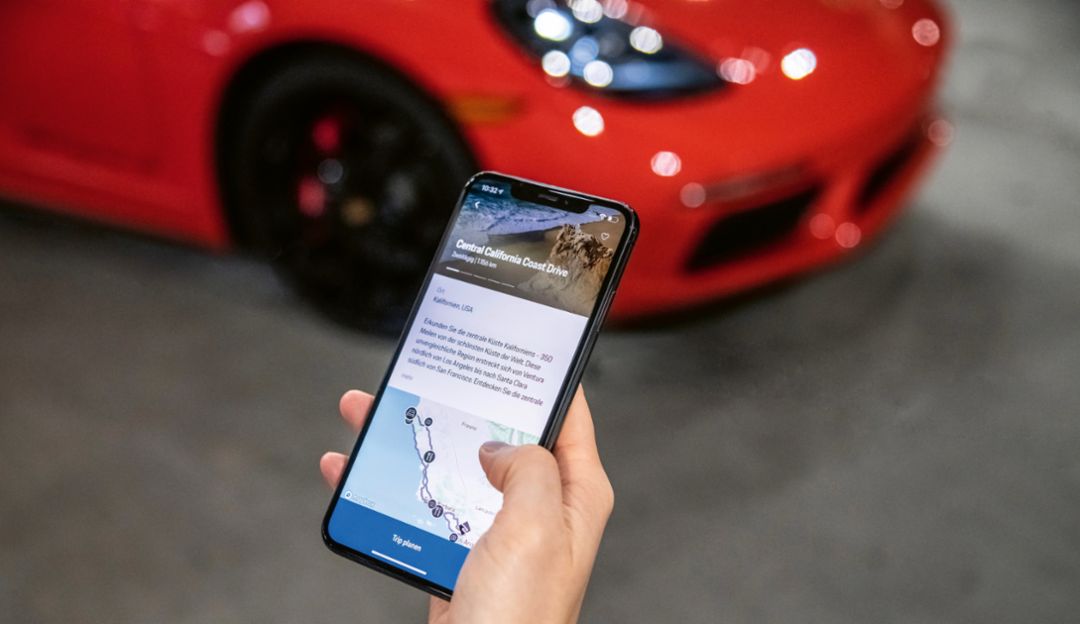 The new lifestyle assistant: Porsche 360+
Since November, Porsche has been offering a very special service, namely a personal lifestyle assistant available 24/7 in the form of its Porsche 360+ app. The aim of the app is to make everyday life easier, and to provide ­access to exclusive experiences. The Porsche 360+ app bundles all relevant information in a dashboard format. This makes it possible to track and control requests and to access the suggestions offered by the lifestyle assistant. Users can also use the app to contact their personal assistant via messaging, email or phone. This offer is currently limited to an exclusive group of 911 customers.

Offsetting carbon emissions with Porsche Impact
Porsche Impact enables drivers to offset their personal CO2 footprint. Based on mileage, model, and vehicle characteristics, the tool calculates the amount that the Porsche customers should invest in a climate project to offset their emissions. The Porsche driver can then choose which internationally certified projects to support. The available schemes are distributed across the world and are focused on hydropower, wind energy and solar energy, as well as the protection of forests. Porsche Impact was launched in November with the world première of the new 911 and is currently available to customers in Germany, the UK and Poland as part of a pilot project.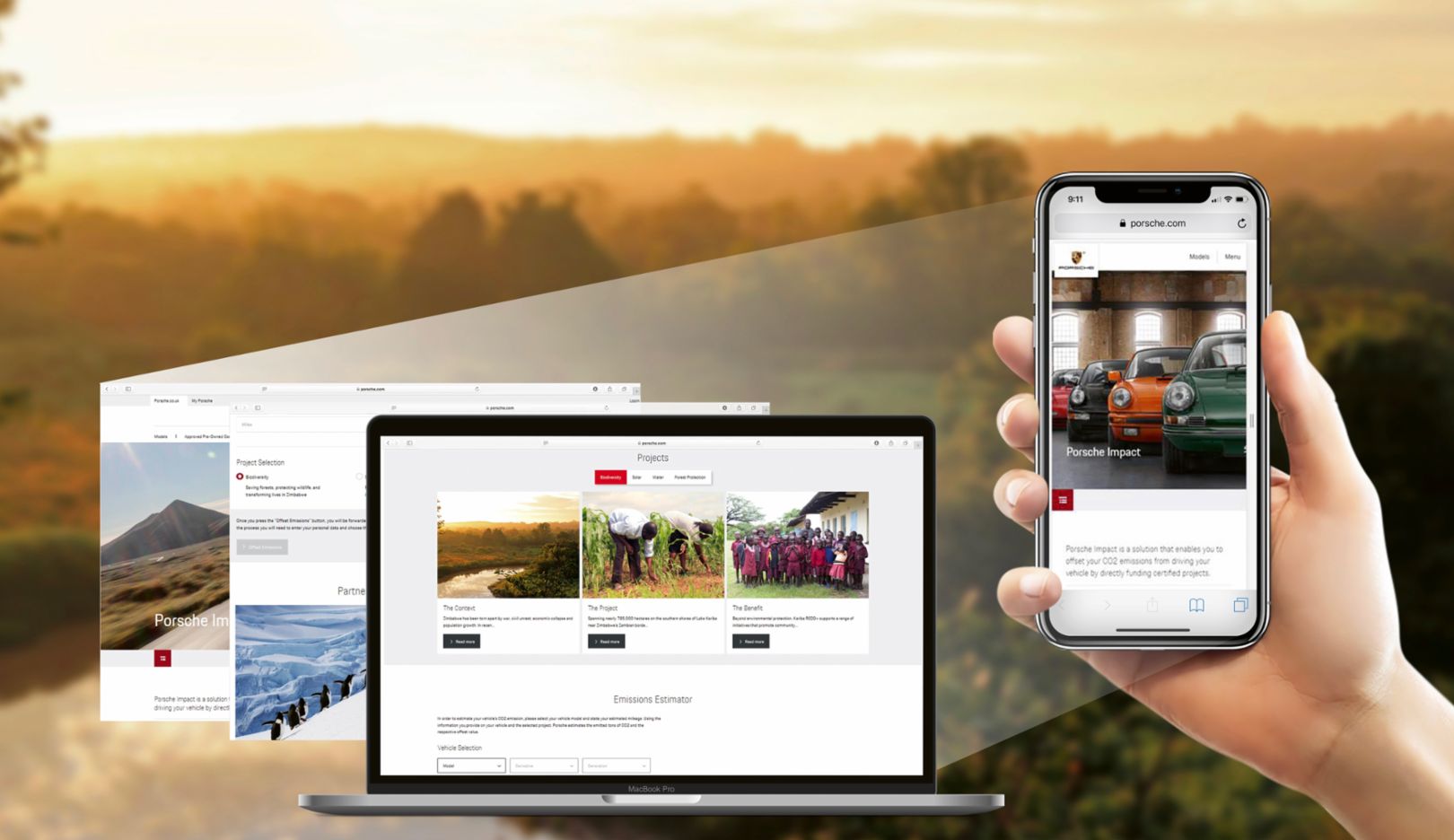 The new 911 GT2 RS Clubsport
As well as the 911, the 911 GT2 RS Clubsport was also unveiled in Los Angeles in November. The 515 kW (700 hp) racing version of the road-legal 911 GT2 RS sports car is limited to 200 units and can be driven at clubsport events as well as selected motorsport meets. Like the high-performance sports car, the 911 GT2 RS also has a state-of-the-art 3.8-litre flat-six twin-turbo motor. Thanks to a map switch on the centre console, these assistance systems can be adjusted separately or switched off completely, depending on the driving situation.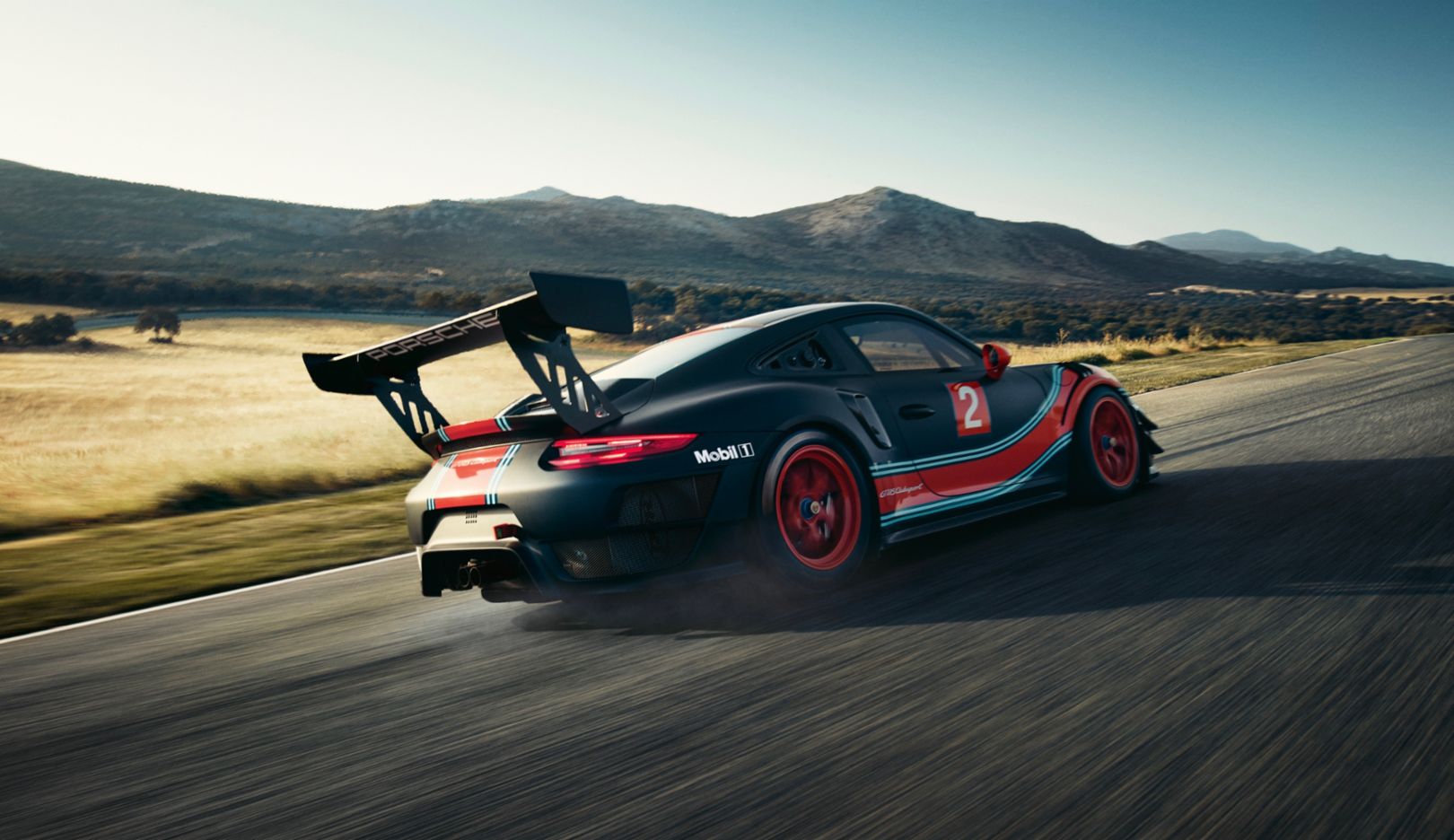 Commitment to greater sustainability
Porsche joined the Saxony Environmental ­Alliance in December. The members of the ­Alliance engage in voluntary environmental ­actions that are visible and set an example for others to follow. Since its foundation 18 years ago, the Porsche factory in Leipzig has been one of the most modern and sustainable ­automobile factories in the world. In the years since 2015, for example, energy efficiency measures have saved a total of 9.3 gigawatt hours of electricity. This corresponds to the average annual consumption of approximately 1,900 four-person households.
New Macan S with V6 turbo engine
In December, Porsche expanded its range of compact SUVs with the addition of the ­powerful Macan S. The latest model features a new three-litre V6 turbocharged petrol engine with a gasoline particulate filter. It delivers 260 kW (354 hp) and has a maximum torque of 480 Nm, representing an increase of 10 kW (14 hp) and 20 Nm compared with the previous model. With the optional Sport Chrono Package, the new Macan S accelerates from zero to 100 km/h in just 5.1 seconds, an ­improvement of 0.1 of a second. The car's top speed is 254 km/h. The Macan S enjoys all the product innovations of the latest-generation Macan model range including a three-dimensional rear LED light panel, and the new ­fully connected Porsche Communication ­Management (PCM) system, which features a 10.9-inch interior touchscreen.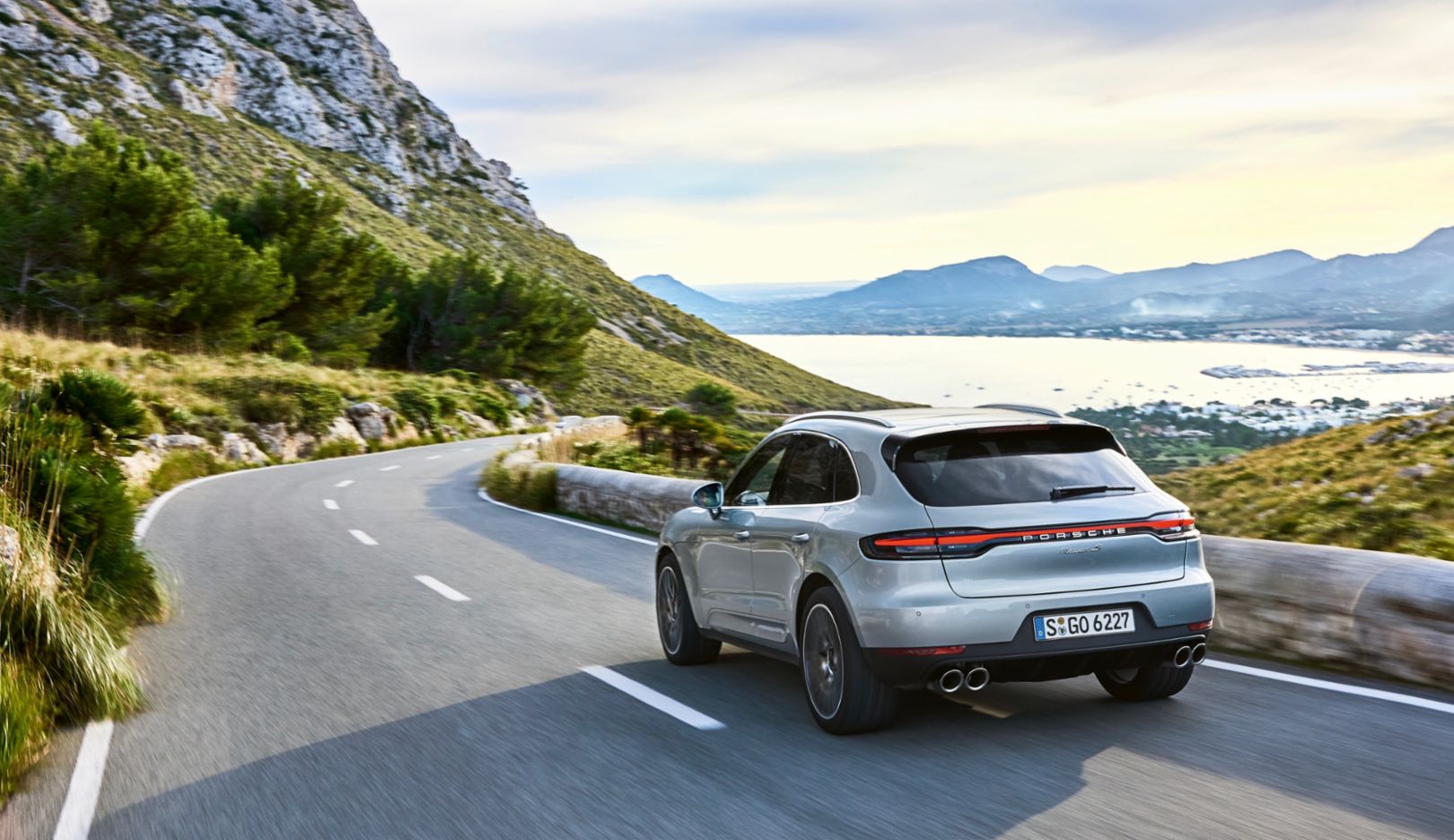 Ultra-high-power charging
It could soon be as quick to charge an electric vehicle as it is to fill up a vehicle with fuel ­today. This, at least, is the interim result from the "FastCharge" research project, in which ­Porsche is involved. A prototype for a charging station with an output of up to 450 kW located between Ulm and Augsburg was presented in December. A Porsche research vehicle with a net battery capacity of approximately 90 kWh achieved a charging capacity of over 400 kW, which equates to a charging time of less than three minutes for the first 100 km range. The new charging station is suitable for ­electric models of all brands with the European standard Type 2 variant of the widely used Combined Charging System (CCS), and is now available for use free of charge.

Puristic design, maximum driving pleasure
With the 718 T, Porsche transferred the ­puristic design of the 911 T launched back in 1968 to its line of two-seater sports cars in December. The new model in the Boxster and Cayman ranges combines the 220 kW (300 hp) turbo four-cylinder boxer engine with a particularly emotional Porsche driving experience. The high-performance character of the T models is emphasised by an extensive equipment package, which includes 20-inch alloy wheels, the PASM sports chassis lowered by 20 millimetres – which is being offered in combination with the 2.0-litre turbocharged engine for the first time in this line – the shortened gearshift, on which the gears are emblazoned in red, and the Sport Chrono Package. These features can only be enjoyed in combination with the basic engine in the 718 T.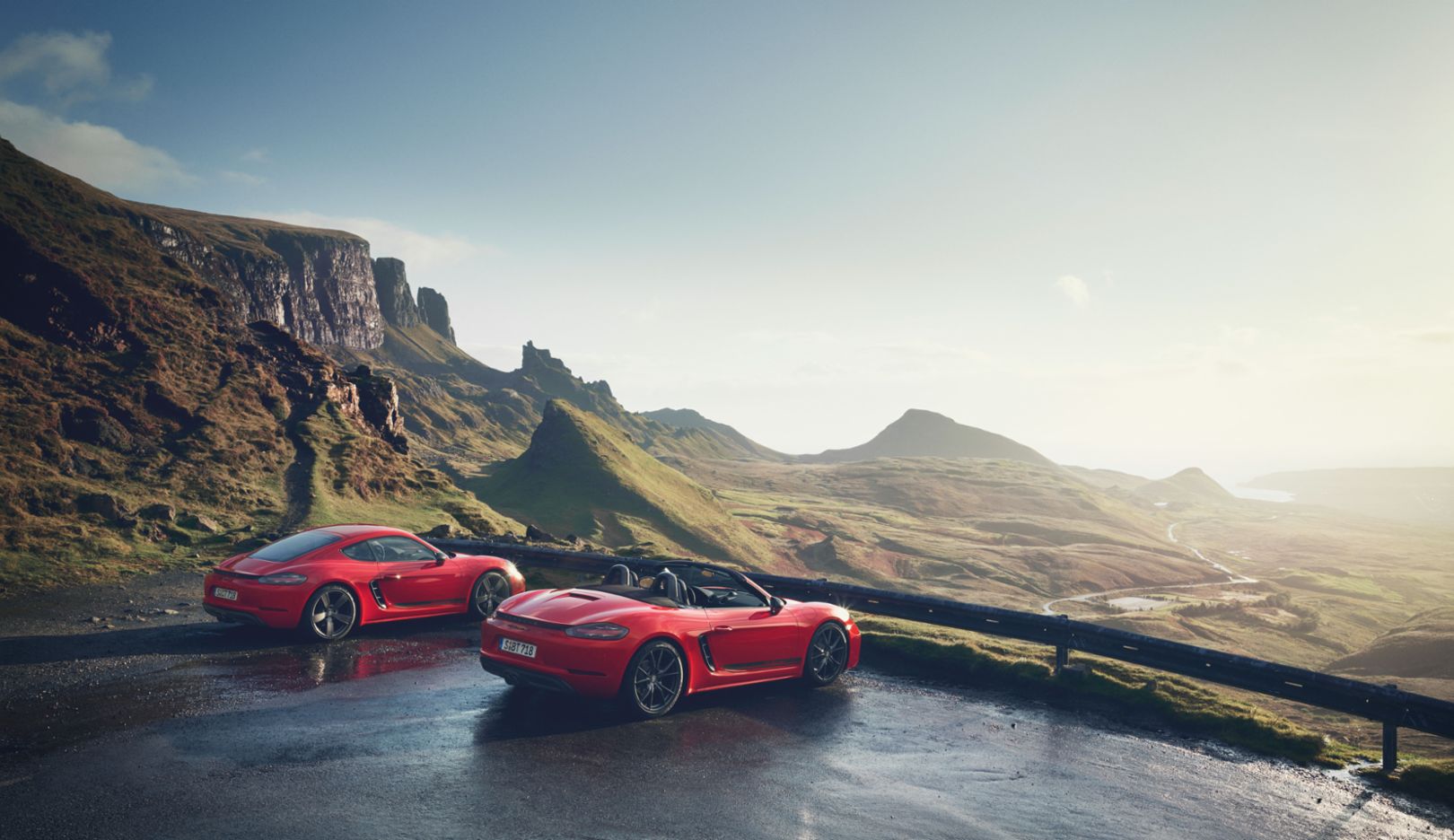 New construction project in Stuttgart
Together with Bülow AG as an investor, and its subsidiary, Porsche Design, the sports car manufacturer is planning to make its mark ­directly at the Pragsattel, an important traffic hub in the north of Stuttgart. Standing some 90 metres tall, the Porsche Design Tower will be one of the tallest office and residential buildings in Stuttgart and will enrich the cityscape with its timeless archi­tecture. The ­Porsche Centre with a showroom, gallery and workshop will occupy an area of 9,100 square metres. The Porsche branch in Stuttgart, which is currently located opposite the ­museum at Porsche­platz in Zuffenhausen, will move into its new home in late 2021.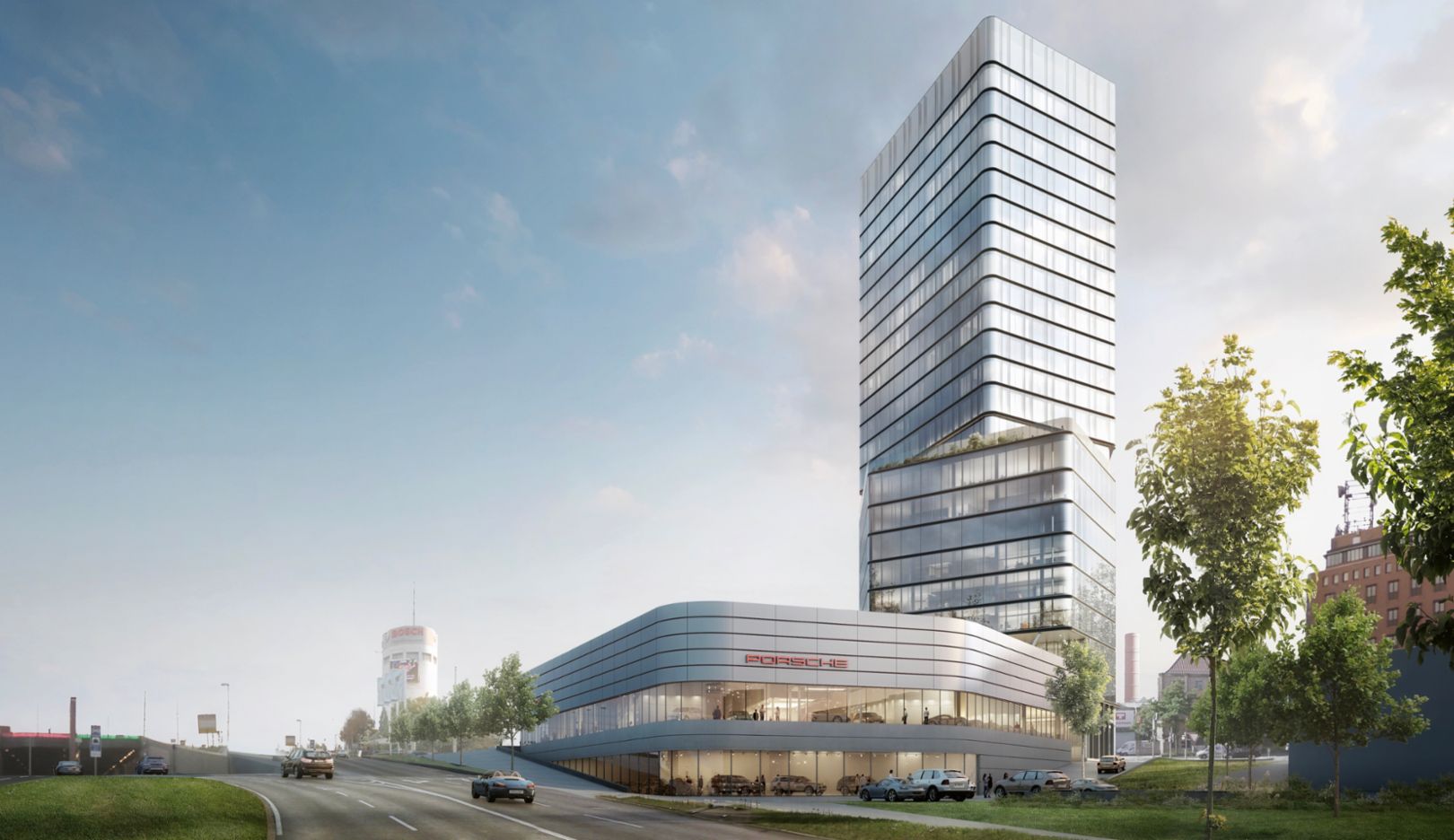 Consumption data
911 GT2 RS: Fuel consumption combined 11.8 l/100 km; CO2 emissions 269 g/km
911 GT3 RS: Fuel consumption combined 12.8 l/100 km; CO2 emissions 291 g/km
911 GT3: Fuel consumption combined 12.9 – 12.7 l/100 km; CO2 emissions 290 – 288 g/km
911 Targa 4 GTS: Fuel consumption combined 9.1 l/100 km; CO2 emissions 207 g/km
718 Boxster GTS: Fuel consumption combined 8.5 – 9,2 l/100 km; CO2 emissions 195– 210 g/km